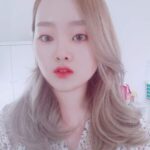 Let's learn like playing! 친구처럼 재미있게 배워요!
Living in Chungcheongbuk-do,
Teaches using
English
,
Korean
Level Coverage
1. Seed
,
2. Sprout
,
3. Survival
,
4. Solid
,
5. Significant
Hello! I'm Minji from Korea. You can call me Emma! I'm working for the office job in Penang, Malaysia. I was a English teacher for a year. I would like to teach korean as your friends! Let's practice together. I think the most important thing to learn a new language is not to lose your interest and motivation. I can help you to keep maintain this. You want to make a friend? Then come and join!
안녕하세요! 저는 민지에요. 한국어를 배우고 싶은분들 저랑 같이 연습해요~ 한국어를 배우고 싶은 열정가득한 학생들 환영입니다.
Depends on the student level, I will use lots of videos and sound material. So they can get a huge motivation to continue to learn korean.
Fashion & Beauty
,
Food & Dining
,
Travel
Online (30 minutes): US$11
{{ reviewsTotal }}
{{ options.labels.singularReviewCountLabel }}
{{ reviewsTotal }}
{{ options.labels.pluralReviewCountLabel }}