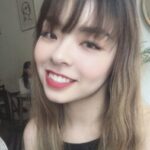 Annyeong!Don't forget to smile! CHEESE!
Teaches using
Bahasa Melayu
,
Chinese (Cantonese)
,
Chinese (Mandarin)
,
English
Level Coverage
1. Seed
,
2. Sprout
,
3. Survival
Annyeonghaseyo. I'm Cora from Penang, Malaysia. I'm currently a media communication student and I study in South Korea. I'm here to help you to improve your Korean Language! Let me be your practice buddy !!
I use references from mostly Kdrama's scripts for example DOTS, ITAEWON CLASS and etc. I will use some textbooks too if needed. Some are taken from k pop's songs as well as I feel that songs can help one spark their interest more in the Korean language as well.
Entertainment
,
Fashion & Beauty
,
Food & Dining
,
Free Flow
,
Travel
Online (30 minutes): US$10
Online (50 minutes): US$16
{{ reviewsTotal }}
{{ options.labels.singularReviewCountLabel }}
{{ reviewsTotal }}
{{ options.labels.pluralReviewCountLabel }}