Whatever your learning goals are, choose from our list of courses to help you achieve them. You'll get the best support you need, all from the comfort of your own home.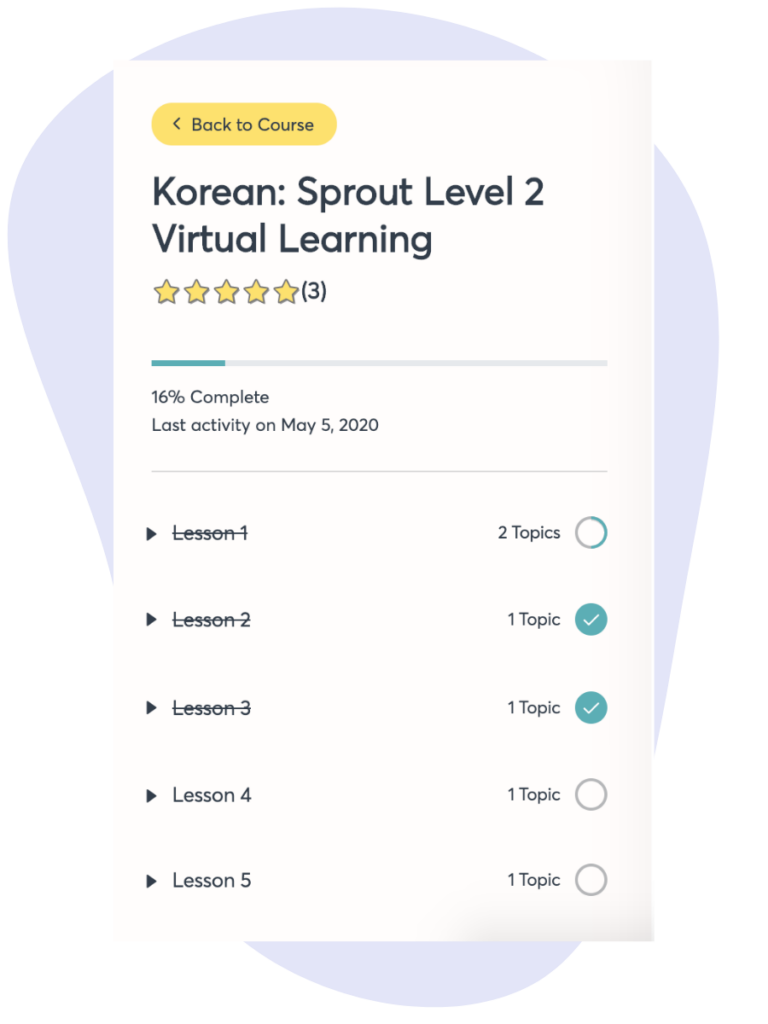 Systematic course structure
Lessons are systematically arranged into digestible contents so that you can plan your pace – be it covering a lesson per day or per week. As for live classes, you will also get to rewatch recordings of the sessions in case you missed them.
Why learning on uBitto is different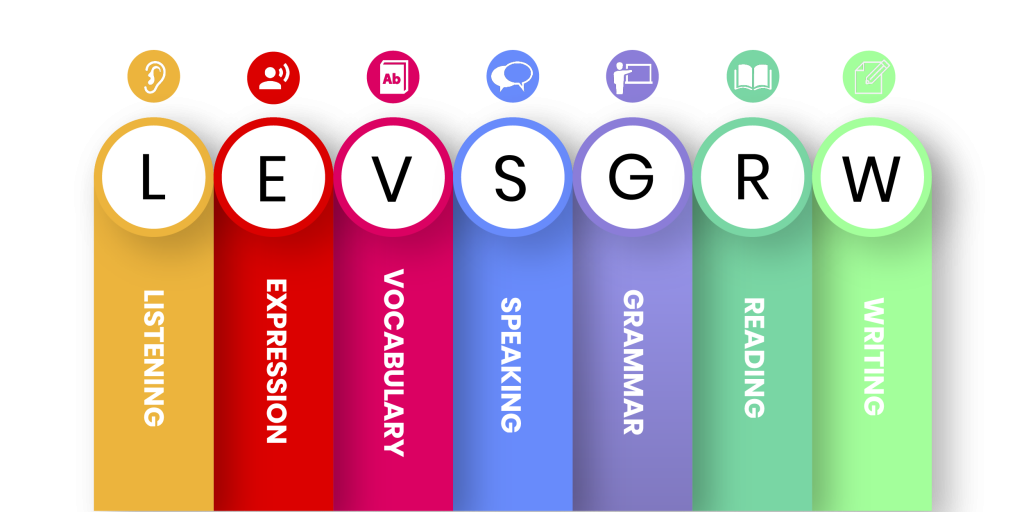 LEVS GRW formula for your learning journey
uBitto's 7 Pillars of Language formula – LEVS GRW (Levels Grow) is the backbone of Yoon Ssam's lesson design as there is no one-size-fits-all when it comes to language learning.
With LEVS GRW, learners can identify which aspect of learning they excel in or needed improvement.
Purposeful learning based on 5S Approach
One of the main reasons why learners fail to pick up Korean is aimless learning and not knowing where they stand. uBitto Course or Live Class syllabus are designed based on 5S Learning Approach which gives you a big picture on where you are, which TOPIK* level you're at and where you would like to be.
TOPIK: Test of Proficiency in Korea recognised worldwide
Learn online with Yoon Ssam and participate in an interactive virtual environment with a group of equally passionate learners.
It's time to get the language skills and grasp the confidence to open up your world, this time from wherever you are.
Achievement with every level
Step 2: Choose Preferred Learning Method
| | Self-Paced Learning Course | |
| --- | --- | --- |
| | Upon signup, you'll get access to a series of pre-recorded class videos to watch and learn at your own pace. | You will call-in weekly to join an interactive session live with other learners. |
| | | |
| | | |
| | | |
| | | |
| Interaction with private community | | |
| | Interaction happens in community group | |
| | | Weekly basis at a specific time |
| | Practice Buddies are available for booking to practise conversational Korean and have live review sessions. | Practice Buddies are available for booking for extra conversational practice. |
Both methods of learning with Yoon Ssam are from the comfort of your own home, with slight differences catering to your lifestyle and needs.
Step 3: Sign Up & Start Learning!
Get access to a series of prerecorded class videos and learn Korean at your own pace, with the support of an instructor and a private learning community.
Interactive weekly live class with other passionate learners.
Frequently Asked Questions
If you could not find what you're looking for here, talk to us and we'll get back to you as soon as possible.
Teaching on uBitto is simple and meaningful. You can access your course, community and more from a single Instructor Dashboard. All that time you spend on fixing tech problems and dealing with learner's issue? Now you can use the same time on building your content. 
Start your teaching journey with us.