Trade War Between South Korea and Japan explained.
I get asked this same question so frequently: What is the reason for South Korea and Japan's trade war? So here it is, a full background on their trade war.
The Colonization of Japan on South Korea [1910-1954].

The recent trade war can be dated back to decades ago when Japan colonized South Korea. South Korea's president, Moon Jae-in himself made remarks on how their current trade war issue is rather emotional as it goes back to their colonization period.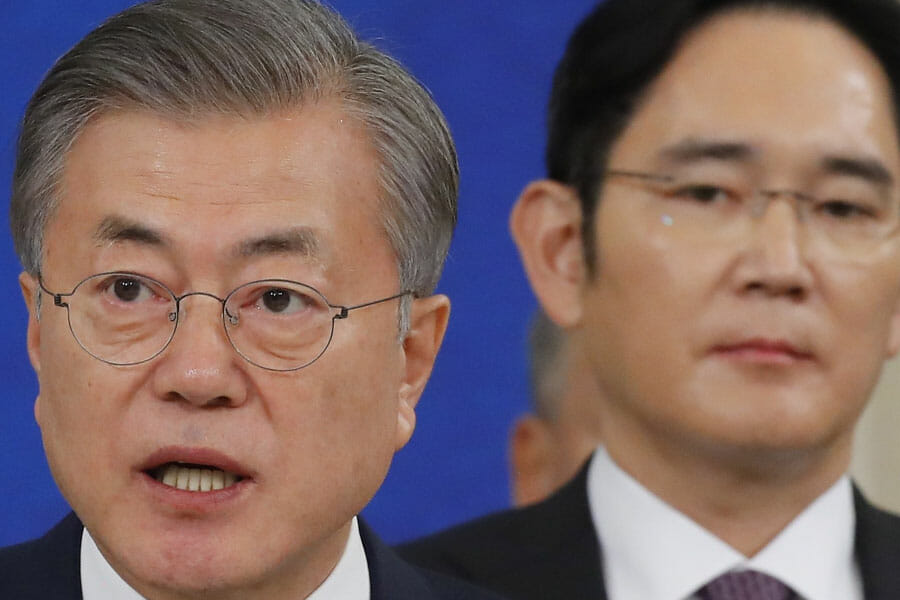 From 1910 to 1954, laborers from South Korea were forced to work in Japan as the country was subjected to Japan's colonial rule.

Last year, South Korea's Supreme Court made a decree for the Japanese companies to reimburse the victims of the forced labor (laborers in Japanese factories and "comfort woman" who were forced to serve as sex slaves to the Japanese soldiers).

Japan refuse to obey the decree made saying that they have already paid $500 million to Seoul through a 1965 agreement in order to normalize their relationship.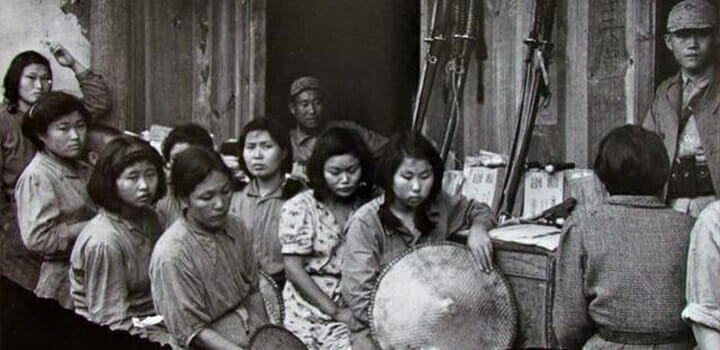 Now, Why is the Japanese Plotting a Trade War Against South Korea?
Speculations have it that Japanese Prime Minister, Abe Shinzo's is concerned that the past forced labor issue keeps getting in the way of him trying to "make Japan great again".

Abe Shinzo's career is almost coming to an end. This November he will officially be the longest-serving prime minister in the history of Japan and he is looking into leaving an impact in the history of Japan.
South Korea also believes that Japan is starting a trade war as a means of retaliating at the orders of the Korean Supreme Court. The court has ordered the Japanese companies to compensate to all the still-living Koreans who were forced laborers of World War II.
Japan Removing South Korea From Its "Whitelist."

Japan has restricted the exports of three chemicals — fluorinated polyamides, photoresists, and hydrogen fluoride — to South Korea. These chemicals are responsible for producing semiconductors and display screens in South Korea.

Semiconductors are a fundamental material used in most electronic devices. The semiconductors has long been Korea's top export item. Any disturbance or delay in their production could lead to a major threat to their economy.
Japan justified that they had to set such restrictions because they believe South Korea is leaking sensitive information to North Korea without any proof. 

South Korea fervently denies the accusation made which then prompted Japan to suppress another trade restriction: removing South Korea from its "white list". A white list is an index of their trusted partners.
South Korea boycotts Japan!
I mean naturally, South Koreans are enraged at the Japanese now. The citizens have been seen protesting at rallies attacking Japan's new trade restrictions in front of the Japanese embassy. South Koreans were also seen demonstrating urging their people to boycott goods from Japan.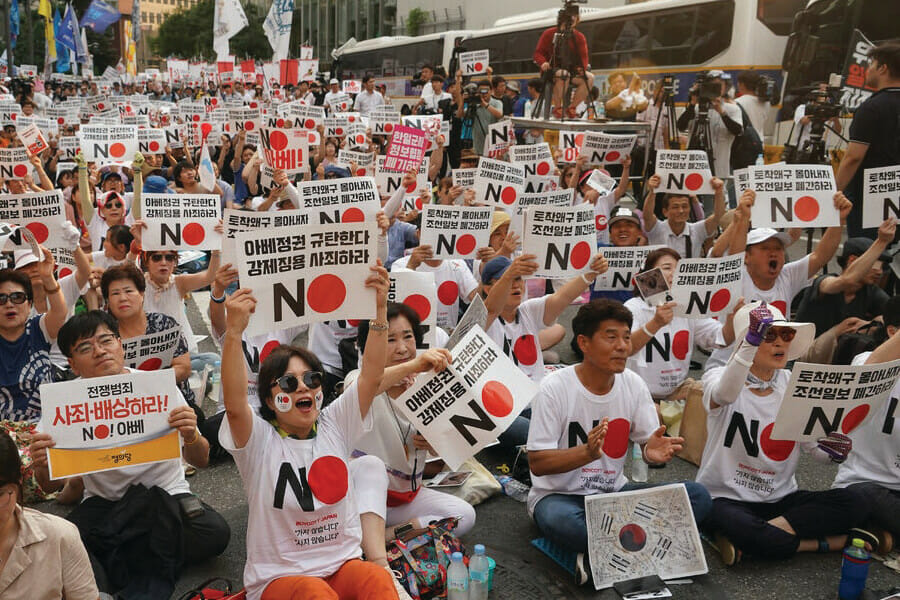 South Koreans were seen boycotting goods such as Japanese beers and alcohol and popular clothing brands such as Uniqlo. They also refuse to travel to Japan for vacations.
South Koreans began their "No Japan" campaign by building mobile apps and websites that point out Japanese products and brands to boycott. Many stores were seen as having the "no buying/selling Japanese brand" sign up at the shelf.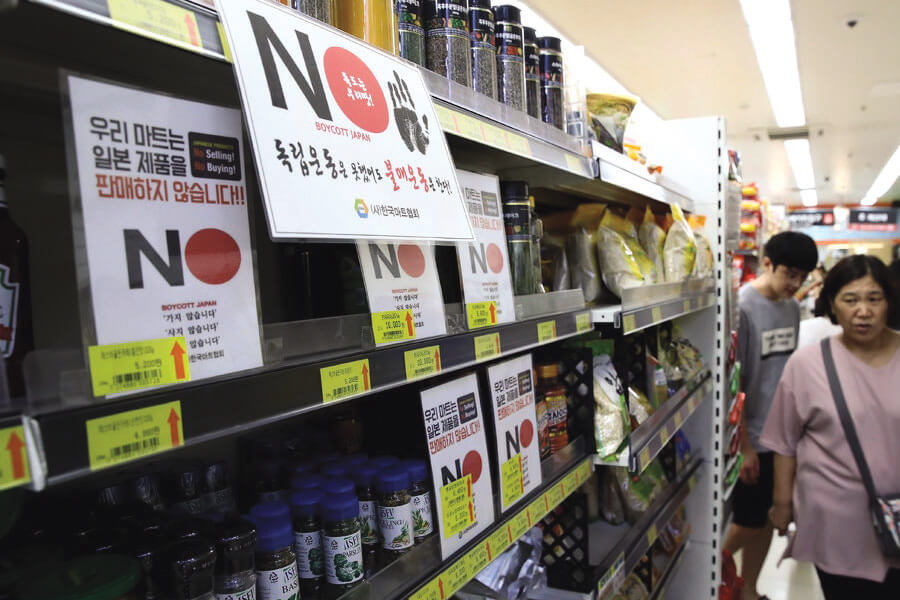 Anyway, my Korean friend told me to have a look at a website called, "nonojapan" and I was flabbergasted to see that a lot of products that we use on a daily basis were made in Japan.
i.e: Nintendo Switch, Nars Cosmetics, Laura Mercier, Canon, Nikon, Panasonic and many more!
According to Reuters, more than 200 grocery stores and supermarkets have already removed Japanese brand items off their counter. Japanese beer sales have dropped between 21-24% at two major convenience store chains.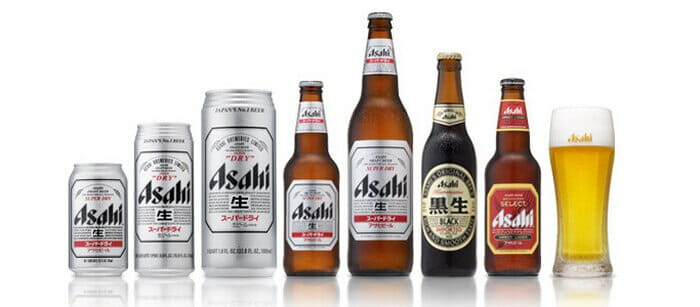 The sales of Honda cars went down by 34% and Toyota by 32% from the previous year. Uniqlo, a popular Japanese clothing brand has also suffered a drop by 40% in its revenue.
Trade War between South Korea and Japan is Impacting the United States!
The trade war is not just affecting the relationship between South Korea and Japan but the United States is facing shaky grounds too.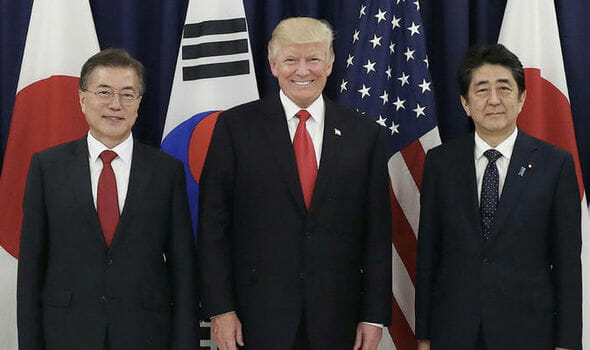 South Korea's decision of drawing back from GSOMIA [ General Security of Military Information Agreement], will cause the US military to lose its capability and deterrence power.
GSOMIA is an intelligence-sharing agreement that involves South Korea, Japan and the United States. The GSOMIA was signed with the intention to contain intense provocation from North Korea. These three countries have often joined forces to deal with North Korea's military threats.
Meanwhile, U.S. Secretary of State, Mike Pompeo expressed his strong concern and disappointment with South Korea's decision to draw back from the ally.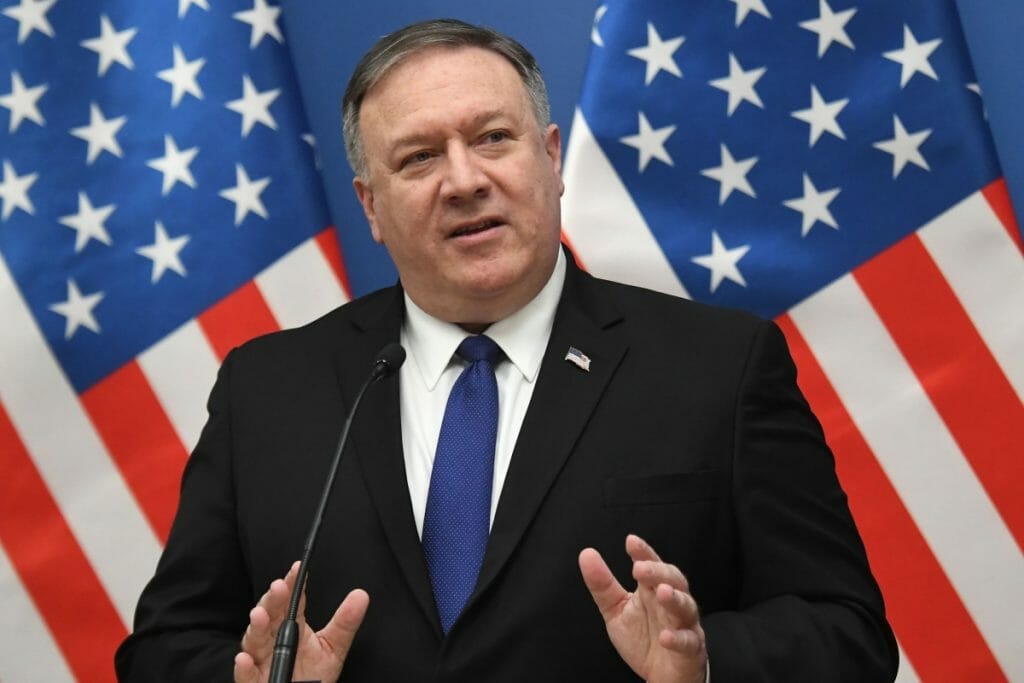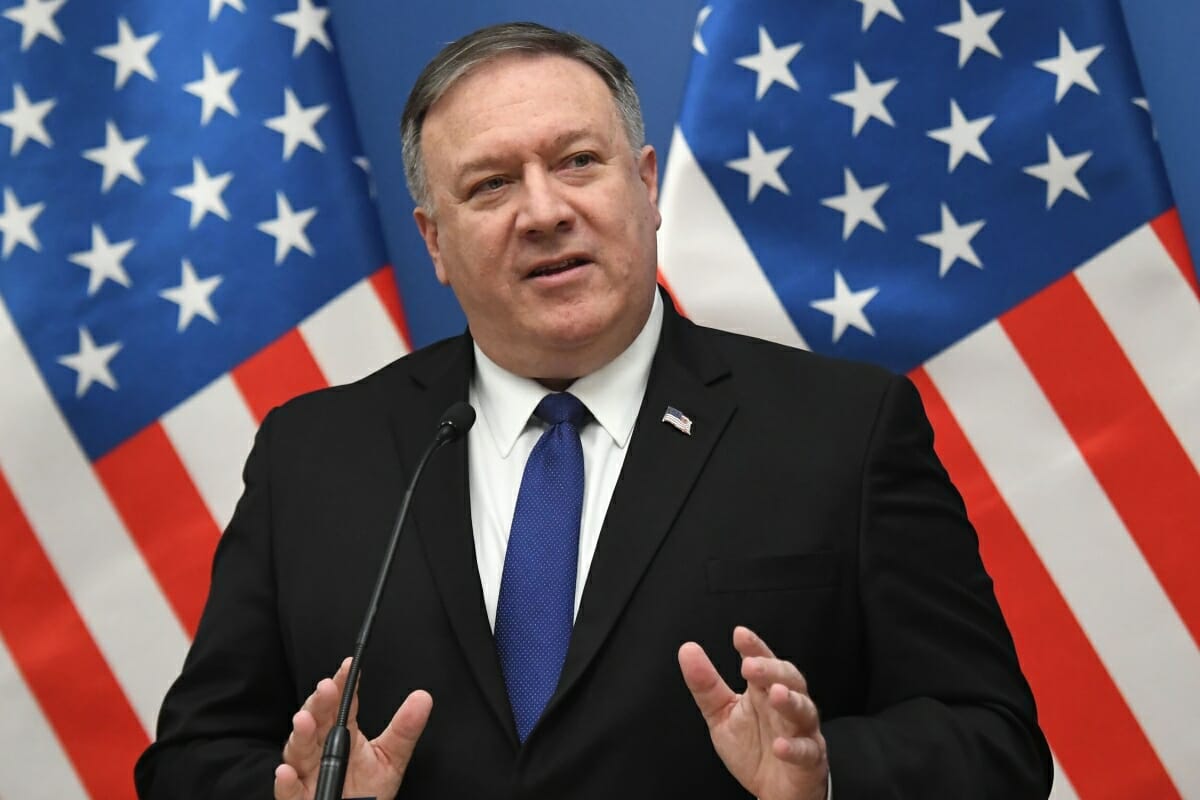 South Korea and Japan may end their dispute for the sake of their national security but this will take a lot of meetings, discussion, and compromise. Let's just hope these trilateral alliance will end their conflict soon!