PENANG KOREAN CLASS x uBitto
LANGUAGE PRACTICE. ADVENTURE. EDUCATIONAL TRIP LIKE NO OTHER.
and knowledge can only be gained by being out in the real-world, immersing yourself in the culture and challenging oneself through active learning.

One week of immersive REAL-LIFE EXPERIENCE will always triumph over months of studying a language without practice.

This trip is nothing like what you've ever come across. Let me bring you on an unforgettable adventure of your lifetime – combining both LANGUAGE PRACTICE and FUN at the same time.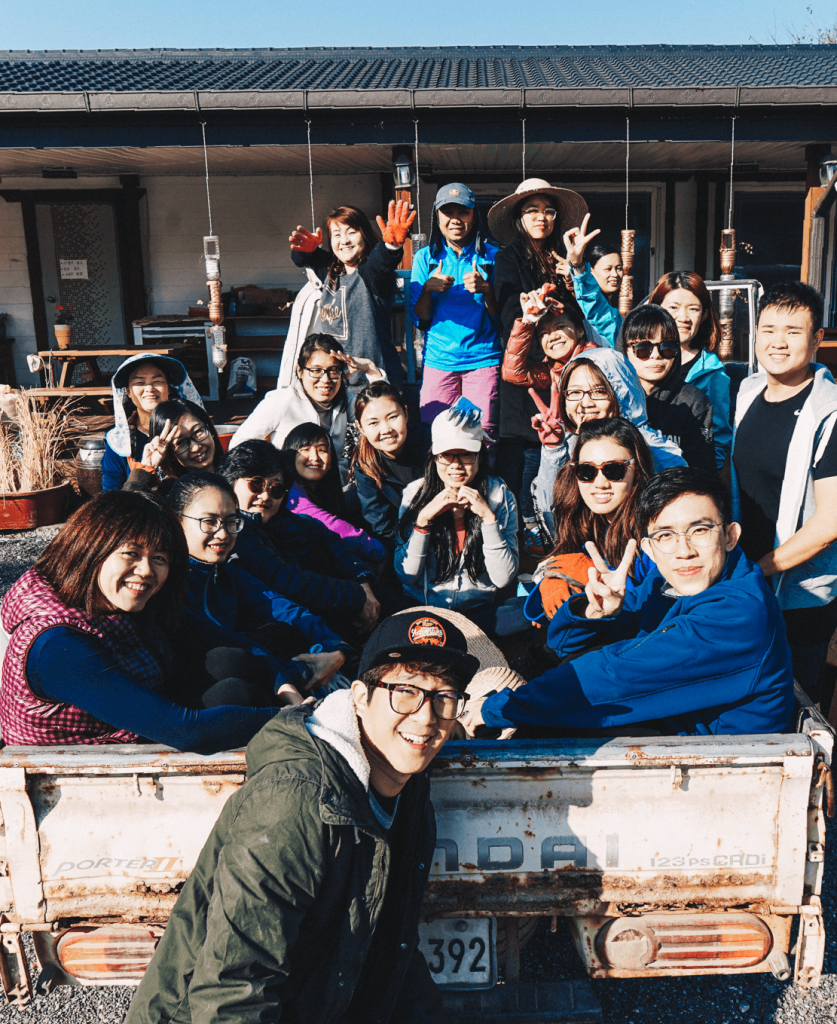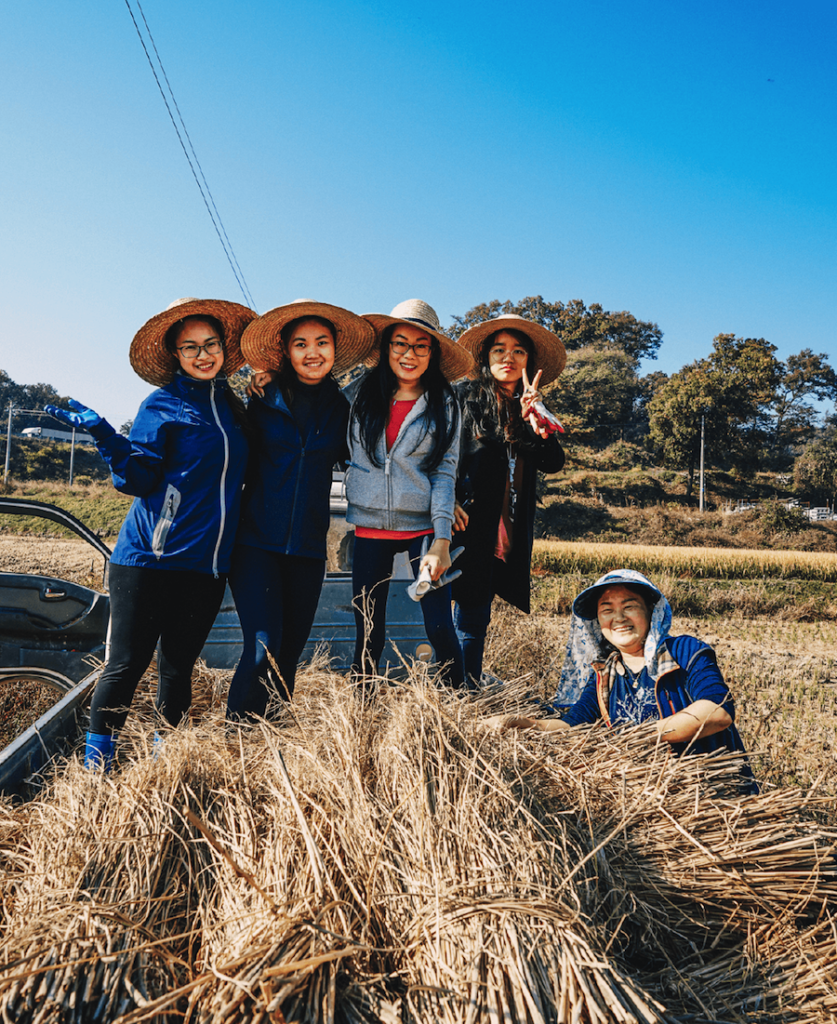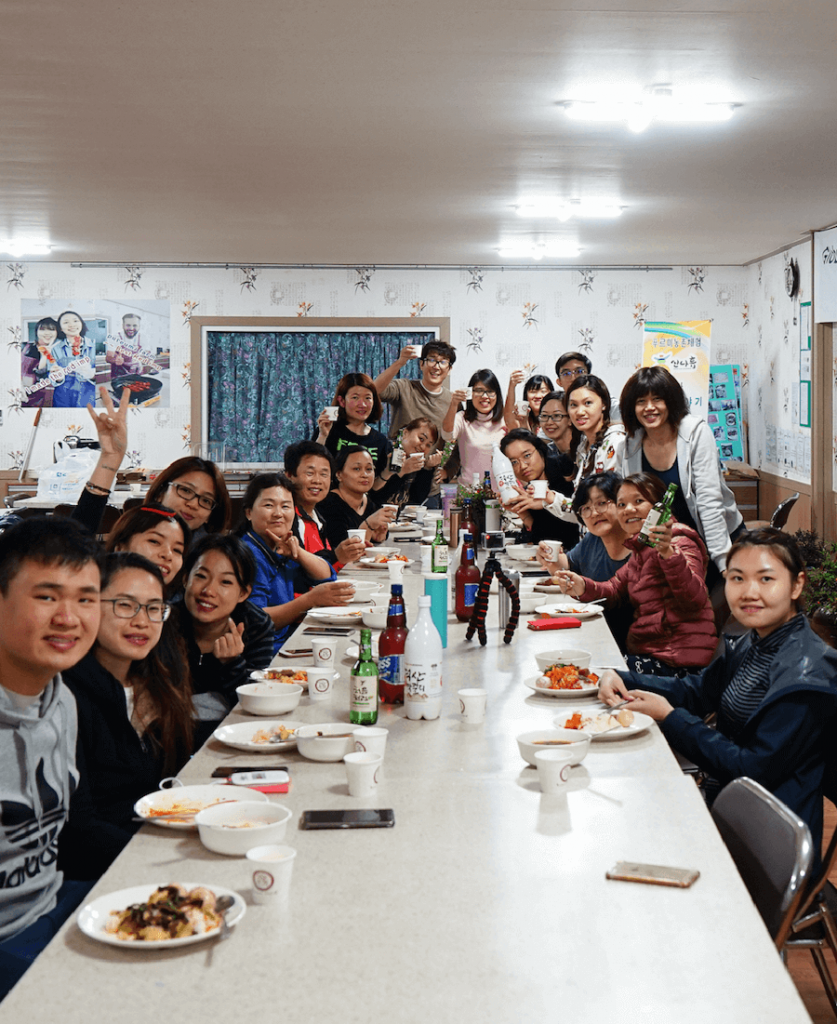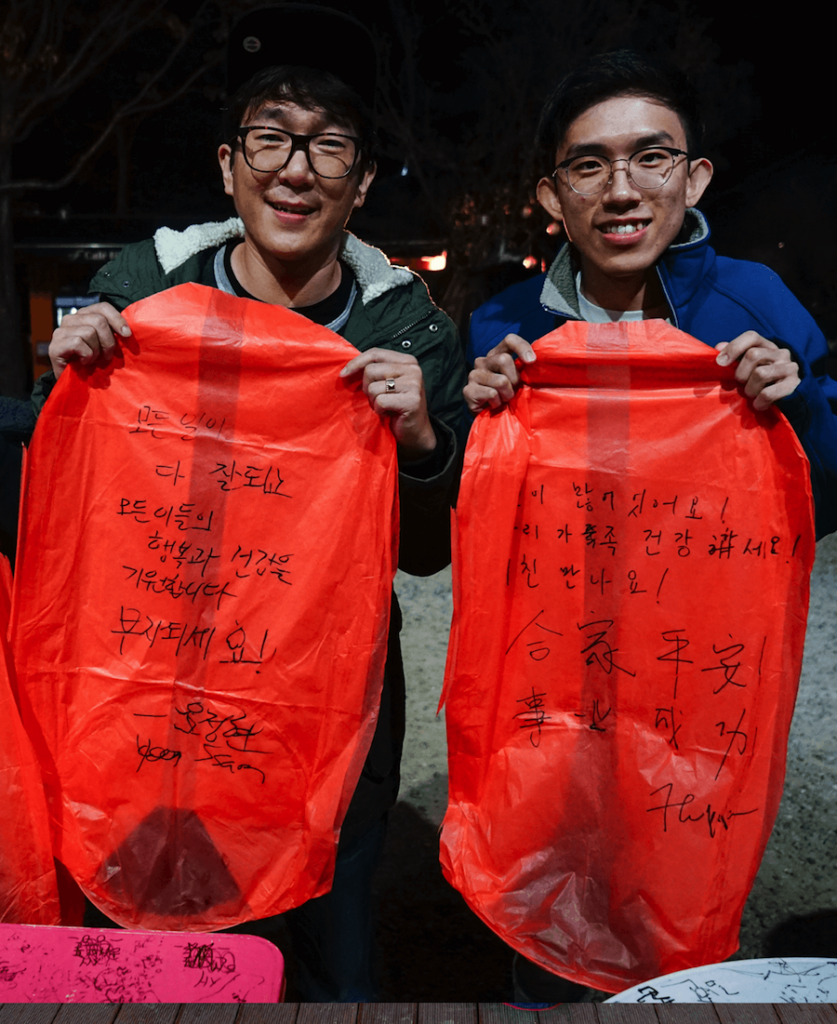 LANGUAGE LEARNING ADVENTURE
A combination of 'farming' and 'camping', farmping is the latest holiday trend which is rising in popularity in Korea.

A highly recommended activity to get away from the hustle and bustle of the city centre, you will experience a total immersion of authentic Korean culture at one of the most beautiful outskirt destinations in Korea!

Witness some of the most breathtaking scenes you will otherwise not be able to see as a regular tourist! See Korea through the eyes of the locals.
I like how we get to experience in being a farmer and understand the dedication and hard work they're putting in every greenhouse and field. Getting dirty and muddy, muscle ache and backache but I really enjoy it very much. I also love the teamwork that we built throughout the farmping to make our task completed faster and efficient. The Korean drum class was fun too!
The best way to experience culture is living with the locals, which is truly achieved with this trip. The meetup with the schoolchildren is a wonderful surprise, really appreciate Mr. Eo for the arrangements.
Thank you for organising this winter farm trip which has left me an unforgetable memory. Words cannot describe the depth of it unless one experiences the farm trip personally. It is a meaningful, educational and enriching time spent. Thank you Yoonssam, Jennifer and the organising team, the host and all the participants.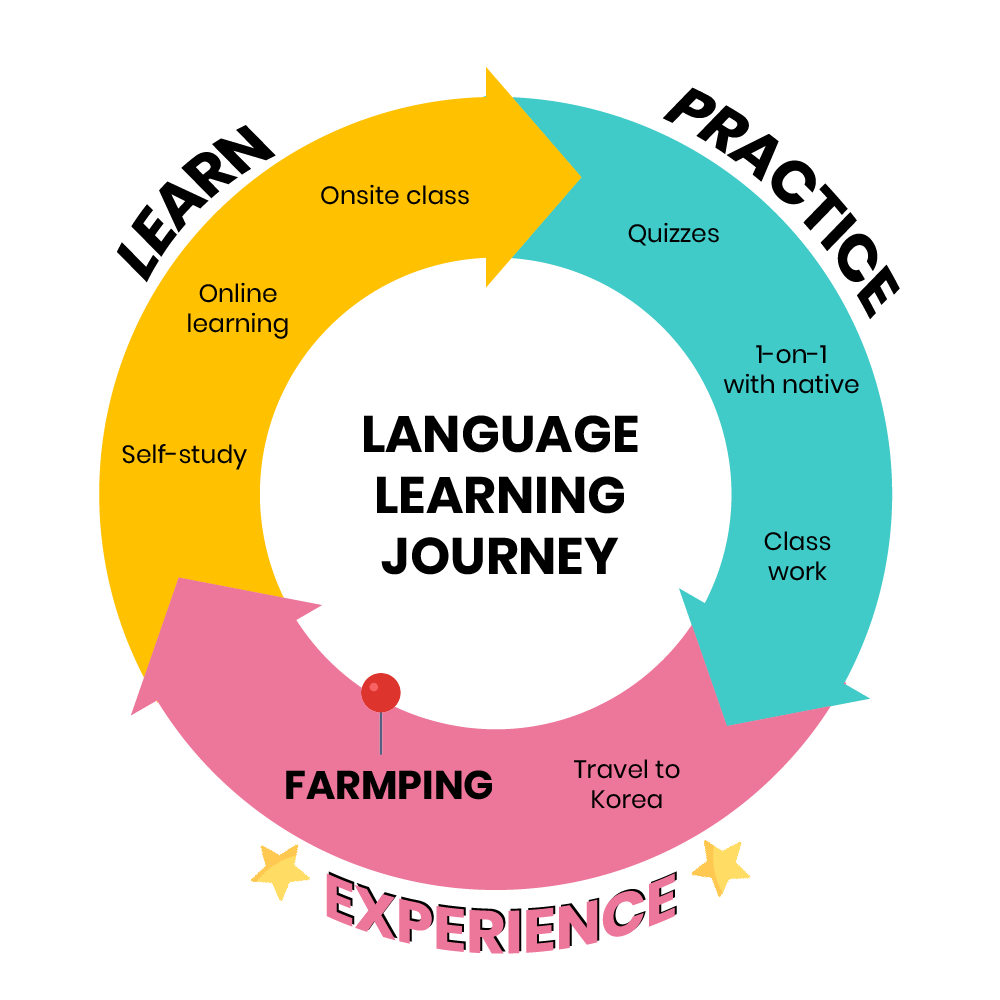 Experience lasts a lifetime.
Yes, you have gone through the learning and practice stage, but have you truly experienced the language yet?

We believe one week of immersive  EXPERIENCE will always triumph over months of studying a language without practicing it in REAL LIFE SITUATION.

Time to bring your language learning journey to the top!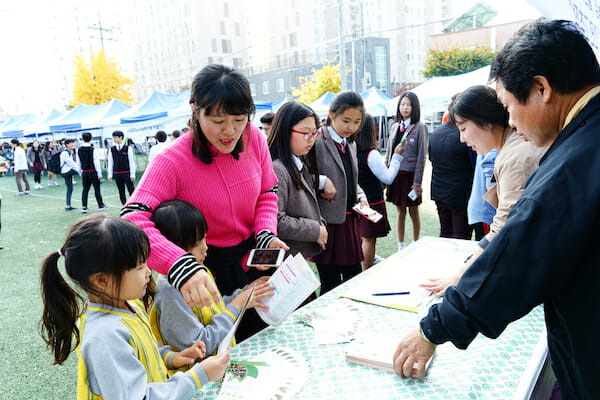 1. OPPORTUNITY TO PRACTISE KOREAN
To cater to thousands of tourists visiting Korea daily, businesses are mandating that their employees be able to communicate in Mandarin or English. As such, your opportunity to practise as a tourist in Seoul (for example) is limited as you will be accommodated.

Throughout the farmping stay, you will be seen and treated as a LOCAL. There will be plenty of opportunity to practise.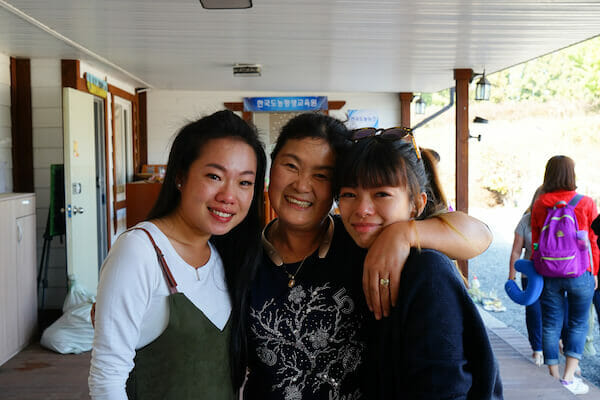 Rather than fleeting encounter with a native Korean through shopping or dining in the busy city, you will be able to make meaningful and authentic relationship with friendly locals throughout your farmping stay.

See the country through the eyes of a local. Listen to their experience. Speak their language. You'll realise there's so much more to Korea than what you knew.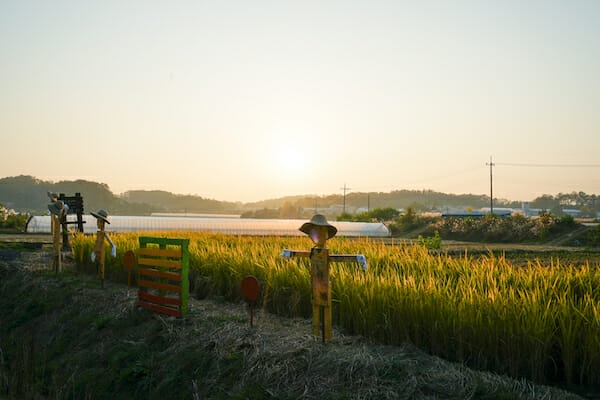 3. BREATHTAKING ENVIRONMENT
Yes, Seoul or Jeju are beautiful. But there is so much more rawness and character to these unchartered laid-back rural locations.

You will be able to see for yourself how your favourite Korean ingredients are grown, harvested or made.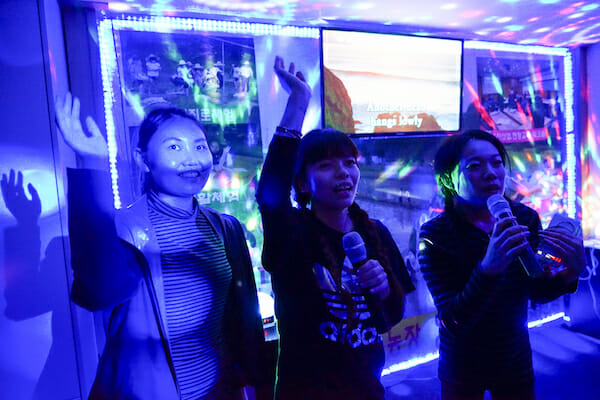 4. SPONTANEOUS & FLEXIBLE
Leaving room for spontaneity and flexibility often leads to wonderful unexpected experience. We are not here to cover as many landmarks or do as many things as possible.

This trip will focus on quality, fun and how will it benefit you in your learning experience.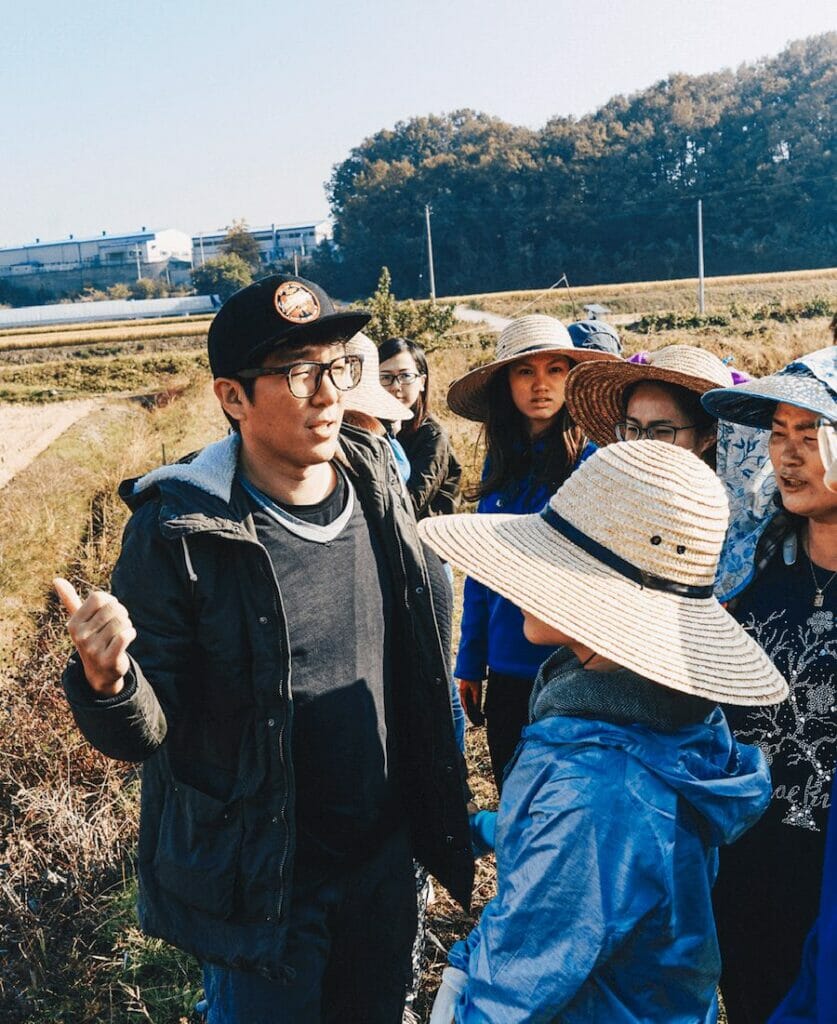 This trip is created with learners in mind to fulfill Yoon Ssam's long term vision of making language learning fun and effective. You will be under the care of Yoon Ssam – the strongest advocate of active learning you will ever know.

If you're up for an adventure and a trip of a lifetime which will really benefit you, let Yoon Ssam show you the unexplored and raw side of Korea, all while guiding and giving you plenty of opportunity to practise your language skills.
FARMPING AT
CHUNGCHEONG-DO (충청도) FARM
This one-of-a-kind trip involves daily Korean conversational practice while traveling through Korea's beautiful and exciting nature.

It is customised to be relevant to the learners' journey at every step of the way, offering wide range of practical learning and will be bolstered by real world situation in which learners' can apply the language instantly.

You will go off the beaten track and enjoy unique experiences that you will otherwise not get through a regular touristy trip.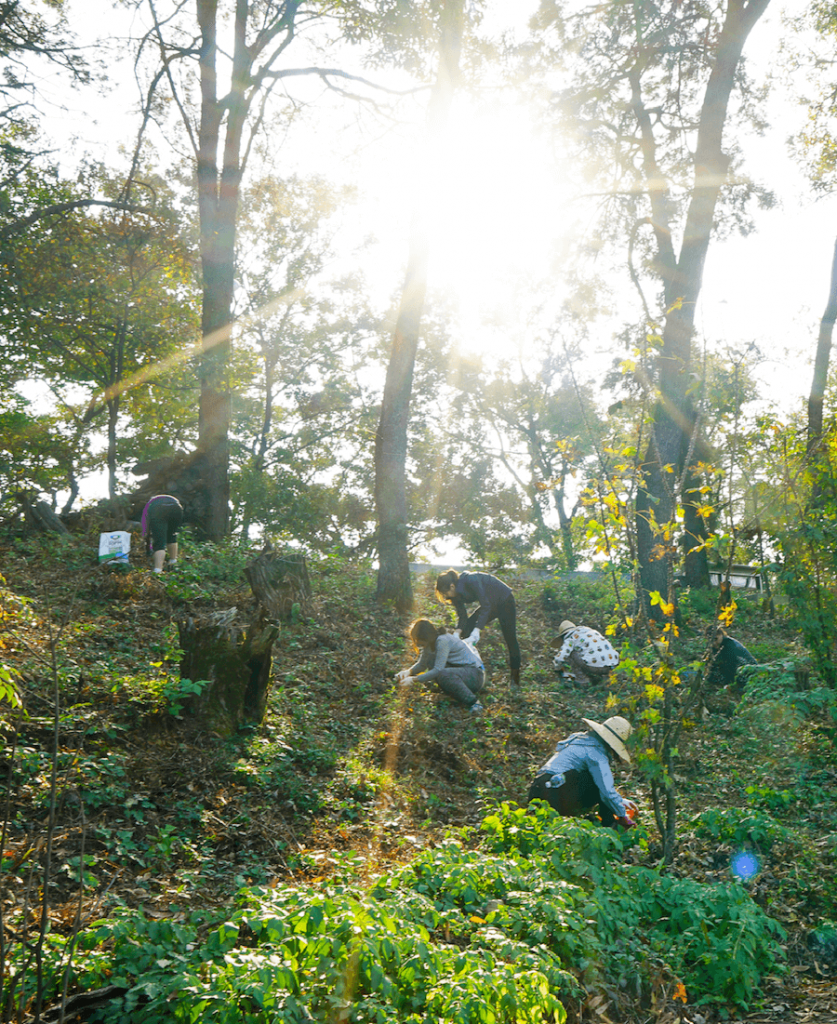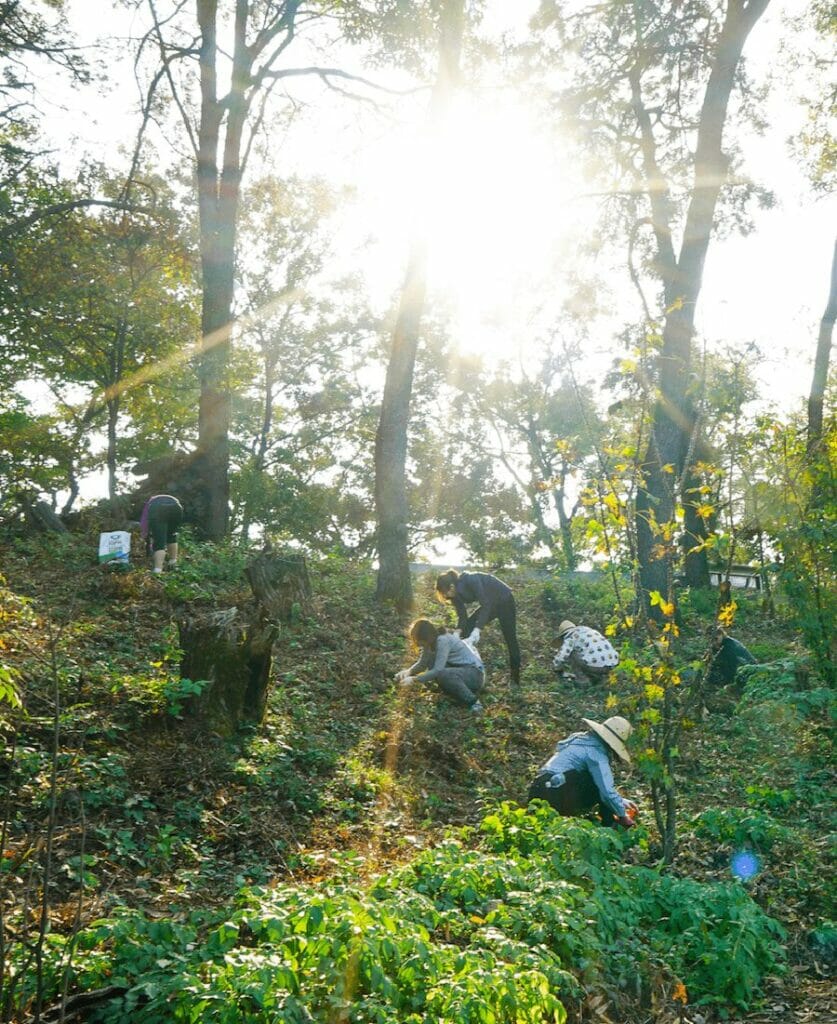 Arrive at one of the world's most developed airport at Incheon and make your way directly via chartered bus to our farmping destination at Eumseong, Chungcheong-do, also known as Chungbuk.

Check in to your accommodation and get briefed about what to expect on the trip. End our day with a welcome dinner in the evening, specially prepared by farm host.
Kick-start the day with your first series of full day farmping experience through agricultural exposure and put your Korean in action instantly!
Farmping experience continues! Immerse yourself in Korea's beautiful natural scenery while getting hands-on with learning how to produce Korean authentic delicacies from farm to table.

End the day with all-time favourite 노래방 (karaoke) session!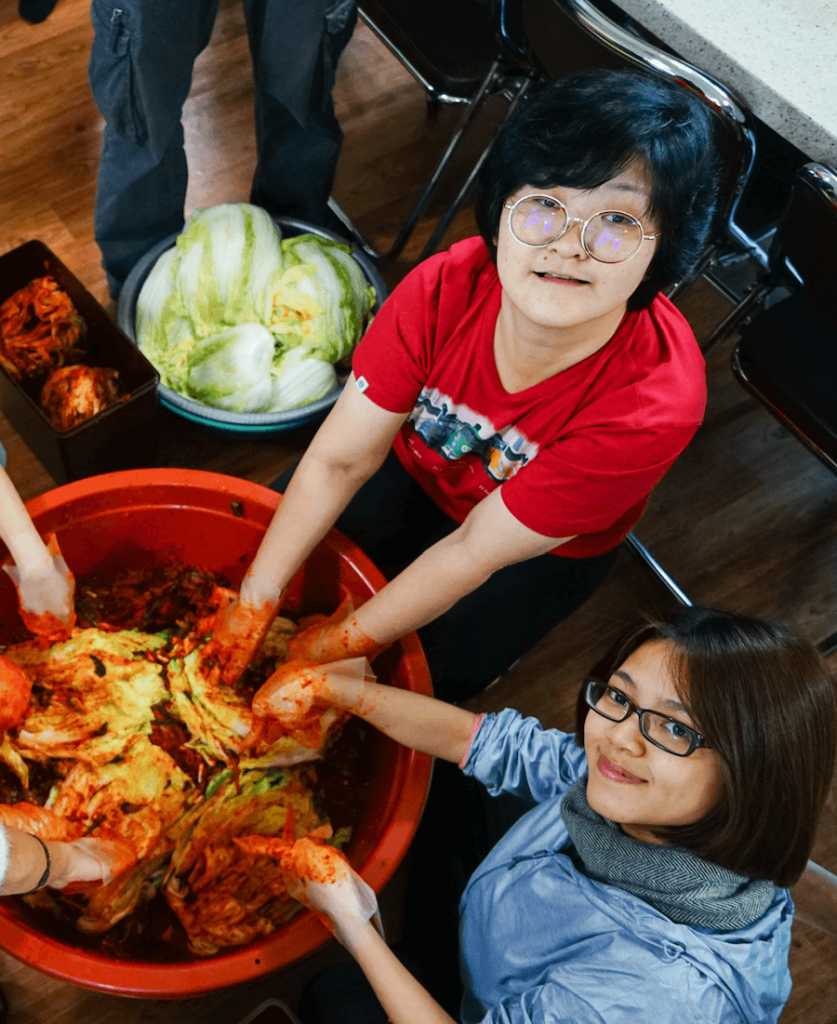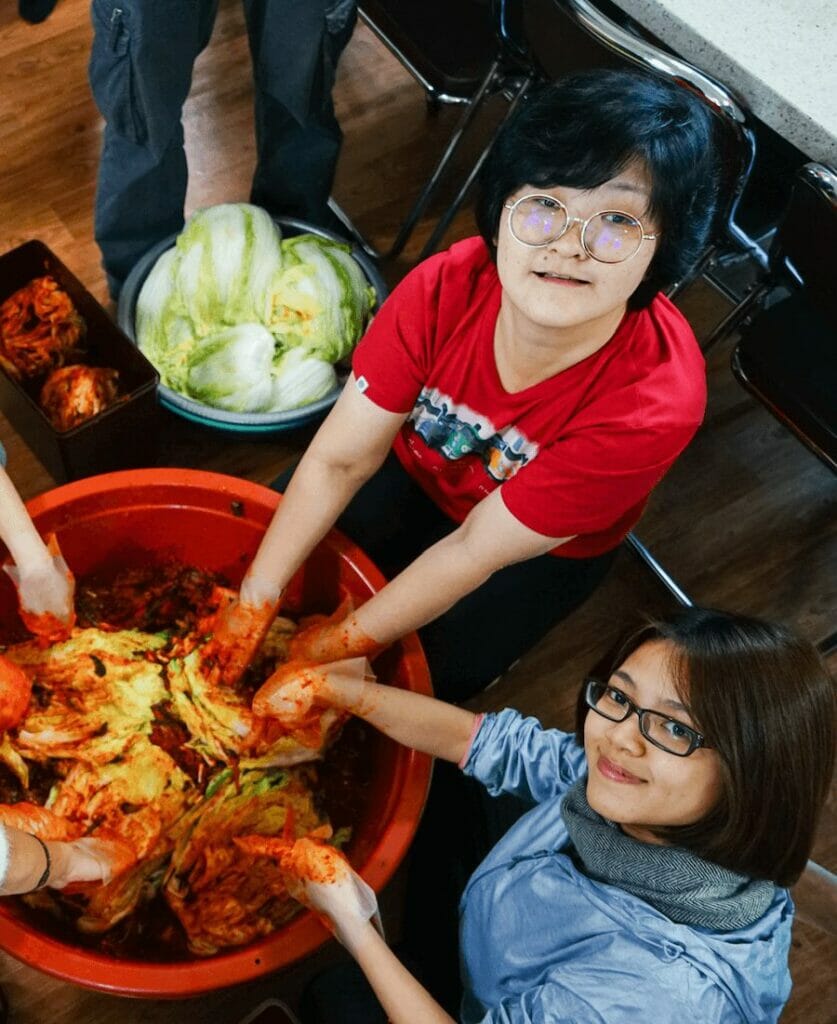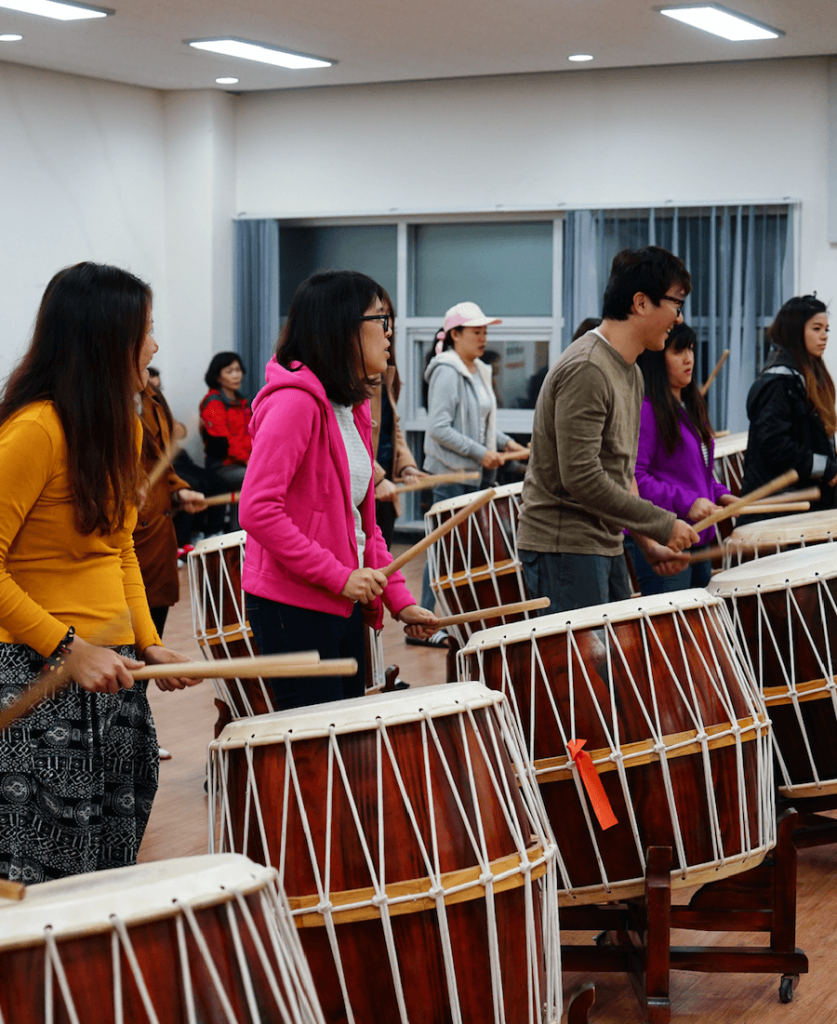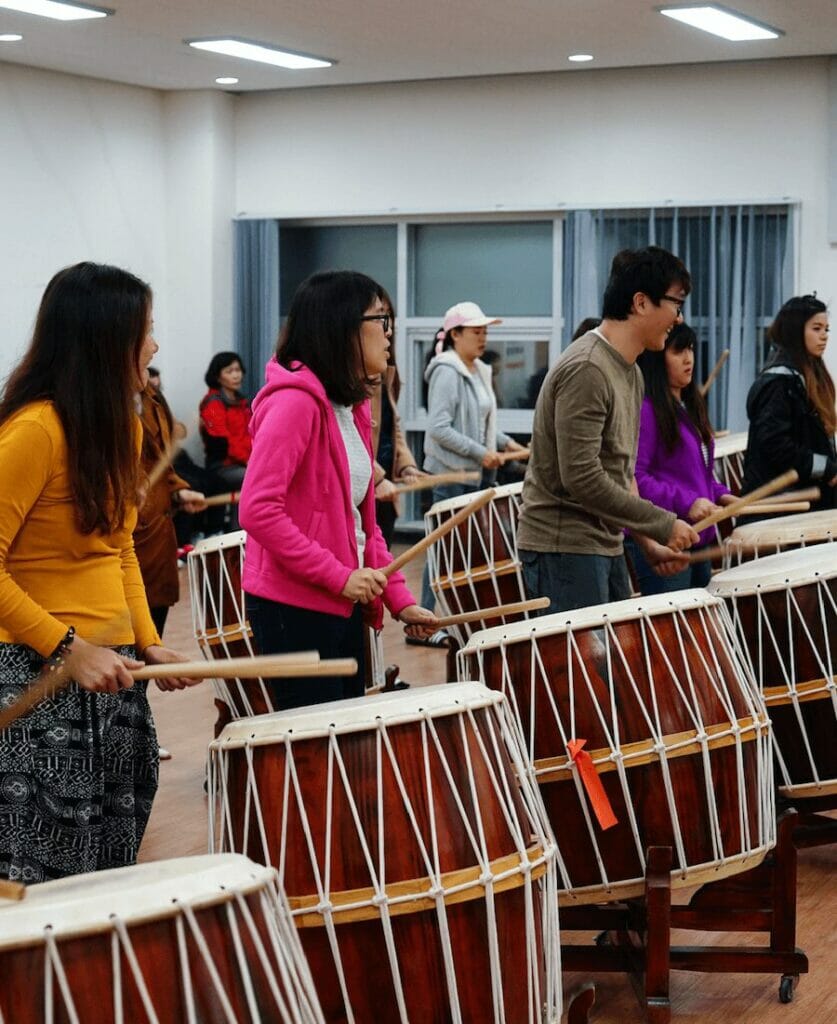 Dive into Korean folk experience and learn about the traditional music performance, hanbok history, and many more cultural activities all day long.

Continue your hard work to practice Korean with a small speech to thank the host on the final evening dinner.
Homeward bound! Say goodbye to your farm host and head to the airport for your journey home, packed with a lifetime of memories!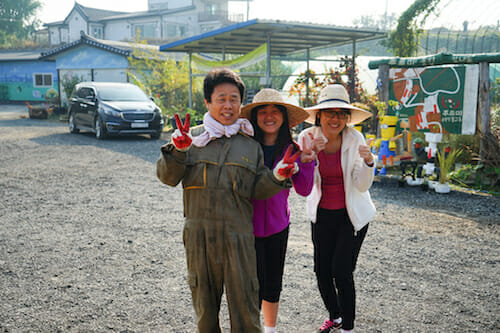 Immerse in Korean language with daily practical conversations including interaction with locals.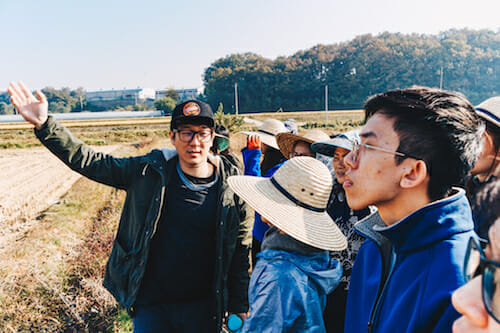 Engage with natural environment of Korea and in-depth understanding of its agriculture and geographical location.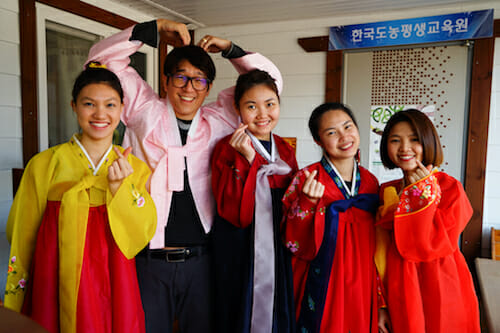 An appreciation of cultural customs and practices ranging from folk experience such as traditional music, Hanbok wearing and many more.
Taste of authentic Korean delicacies making from the farm to table.

ACCOMMODATION
Clean and risk assessed accommodations (standard guest houses, hostels). Same-gender heated room sharing.

MEALS
Breakfast, lunch and dinner during your stay in the farm according to the itinerary.


TRANSPORT
All transportation within Korea including all inner-city transfer (buses, train, subway).
*Flight tickets on own

MEMORIES
Lifetime of memories, a treasure chest of knowledge and priceless experience!
EXTREMELY LIMITED SLOTS.
FIRST COME, FIRST SERVED!
30TH NOVEMBER – 4TH DECEMBER 2020
5D4N
RM2,100
(includes accommodation, transport, ski trip and meals)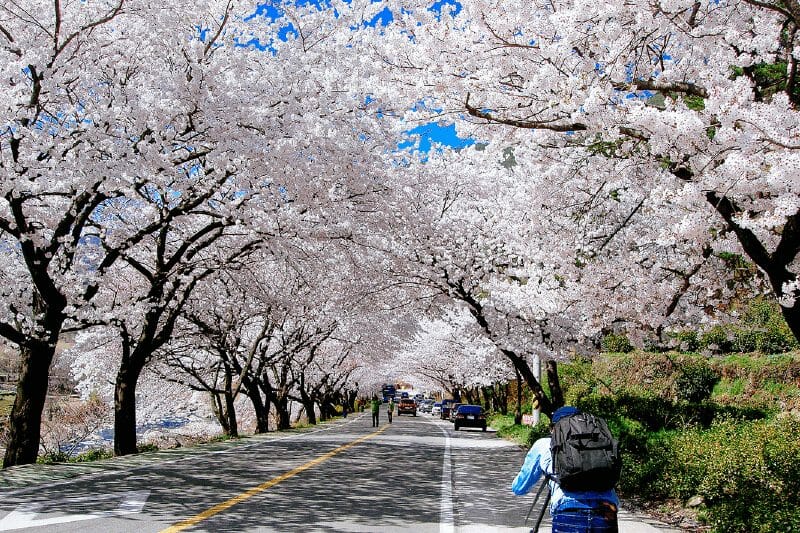 4TH APRIL – 8TH APRIL 2020
5D4N
RM1,900
(includes accommodation, transport in Korea and all meals)
CANCELLED DUE TO COVID-19.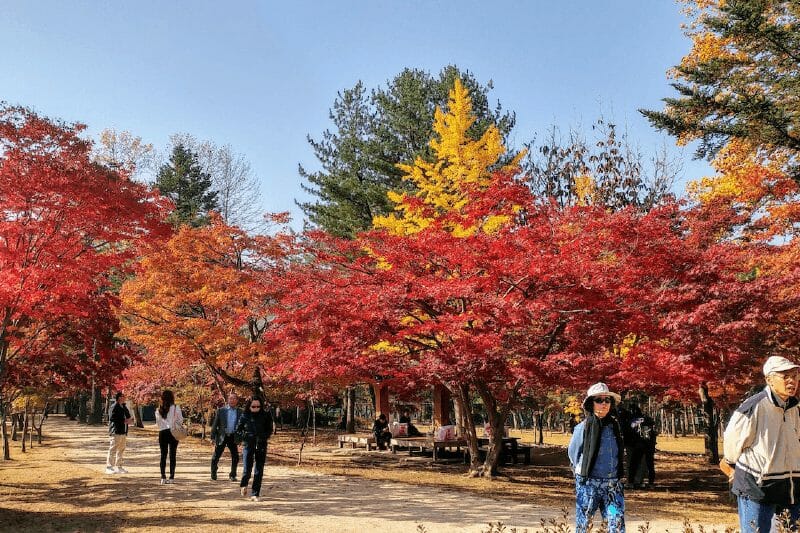 28TH OCTOBER – 2ND NOVEMBER 2020
5D4N
RM500
(waiting list reservation)
If you don't see the answer to your question, please do not hesitate to contact us.
No. The rate is not inclusive of airfare. Once you're signed up, we will be contacting you to align on the farm departure date so that you can make the necessary air ticket purchase.
It's extremely difficult to join the trip after departure as the location is not easy to navigate. It is possible to leave the trip early however you will be responsible for your own arrangements from the moment you decide to leave.

You would also be responsible for all costs associated with leaving early. If you feel this may be necessary, please consult us before you book your adventure.
For better learning experience, we aim to keep the group small and within a maximum of 20 pax per trip.