As we all know, Korea has been producing one of the best face masks that the world has ever known. Whereas taking care of health is a necessity, a good care of your skin is a plus for you to give you more confidence to take on the world!
So, let's take a look at the 10 best Korean face masks in 2020!
1. Glow Recipe Watermelon Glow Sleeping Mask
Watermelon Glow Sleeping Mask is one of the good Korean masks you can find. It's suitable for dry skin, normal skin, sensitive skin and oily/combination skin. How nice is that! Of course, the main ingredient is watermelon that helps hydrate and soothes skin.
Take note that this product is free from sulfates, parabens, drying alcohols, silicons and all fragrances used are vegan.


2. Mediheal tea tree essential blemish control sheet mask
This brand is quite famous with its additional collaboration with BTS on its product. But it's not about BTS, it's the product itself that's working well for their customers. A combination of tea tree oil and Centella Asiatica (A type of plant) acts as a soothing element whereas chamomile act as an antioxidant. The ingredients of rosemary and tea tree oil work to deep clean the pores for your skin.
This face mask is suggested in preventing acne and it does not contain any artificial fragrances or animal substances.


3. Dr. Jart+ Clearing Solution Mask Sheet
This product from Dr. Jart+ helps the wearer to correct uneven skin tone and to have even skin tone. The sheet that's made from soft microfiber helps soothing inflamed skin from acne and preventing pigmentation. The ingredient glutathione acts as an antioxidant and evens out your skin tone.
The other ingredients that help control excessive oil and breakouts are tea tree oil, niacinamide and salicylic acid for clear skin.
Do not worry as it does not have parabens, sulfates not phthalates. This is a high-quality mask and the same goes for the price.


4. Jayjun Mask (Real Water Brightening Black Mask)
The mask have active ingredients of niacinamide and adenosine which work to brighten skin and for anti-ageing. The mask also contains papaya extract which helps to soften skin and prevent skin from drying! This is suitable for rough and dry skin.
You can buy it here.


5. Sulwhasoo (First Care Activating Mask)
If you have not heard of this brand or rarely come across your mind, Sulwhasoo is a high-end Korean cosmetic brand. They have other products as well besides sheet masks.
First Care Activating Mask helps to make your skin clear and soothes it based on its ingredients. Not just that, it deeply hydrates your skin and what the brand highlighted for this product is "serenity for the skin and mind".
Not to mention that its sheet is made of natural cotton wool that ensures the serum delivers to the skin. You can read more about this product here.


[INSERT_ELEMENTOR id= 25585]


6. Tosowoong Pure Mask
Tosowoong pure mask comes in many face masks. There are varieties of ingredients for its types such as snail mucin, green tea, blueberry or deep seawater. Each type of face masks have different usage, so you might want to check first what's the usage for and which suits your skin.
Check out further on this product here.


7. Innisfree My Real Squeeze Mask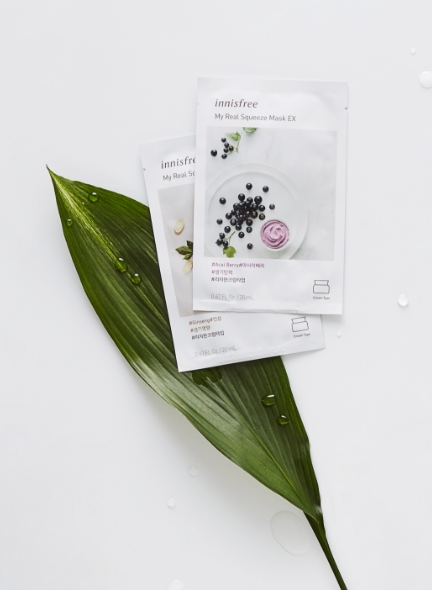 Innisfree My Real Squeeze mask is known for its natural and organic substances which make it a great choice for your skin. My Real Squeeze Mask is a type of mask that comes with different ingredients. You may want to try their products such as aloe vera and green tea. For nature lovers, not to worry, their mask was created from biodegradable material (eucalyptus fibres).
The mask has 3 levels of hydration. One is water-based (light & fresh), two is essence-based (deeply hydrating) and the third one is cream-based (intensely nourishing). As most of you have known, Innisfree face masks are inexpensive, so you might want to try out this first if you haven't caught up with this Korean mask!


8. Mamonde Rose Flower Lab Essence Sheet Mask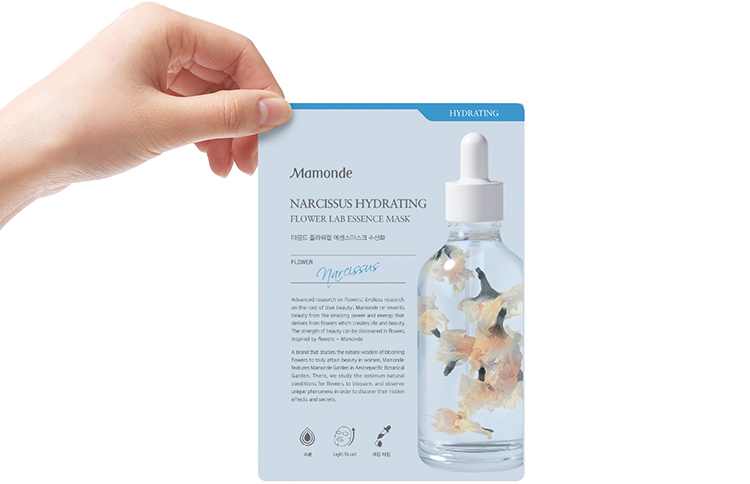 Mamonde Rose Flower Lab Essence sheet mask is a product that features flower extracts that will provide nutrients to the skin. They have 10 types of flower essence mask which are narcissus, magnolia, rose, honeysuckle, pomegranate, camellia, moonlight flower, hibiscus, calendula and eoseongcho (Type of flowering plant).

Some of its products are suitable for dry skin and for dull skin. Check out more here.


9. Dr. Jart + Cryo Rubber
This new face mask is a duo masking set that soothes and hydrates your skin with its moisturising hyaluronic acid that ensures skin moisture to last longer. Not just that, the cryo rubber also helps you to protect the skin against external irritants!
This is an innovative mask that you need to try at least once. If you like it you might as well order more of the Cryo Rubber!
Note: The mask is ideal for all skins but suitable for dry skin and sensitive skin.
For more information and to make a purchase you can go to this link.


10. Innisfree Super Volcanic Pore Clay Mask
For those of you who have oily skin or extra sebum, this Innisfree Super Volcanic Clay Mousse Mask has the solutions just for that. The product itself absorbs oil and prevents breakout. If you feel that you have oily skin, then you might want to try the product.
So, although there are abundances of Korean face masks for you to choose, do consult any nearby dermatologists near your area for further advice on what face masks are best for you and which ingredients that you should avoid which preventing you from having your dream skin and also save you money from unnecessary face masks that are not suitable for your skin.
Check out here.
Check out 8 Top K-Beauty Brands That You Probably Haven't Heard Of!