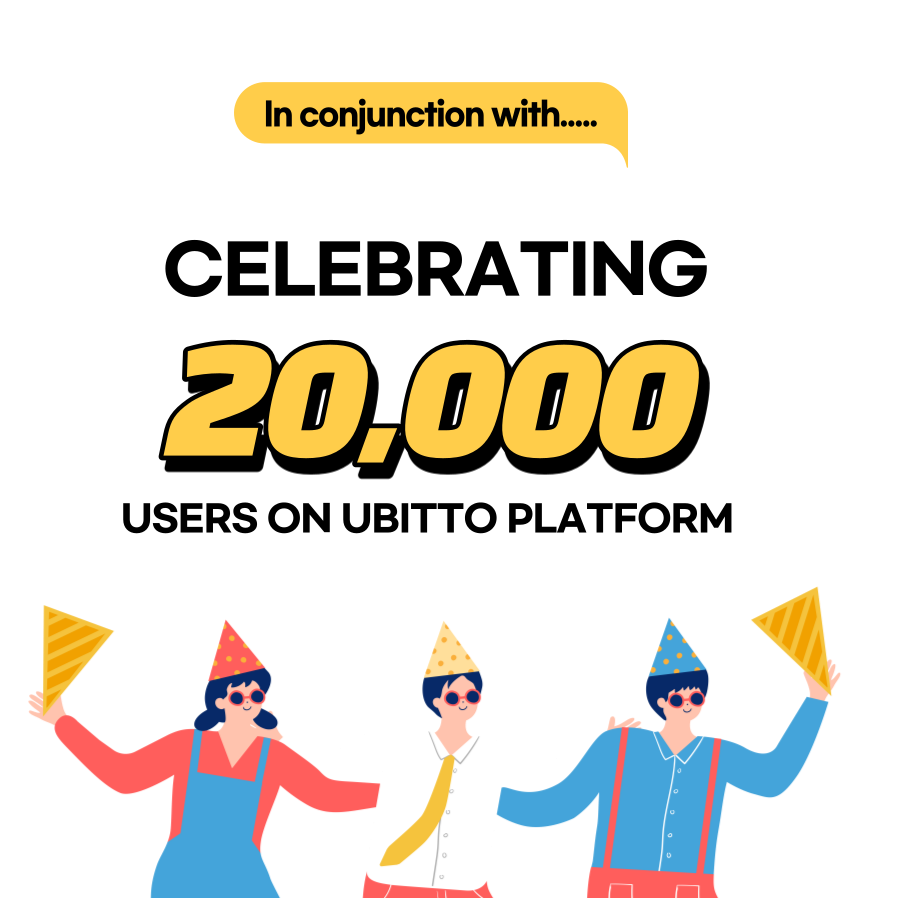 Know someone who's learning Korean and would definitely benefit from the Practice Pass? Be an awesome friend and share this page to them!

If you tick any of the boxes below, this Practice Pass is for you!
Is daily practice necessary?
It is impossible to learn any complex skill without practicing regularly. Daily practice is what makes some learners pick up the language at an incredible rate. Without regular use, in fact, within a few days, you would surely forget most of what you learn.
As illustrated, multiple reviews after learning are needed to retain the knowledge for a much longer time.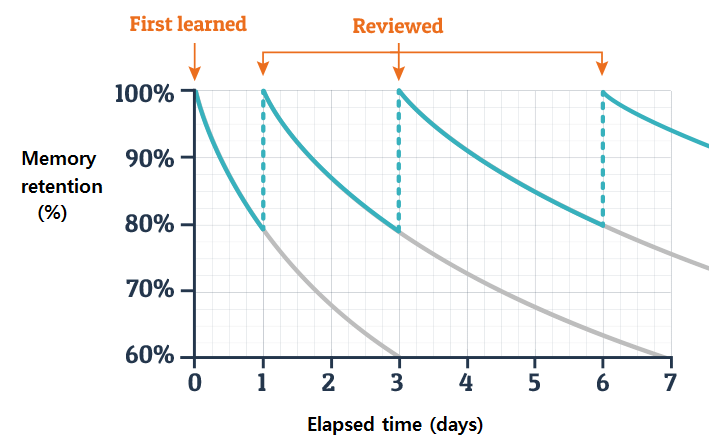 What if I don't have time?
Here comes the best part. Truly effective Korean practice doesn't take much time at all. You don't have to spend hours sitting at your desk cramming as many facts as possible.
Start by dedicating 10 minutes you take to scroll Instagram feed to your Korean practice!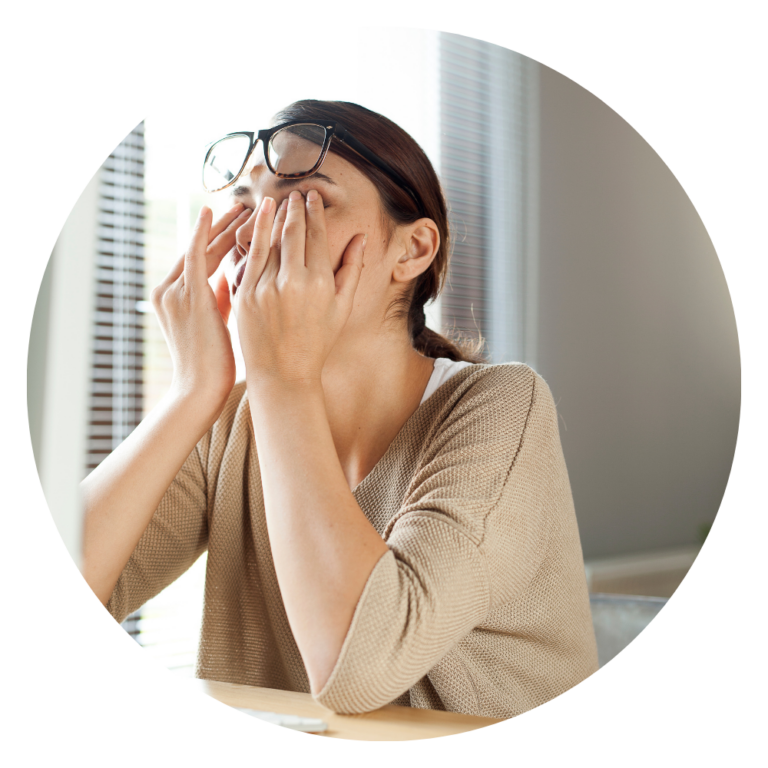 So I can improve by just spending 10 minutes a day on quizzes?
The idea of daily 10-minutes quiz is to help you incorporate practice effortlessly into your daily lives, creating consistent exposure to the language. Yes, you will improve but the journey to fluency involves many activities as well.
The key is to choose practice activities you enjoy that complement your day. Our goal is to make daily practice for you as enjoyable as possible.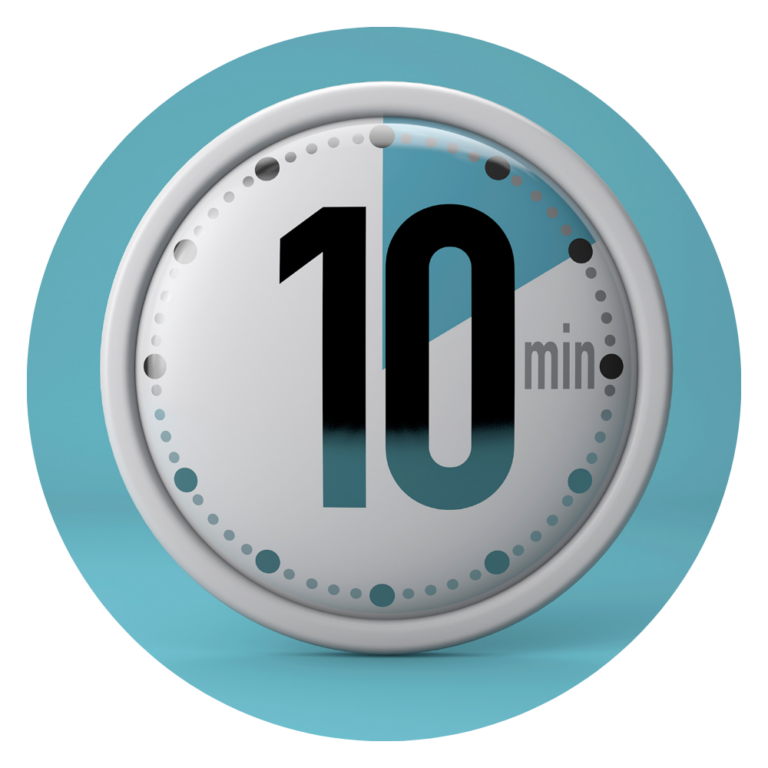 Designed by analysing mistake patterns of over

Balanced Practice Using LEVS GRW
Quizzes are categorised based on the important aspects of language learning – so that you can decide which skill to brush up on. Practise on your listening today and writing tomorrow, whichever way you prefer.
Assorted Quiz Designs to Avoid Boredom
Over 50 interactive and fun language quiz formats were designed and UPDATED WEEKLY- match the words, fill in the blanks, memory game, just to name a few. You retain more information when you're having fun!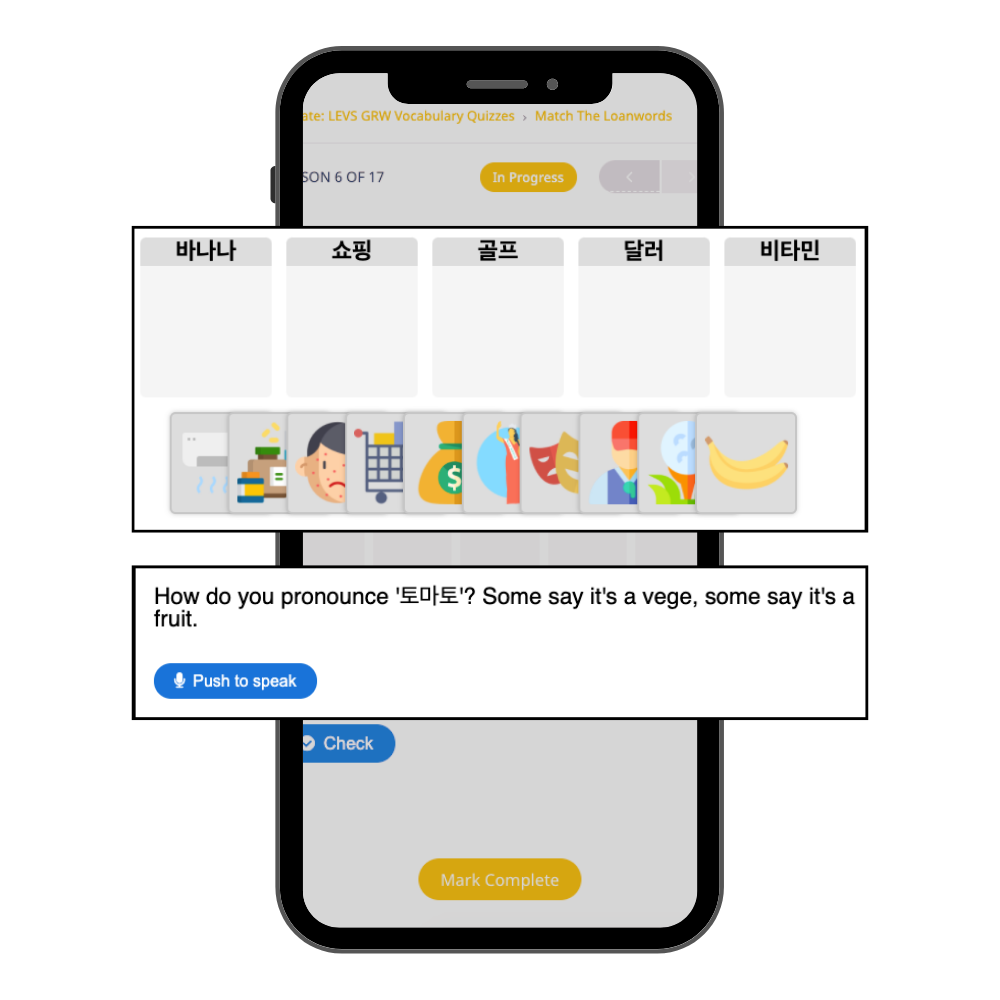 Speech Recognition and Mistake Suggestion
Pronunciation is key for effective communication. Our voice recognition for language learning technology identifies the words you are saying, so you know exactly where you should improve.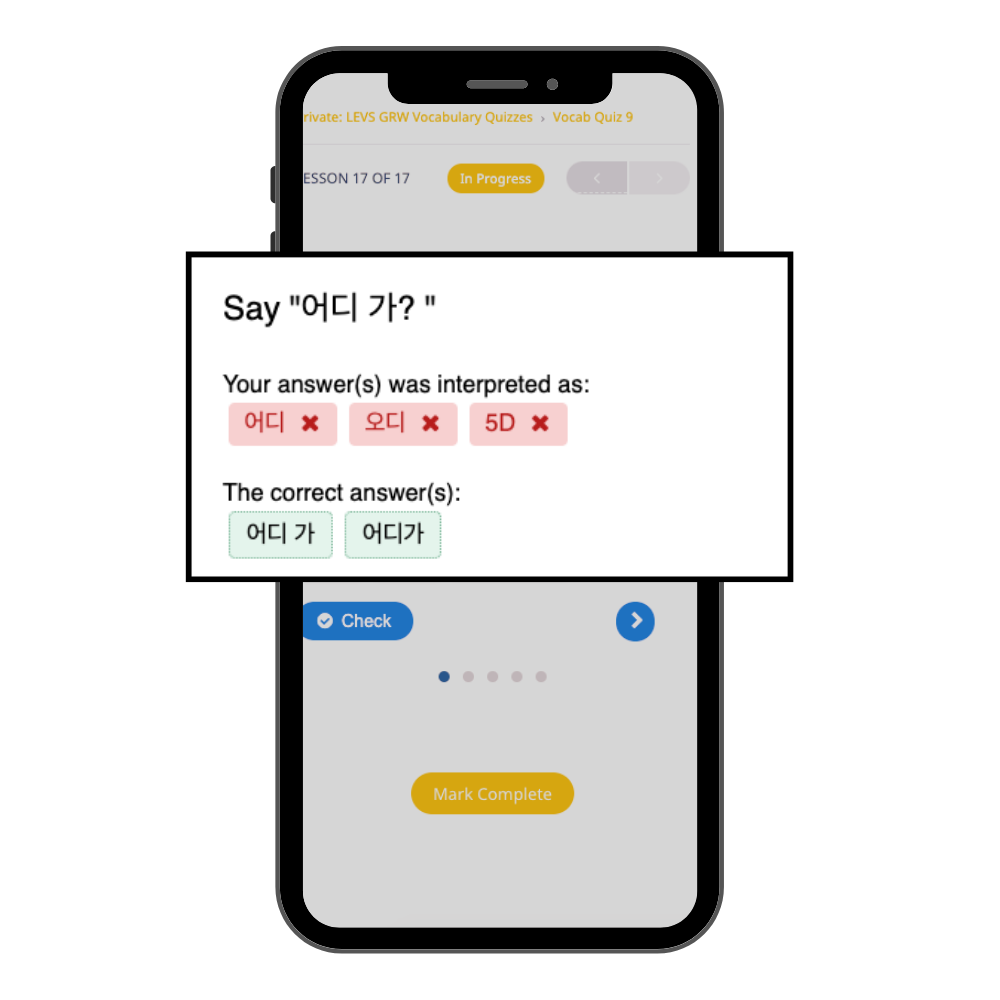 Perfect 10 minutes daily practice
It takes 21 days to build a habit and 90 days to build a lifestyle. We will send frequent reminders and quiz recommendation to help you build a sustainable learning habit.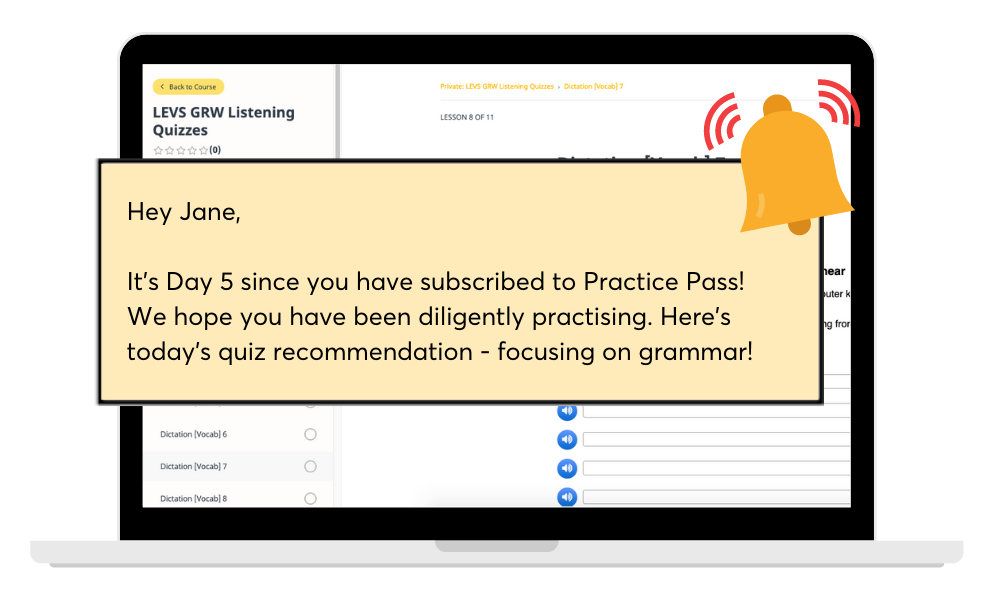 To commemorate our small win, Practice Pass brings you amazing benefits and perks!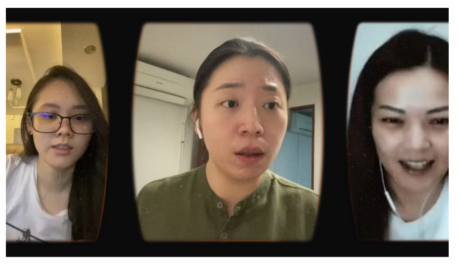 Instructor correction and review via video upload feature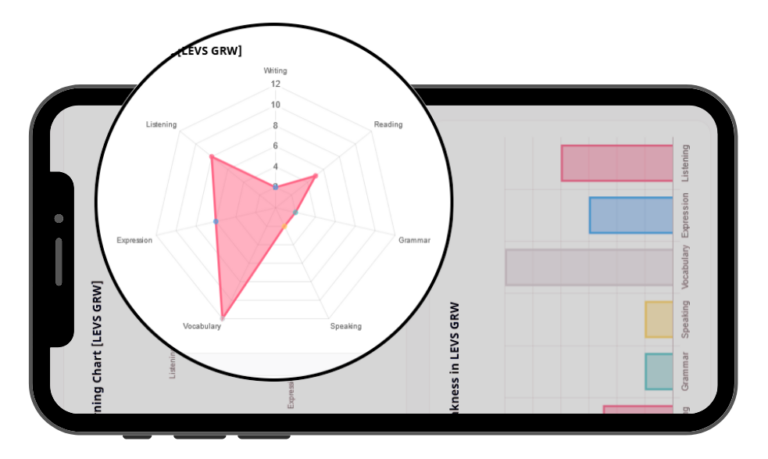 Access to Member Dashboard which shows accumulated progress (coming soon)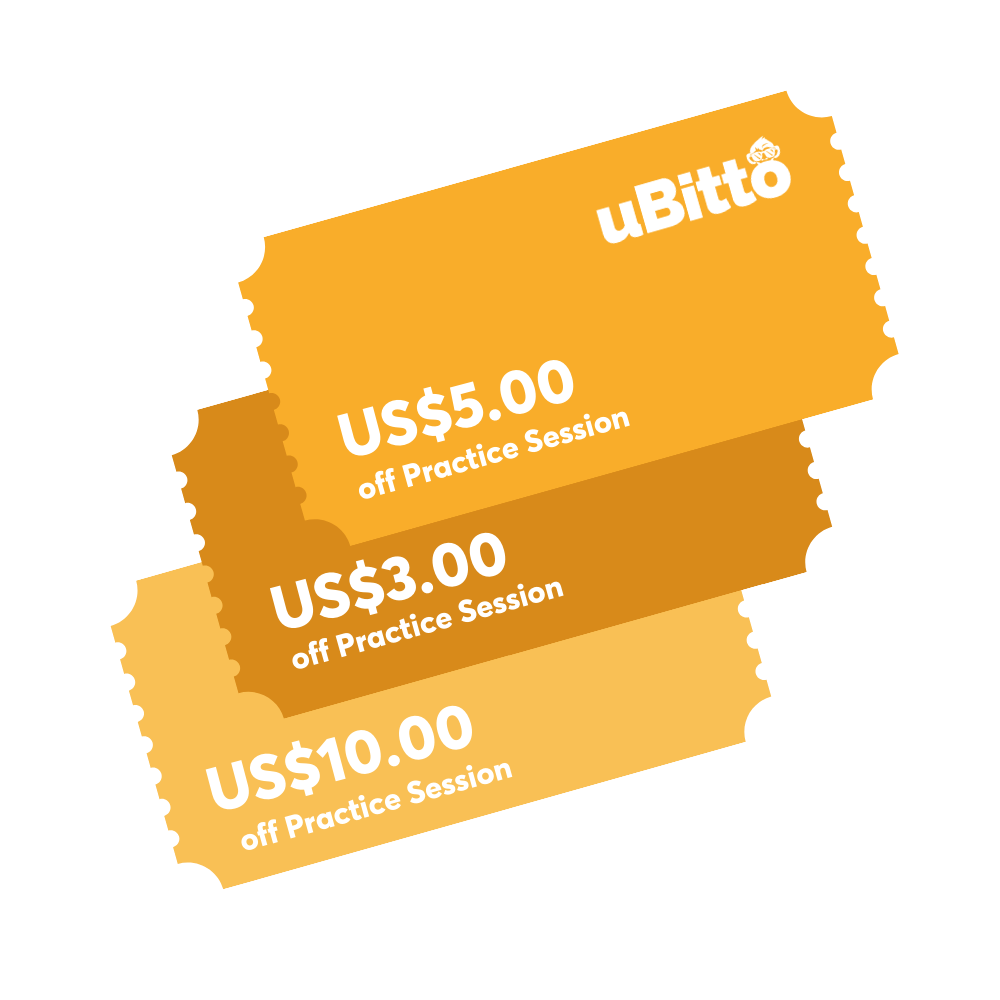 Receive uBitto Practice coupon book worth US$50 for all one-time payment pass

Price increases once 500 passes are purchased!
Get Your Practice Pass now!
Frequently asked questions
If you could not find what you're looking for here, talk to us and we'll get back to you as soon as possible.
Know someone who's learning Korean and would definitely benefit from the Practice Pass? Be an awesome friend and share this page to them!