Welcome to uBitto Meetup.
Learn online with a live instructor and participate in an interactive virtual environment with a group of equally passionate learners. It's time to get the language skills and grasp the confidence to open up your world, this time from wherever you are.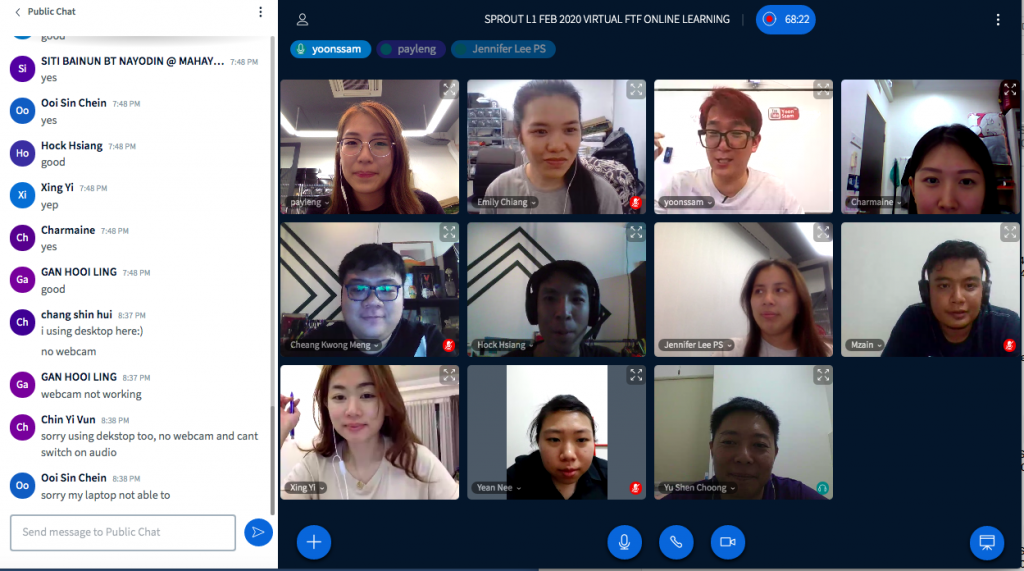 Virtual meetup with everyone
Know your classmates! Learn and connect with people from all walks of life from anywhere via uBitto's Virtual Learning Studio.
From presentations to videos, photos and even on-screen polls, screen sharing makes collaboration easy. Everyone learns from the same screen, making communication smooth and easy.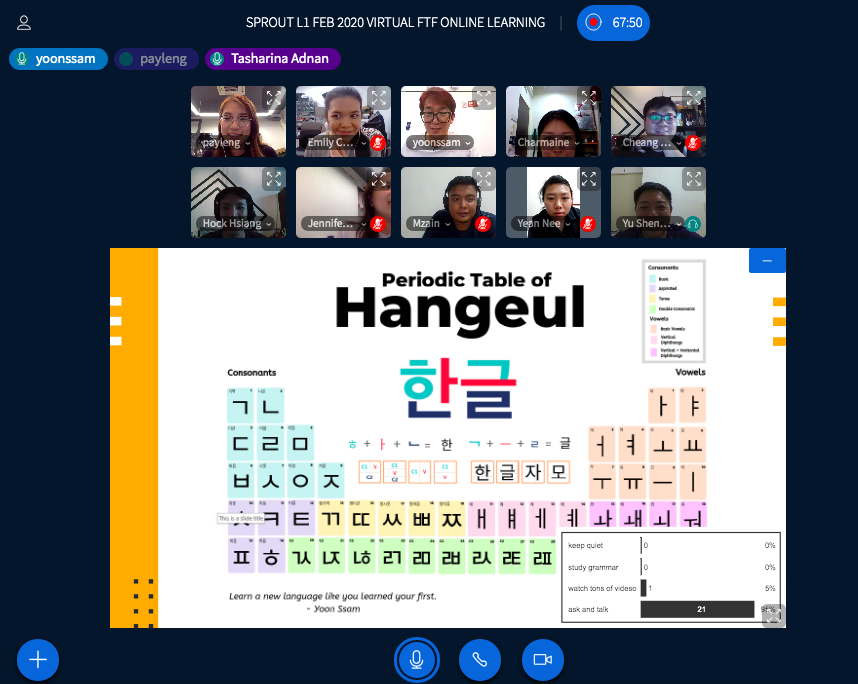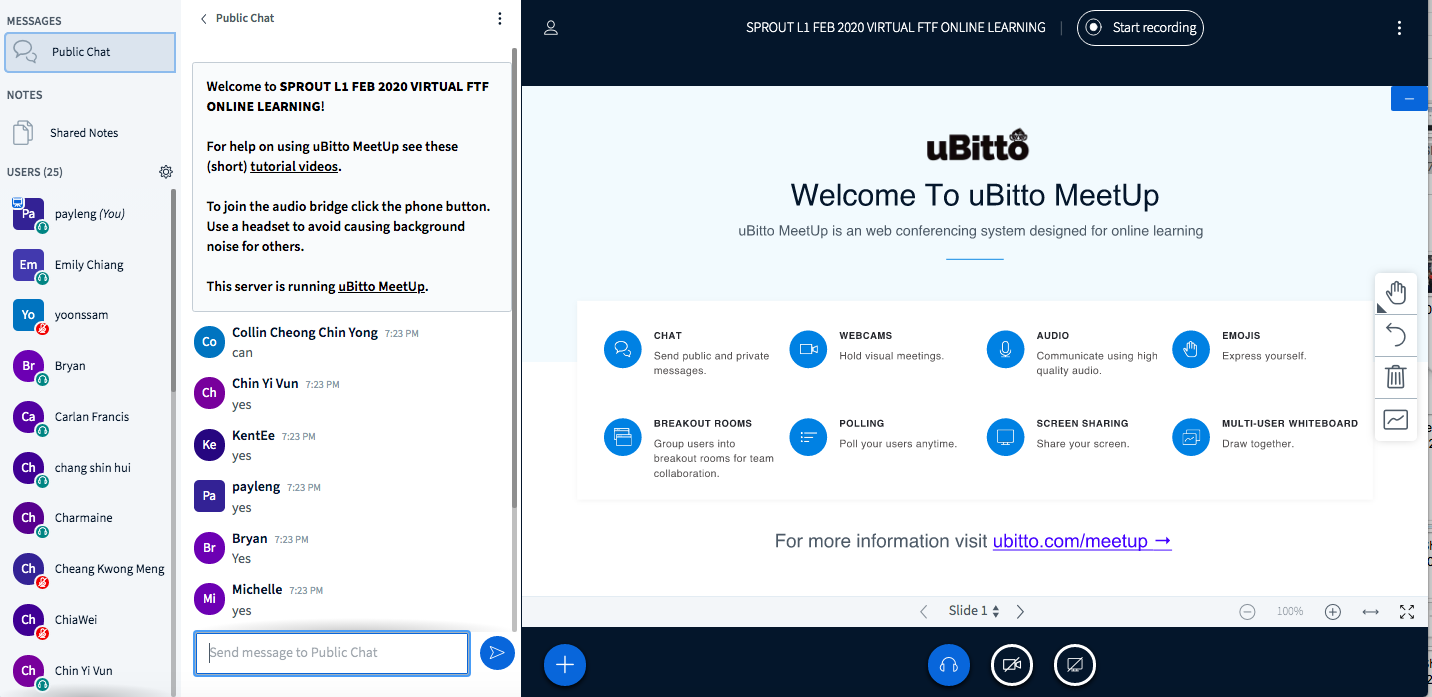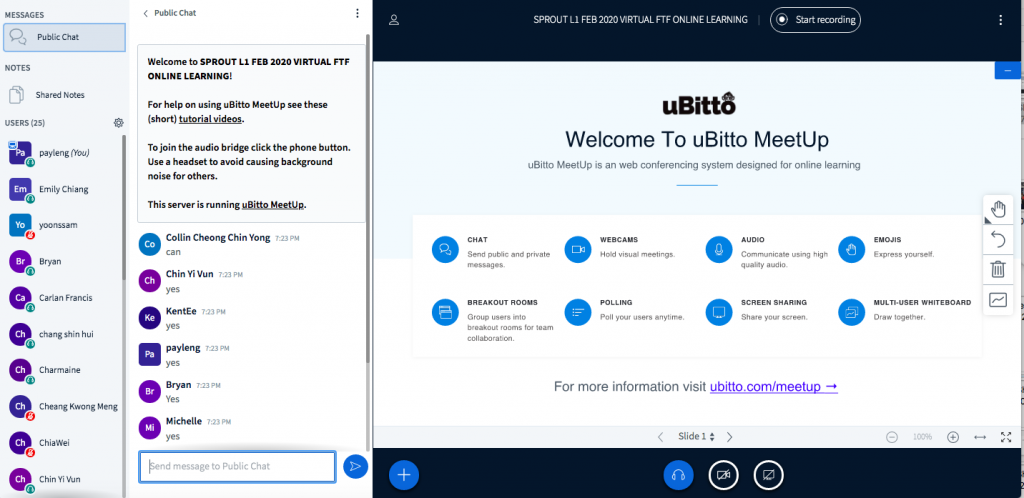 Have any questions during the teaching session? Ask away! Just like an onsite learning session, questions will be addressed on the spot.
As collaboration and community plays a huge part of Yoon Ssam's teaching session, polls and note-sharing will be used. Answer quizzes and jot down important takeaways to shared!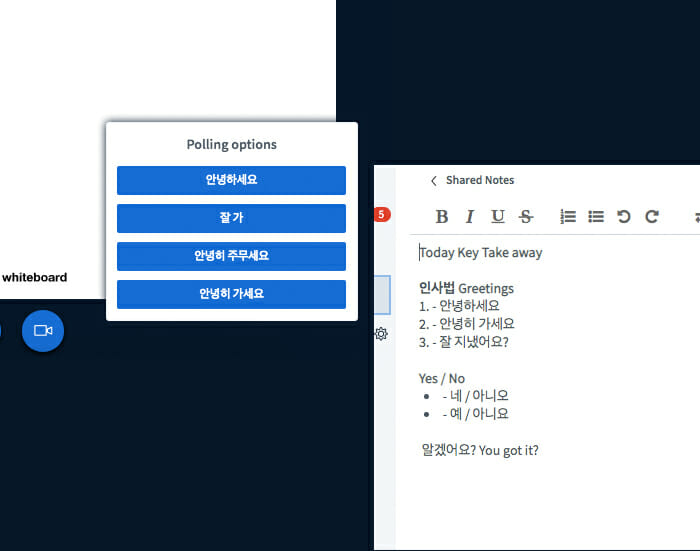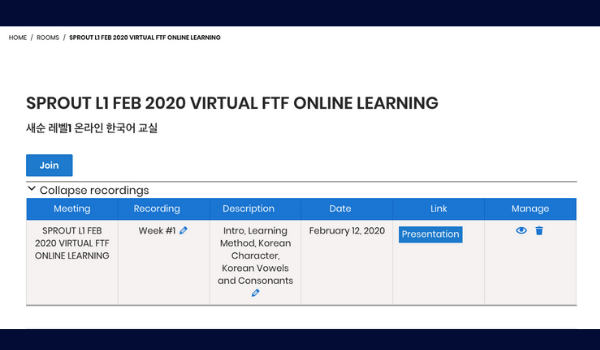 Probably one of the highest requested features, you can watch the learning sessions (including the interactions) by watching a playback of session recording anytime. Missed class? No problem.
Playback with uBitto Meetup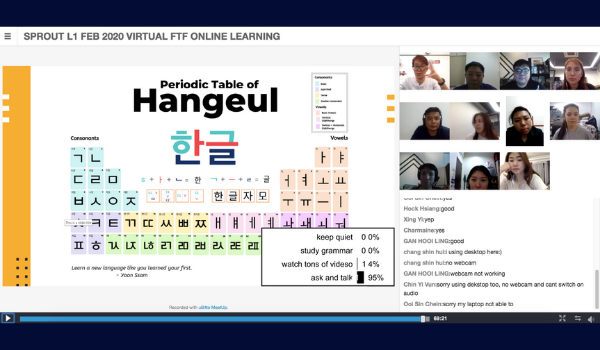 An overview of how playback recording looks like. You will be able to see all activities, what was shared, those who attended and the conversations which happened during your missed session.
There's no need to watch the entire recording. Want to revise? Just click on the presentation / slide that you would like to playback and start from there.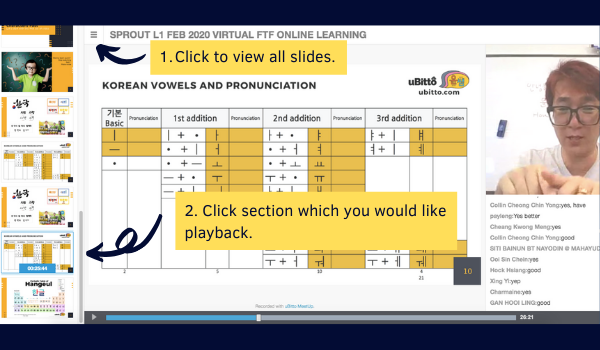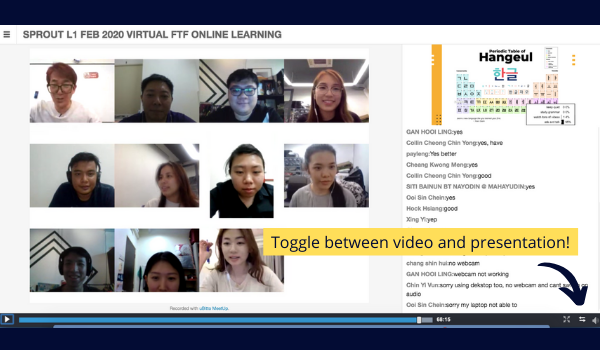 Communication is key in learning effectively. Want to have more live interaction? Toggle between viewing your instructor / classmates or presentation. 
If you could not find what you're looking for here, kindly contact us on Facebook and we'll get back to you within 24 hours.