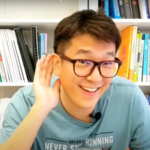 Korean Intermediate II Metaverse (Survival)
Teaches using Korean, English
Level Coverage: Intermediate
This class does not have an end date.
Join Yoon Ssam's live class, held in an interactive 'metaverse' environment which simulates real life location! Lessons are designed to achieve milestones in life – be it to survive in a Korean society, succeed as an individual or have significant contribution to Korea.
✓ Weekly lessons through Gathertown
✓ Practice quizzes and assignments marking
✓ Full time support
✓ Private community access group
As a Korean language instructor for close to 10 years and teaching over thousands of students, I am a strong advocate of active and purposeful learning, as reflected in my way of teaching Korean language via a Metaverse environment. I utilise technology to make Korean language learning interesting and engaging online.
Listening, Expression, Vocabulary, Speaking, Grammar, Reading, Writing
Minimum age to join (years old)
Maximum age to join (years old)
Online Live Class : US$69
There will be no refund after signup is confirmed.
{{ reviewsTotal }}
{{ options.labels.singularReviewCountLabel }}
{{ reviewsTotal }}
{{ options.labels.pluralReviewCountLabel }}