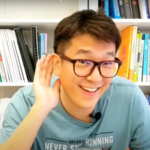 Korean Beginner Level for Young Children
Teaches using Korean, English
This class does not have an end date.
Classes will utilise enriched-play method, using songs and games which makes Korean language learning fun and hands-on. Through a creative curriculum, this program will help children develop Korean language skills as well as critical thinking and problem solving skills.
All children will be taught the Korean alphabet system (Hangul), pronunciation and basic conversational usages such as greetings, and self-introduction using methods that are appropriate to their age.
Children will explore colours, counting, family, body parts, animals and simple phrases.
As a Korean language instructor for close to 10 years, I am a strong advocate of active and purposeful learning, as reflected in my way of teaching Korean language via a Metaverse environment. I utilise technology to make Korean language learning interesting and engaging online for young children.
Please refer to my video for class engagement sample.
Listening, Expression, Vocabulary, Speaking, Reading
Minimum age to join (years old)
Maximum age to join (years old)
Fun Korean For Elementary Children Textbook Set 한글이 나르샤 5권 세트 (5 Books Set)
Available to purchase here: https://ubitto.com/shop/fun-korean-for-elementary-children-textbook-set/
Online Live Class : US$69
There will be no refund after signup is confirmed.
{{ reviewsTotal }}
{{ options.labels.singularReviewCountLabel }}
{{ reviewsTotal }}
{{ options.labels.pluralReviewCountLabel }}