If you have been learning Korean for a while, chances are you might've come across the term – TOPIK exam or TOPIK test. TOPIK stands for Test of Proficiency in Korean, the only official Korean language proficiency exam that is recognised worldwide.
In this article, you will find out more about TOPIK exam, should you take it, the levels and test structures involved, question format, preparation needed and more!
What is TOPIK?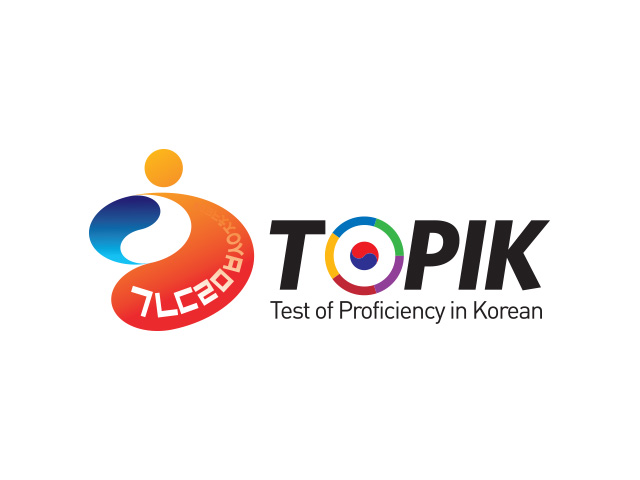 TOPIK stands for Test of Proficiency in Korean. It is a global standardised examination that evaluates Korean language skills. Started in 1997 by Korea Research Foundation, this test is used to verify the strength of candidates in their Korean language fluency, particularly in reading and writing. This exam is only for non-natives.
How many types of TOPIK test are there?
There are three types. The standard TOPIK (S-TOPIK) is the most common one, taken by many Korean language learners. However, there are also two more – B-TOPIK (Business TOPIK) and EPS-TOPIK (Employment Permit System).
Who conducts the TOPIK exam?
The National Institute for International Education (NIIED — 국립국제교육원) administers the TOPIK globally since 2011.
NIIED will appoint different testing centres (academies, universities, colleges) in respective countries for candidates to sit for the TOPIK exam physically.
Is TOPIK recognised worldwide?
Yes, it is the most popular Korean language ability exam globally. Most organisations offering jobs which require Korean language will evaluate your skills based on your TOPIK results. Nearly all organisations, universities and government bodies accept and trust TOPIK certification.
Should I take the TOPIK test?
Before deciding to take the TOPIK test, it's important to know whether you're going to be using the certification. As it only focuses on listening, reading and writing, it might even change the way you learn Korean language.
TOPIK certification is helpful if you're applying for a job in a professional setting or planning to further your studies at Korean universities. Some universities require a specific score as part of the application process. Do also take note that your TOPIK certification will expire and has to be renewed every two years.
If your goal is to learn how to speak fluent Korean and you just want to be able to understand Korean entertainment, then the test might not be for you. You might not want to join programs or Korean classes which are tailored to getting TOPIK certification as those classes will not focus much on speaking skills.
However, if you do decide to take TOPIK test, make sure you set aside some time to also focus on speaking skills, so that you develop that important skill as well and it doesn't get left behind. Check out uBitto's Korean language courses which covers all aspects of Korean language learning!
Who can sit for TOPIK test?
There are no special prerequisites. Any foreigners who do not speak Korean as a native or overseas Korean can sit for TOPIK test to check their competency level. There is also no minimum age limit.
What are the levels of TOPIK test?
There are two tests – TOPIK I and TOPIK II. Both TOPIK I and II are then further divided into levels (2 for TOPIK I and a further 4 for TOPIK II). When registering for the test, you must choose to take either TOPIK I or TOPIK II. Your final score will then correspond to one of the levels. You can also fail the test if you do not accumulate enough points.
TOPIK I is the Korean test for beginners and TOPIK II includes intermediate and advanced levels.

What does each level mean? Any syllabus equivalent?
Level 1 covers elementary Korean, simple sentence formations, and roughly about 800 vocabularies. On the other hand, level 6, i.e., the most difficult one, is for those who have achieved a near-native level of fluency.
If you would like to start learning Korean, check out our course structure and its equivalent level in terms of TOPIK Levels. For example, completion of uBitto's Sprout Level 1, 2 and 3 would've qualified a learner to sit for TOPIK I Level 1.

What is the test structure like?

The format of TOPIK mostly comprises of MCQ (multiple-choice questions). However, there are written test that requires brief answers at TOPIK II level.
TOPIK I (Level 1-2) has 70 MCQs, including 30 in listening and 40 in reading. The total mark is 200, and the test duration is 100 Minutes.
TOPIK II (Level 3-6) has 104 questions that include 50 MCQ in listening, 50 MCQ in reading, and 4 essay-type short-answer. The total mark is 300, and the test time is 180 Minutes.
What are the passing marks for TOPIK?
The passing score varies for each level.
For levels 1 and 2, you need 80 and 140 out of 200. In contrast, it ranges between 120 and 230 for levels 3 to 6.

How to register for TOPIK?
In Korea, you can register online on the official website. Visit the site, choose the level that you would like to sit for, location and make the payment.
For overseas applications, you may need to check with your country's Embassy of the Republic of Korea. The King Sejong Institute, Korean cultural centres and many educational institutions also facilitate and accept the applications. In most cases, you need two passport-sized photos, an identity card, and the registration fee.
How to register for TOPIK in Malaysia?
In Malaysia, TOPIK test is organised by Universiti Kebangsaan Malaysia (UKM). All information and instruction regarding sitting for TOPIK test in Malaysia can be found on their official Naver forum thread. As regulations, rules and information changes quite often, do refer to the latest forum for updated information on how to register.
In Malaysia, the TOPIK exam is held at:
Pusat Pengajian Bahasa & Linguistik, FSSK, Universiti Kebangsaan Malaysia, UKM,
Bangi 43600, Selangor Darul Ehsan. Malaysia.
Have more enquiries? You can also get in touch with the person in charge via phone:
Prof. Ryu Seung Wan 03-8921-6556(O) 018-399-6688(H/P)
Do give a call during office hours: 9am to 5pm.
What is the validity of TOPIK?
The TOPIK certificate is only valid for 2 years. This is probably why we would suggest that you register and sit for the exam a couple of months before you need the certificate in the near future.
What are the 2022 TOPIK exam dates?
TOPIK examinations are held six times a year, mainly on Sundays.
For latest TOPIK exam dates and test results announcements, you may refer to the updated TOPIK exam schedule on their official page.
How to prepare for TOPIK test?
Just like preparing for any other language tests, start with learning the language in general. You have to master Hangeul (한글/Korean Character) first, then continue learning grammar and vocabulary. We have a free course specifically for this – Ultimate Guide on How To Read Korean. We have laid out a course plan that you just have to follow as a beginner.
Be sure to have a proper study plan if you're learning alone. Or else, enrol in a reliable language school or learn from experienced tutor who can guide you along the way. To check your abilities, you can also get a Practice Pass which gives you access to over 3000+ Korean practice quizzes, updated weekly.
If you need it, the TOPIK test certification indeed adds a meaningful value to your resume, helping you to achieve your personal and professional goals! Are you taking the TOPIK test this year? Let us know in the comment below!