We're giving you 7 spicy Korean food suggestion that will knock your socks off! If you love spicy food, you're definitely in for a treat. However, if you have little to no tolerance for hot food, this is definitely not the blog for you. Instead, have a look at our non-spicy Korean food recommendation here! Your tastebuds will thank you for the decision.
Maeun-tang (매운탕)
Seafood lovers rejoice!

Maeun-tang is an amazing hot and spicy Korean fish soup/stew combo that is mouthwateringly delicious.

Packed with gochujang (red chilli paste) and gochukaru (Korean chilli flakes), this dish is exactly what you need on a cold rainy day.

Warm and comforting without having an overwhelming fishy taste, Maeun-tan is a great go-to meal when you're craving comfort food.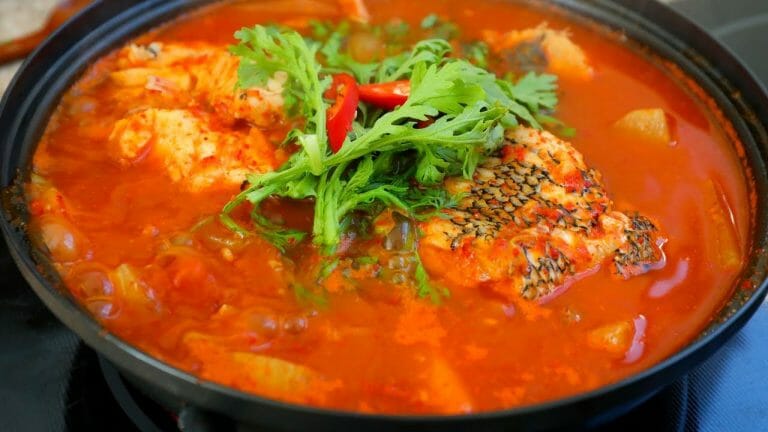 Tteok-bokki (떡볶이)
If you are used to the Malaysian way of eating Tteok-bokki, you might be wondering why Tteok-bokki is on this list?

That our friends is because you haven't tasted it the Korean way.

The seemingly harmless rice cakes are coated with fiery hot chilli paste to create a tear-inducing mealtime.

Make sure to carry lots and lots of tissue paper!

You'll need them.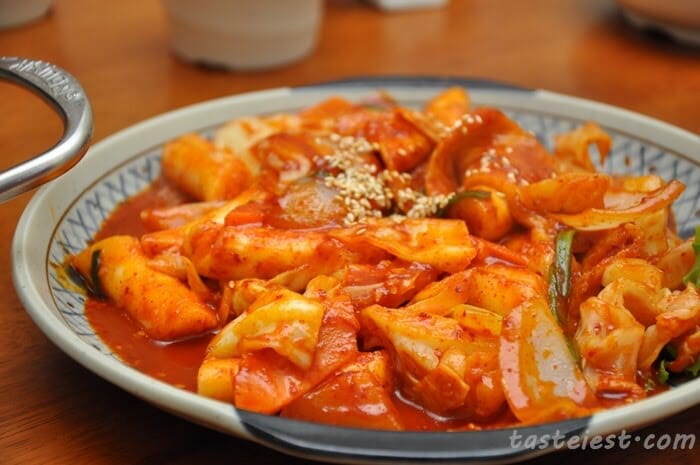 Jjamppong (짬뽕)
Spicy hot soup loaded with fresh squid, mussels, prawns and clams makes this tantalising dish a crowd favourite.

The chewy noodles add texture to Jjamppong making it very addictive despite the mindblowing heat.

We also advise keeping a glass of water nearby, just in case.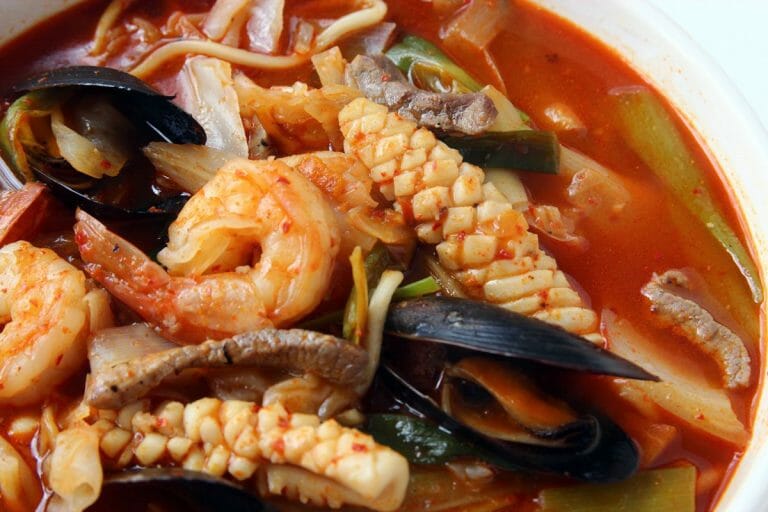 Jjolmyeon ( 쫄면 )
We're turning up the heat a notch with these tantalizing noodle dish.

Laden with deliciously crunchy kongnamul (soybean sprouts) and various other vegetables, these spicy noodles have wonderful textures and flavours that is unlike no other.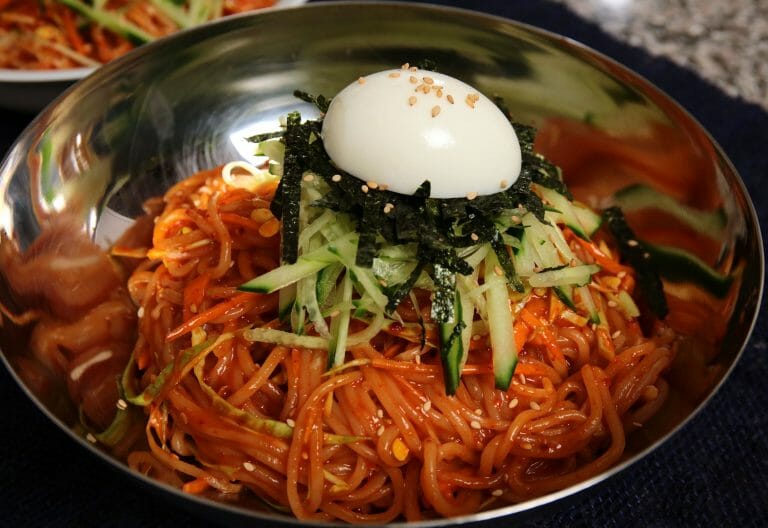 Bibim-naengmyeon (비빔냉면)
This buckwheat noodles definitely pack a punch!

The combination of ice cold spicy sauce with springy noodles is a great pick me up during hot summer days.

For those who are unfamiliar with cold noodles, it can feel like uncharted territory but once you get the hang of it, you'll go gaga over them.

The sauce has a wonderful sweetness to them as well as heat and tanginess offering you a more balanced flavour.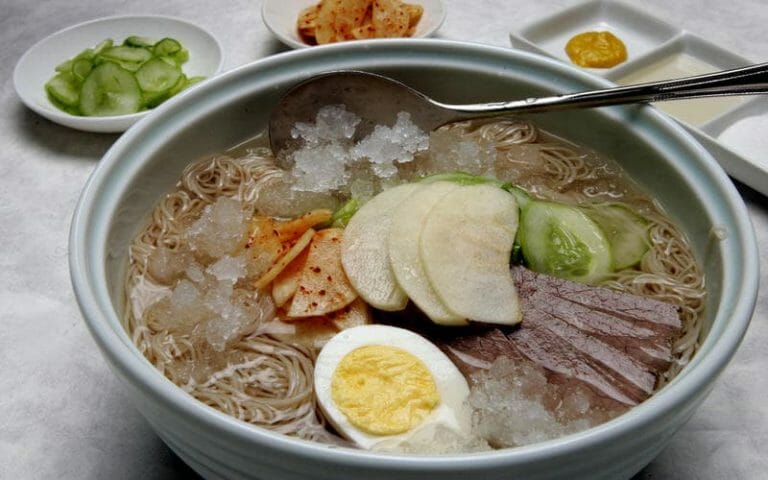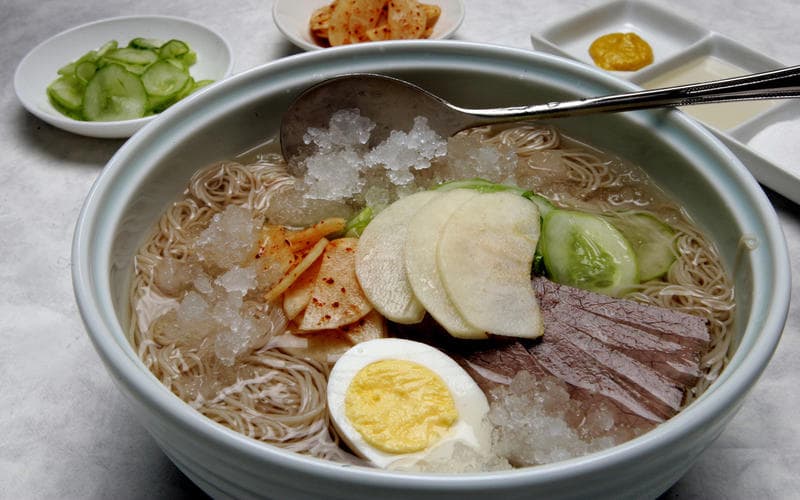 Dwaeji Galbijjim (돼지갈비찜)
Spicy Korean pork ribs that's fall off the bone tender.

Sounds good?

It'll taste even better!

The well-rounded flavours of spices in the gravy gives you a comforting feeling while setting your tongue on fire.

Ahhh the irony…

By no means will it stop you though cause trust us when we say you'll be obsessed over these amazing ribs.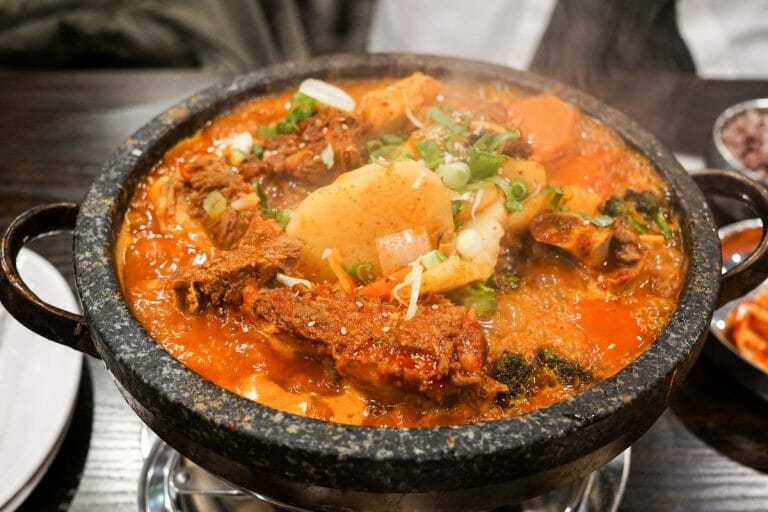 Nakji bokkeum (낙지볶음)
Another seafood dish that will win over all spicy food lovers is Nakji Bokkeum, spicy stir-fried octopus.

When eating this dish out in South Korea, it generally comes with 4 levels of spiciness loosely translated as; mild, spicy, super spicy and knock your socks off spicy.

So choose carefully!

One of the popular places to eat these spicy little morsels is at Mugyo-dong district in Jongno-gu, Seoul.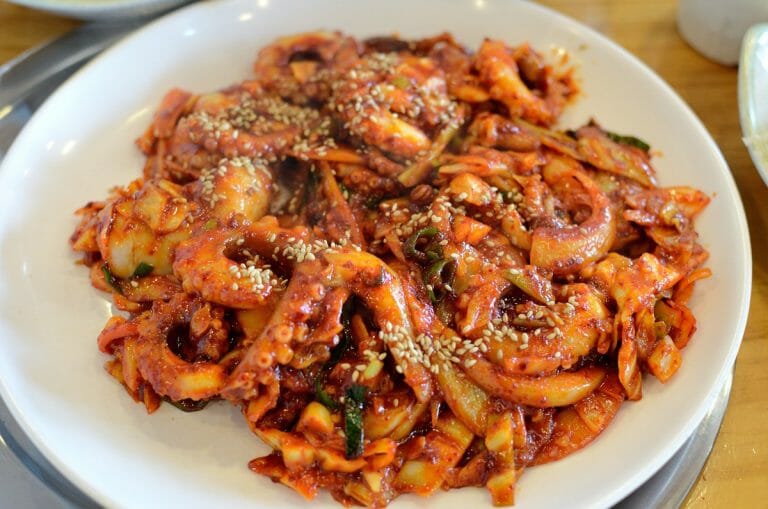 Pss! Here are some helpful remedies to cool your tongue after eating spicy food.
That's it folks!

Hope you enjoy all our suggestion for mind-blowingly spicy Korean food.

It's definitely not for the faint of heart.