Did you know that South Korea is one of the countries with top list of holidays entitlements followed by India and Colombia?
South Koreans are entitled to 16 holidays per year! This makes South Korea one of the countries with the top holiday entitlements, behind India and Colombia.
Now, let's check the lists of holidays in South Korea!

New Year's Day (1 January)

As much as other countries celebrate the New Year, so does South Korea. They have put in place of 1 January as a public holiday along with the rest of the world.
On 31st December, which is the new year's eve, the atmosphere is pretty similar with other countries. People stayed up until midnight to watch huge fireworks displays in Seoul and other cities and for some, get together with family and have a feast.
This time, mostly everyone sets New Year's resolutions and wishes the best for that year. For those who are unable to fulfill your resolutions this year, please fulfill it next year.
What is interesting about New Year's Eve midnight in Seoul, South Korea, there will be ringing of the Bosingak bell. Everyone will join this bell ringing 33 times. A lot of people get hyped up to watch the event happening right in front of their eyes, while some watch it at the comfort of their home's TV.
[INSERT_ELEMENTOR id= 67451]
Another different thing is, people usually stay up late and wake up close to the afternoon. But, it is different to South Koreans as they find time to watch the first sunrise in that year.
Splendid isn't it?

Seollal (24 January – 26 January)
Seollal or Korean Lunar New year is a huge holiday for South Koreans. This holiday is also similar to Chinese New Year as they follow a similar calendar system. During the new year, South Koreans will mostly be busy with family visits, eating traditional foods and ancestral rites.
This holiday lasts for 3 days straight (Which is a bonus for those working their sweat off).
The main essence of the new year is to pay respect to ancestors and spend valuable time with family members. People look forward to this time as it involves endless chatting, eating, sharing experience and much more.

March 1st Movement Day (1 March)

March 1st movement day, also called Samil Jeol is to commemorate the independence movement in 1919. This happened after World War 1 as Korean were under the rule of Japan at the time.
The movement was started by Korean students who were studying in Japan by writing up documents proposing full independence from foreign rule for Korea.
Eventually, Japan granted Korea a lenient self-government from the protests.

Buddha's Birthday (30 April)

The birthday of Buddha is considered an annual holiday in South Korea. Although the date varies, for the Gregorian Calendar, it is always on the eighth day of the fourth month of that year.
The South Korean population encompasses almost 10 million people who are Buddhists.
So, it is not even a surprise that it is a public holiday in South Korea.
There is an indication which shows that Buddha's birthday is near in South Korea where
Sight of lantern festivals will be held across the nation. This event features citizens carrying paper lanterns that have been lit through the streets. On that day, people will visit the temples as well.

Children's Day (5 May)

It has been reserved that every 5 May Children's Day will be celebrated as a public holiday in South Korea. The purpose of the holiday is kind of a reflection of Korean family to children because the children are the future leaders of the nation.
Short history about Children's Day:
It was first introduced to promote the advancement of children in 1922 and the first celebration was in 1923.
Originally, the holiday was set on 1 May but was moved then to 5 May.
So, what do Koreans do during that day?
Usually people will attend special events in public places such as public parks, fairs and other locations. Children will receive presents from multiple individuals and play traditional games as well. During the day, the child mostly spends his/her time with parents either at home or outdoor.

Memorial Day (6 June)

6 June is a reserved day for Memorial Day in South Korea and one of the significant public holidays. South Korea designated this day to commemorate the battleground soldiers who gave their lives to Korea during the Korean War.
This includes the countries who sent troops to Korea which are USA, England, Australia, Netherlands, Canada, France, Togo, New Zealand, Philippines, Turkey, Thailand, South Africa, Greece, Belgium, Luxembourg, Ethiopian Empire and Colombia.
Every year since 1956, there will be rings of sirens for 1 minute at 10 a.m. nationwide and people will be giving their silent prayers for those who were killed in action during the war. It is usually held in Seoul National Cemetery with an orchestra to commemorate the deceased.

Liberation Day (15 August)

Every 15 August, South Korea celebrates Liberation Day to commemorate the victory of the Allies over Japan near the end of World War 2 in 1945. It is one of the earliest nations to be invaded and occupied by Japan which made it a significant victory to South Korea.
South Korea called it Gwangbokjeol which means "the light returned".
A special memorial ceremony is held every year during the day and Gwangbokjeol Song will be sung during the ceremony.
Chuseok (30 September – 2 October)

Chuseok or "Autumn Eve" in its English translation , is a harvest festival that lasts for three days straight. This holiday is based on Korean lunar calendar where in the Gregorian Calendar, it always comes around September.
Oh yes, it is also referred to as "Korean Thanksgiving" due to its timing in Autumn where harvest activities are being held.
Many South Koreans visit their home town of their ancestors for Chuseok to visit graves of their ancestors.
They also have a celebration meal of traditional foods like Songpyeon, rice cake, Korean pancakes and fresh fruits!

National Foundation Day (3 October)
Every 3rd October, South Korea celebrates Gaecheonjol or in English known as National Foundation Day in reminiscing the founding of the Korean Kingdom of Gojoseon during the ancient times in 2333 Before Century (BC).
Gojoseon was believed to be founded by one Dangun (Mythological first king of the Koreans), the son of a heavenly king and a bear that transformed itself into a woman.
It has become a national holiday since 1909 and set to 3rd October from 1949 onward.
[INSERT_ELEMENTOR id= 84682]

Hangeul Day (9 October)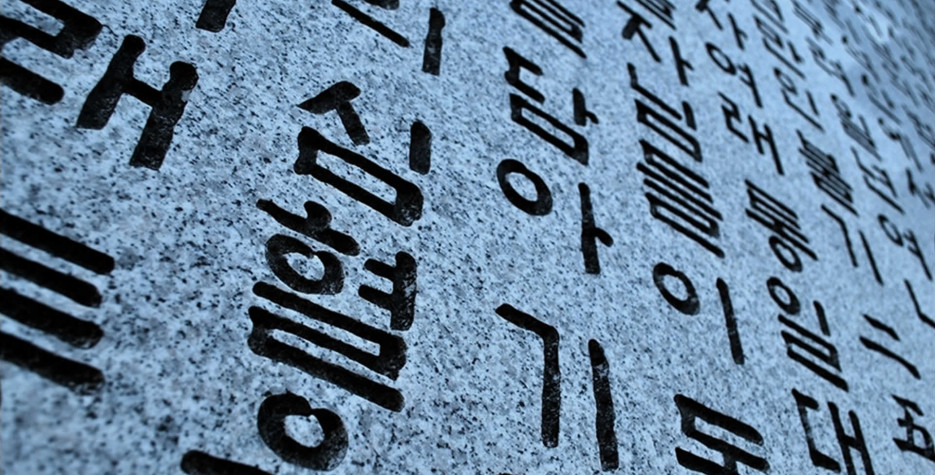 For those who are learning Korean, King Sejong's name must not be unfamiliar to you anymore. Hangeul Day or Korean Language Day is set every 9 October to commemorate the invention of Korean alphabet (Hangeul) in 1443 which was put into use in 1446.
Did you know that the purpose of the invention of Hangeul was to increase the literacy levels in Korea during the time. Previously they have been practicing Chinese characters (Hanja) which was complicated to learn for most people.
So this day is relevantly considered a patriotic holiday to appreciate the Korean language and the invention of its alphabet.

Christmas Day (25 December)

Christmas Day is a famous day which was celebrated by Western previously. But now, many Asian cultures have started to celebrate and are no exception to South Korea as well. In South Korea, the day itself is a public holiday because of the large Christian population across the nation.
Christmas Day isn't like Seollal or Chuseok as it's only a day where people have a holiday and have to go back to their own schedule by tomorrow.
On the day, Christmas lights will be lit up by Korean churches and many people will attend services on Christmas Day.
If you are looking for interesting places, shopping malls and city streets will be lit up for Christmas as well. So there's always an instagrammable spot for you!
[INSERT_ELEMENTOR id= 25585]