Did you know that there are a lot of non-spicy Korean foods available?


When you think of Korean food, one of the first things you think of are Kimchi or some delicious red bubbling stew in a clay pot.


As mouthwatering as they are, most Korean foods tend to be more on the spicier side but rest assured that there is quite a bit of option for people who prefer less spicy dishes.


1) Bugeoguk (북어국)

First up on our list is a delicious soup that is both warm and comforting.


Bugeoguk is a soup dish made from dried pollock (a type of fish) and radishes and it is amazing.


The soup also has eggs and sesame oil in them, making it fragrant as well as filling.


Did you know that Bugeoguk is also used as a great hangover cure in Korea?


Pack with flavour and nourishing properties, this is one dish that you mustn't miss.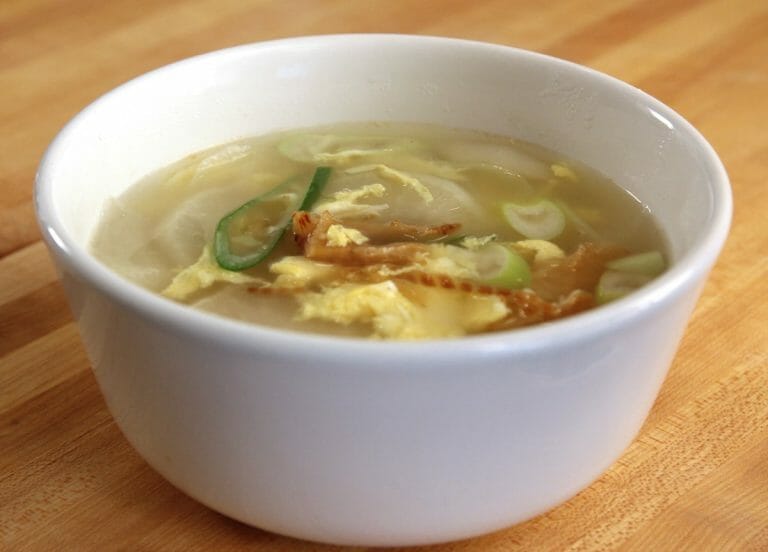 2) Seolleongtang (설렁탕)

Great on a cold evening, Seolleongtang is another dish that you can opt to order if you prefer something that's not spicy.


Seolleongtang is a mouthwatering ox bone soup has been simmered for hours making the meat fall off the bone tender and delicious.


The soup is generally served with some light noodles, sliced beef and spring onions to give it a more balanced flavour.


Do note that the restaurants usually do not add any salt or spices to the Seolleongtang so it's up to you to season it to your liking.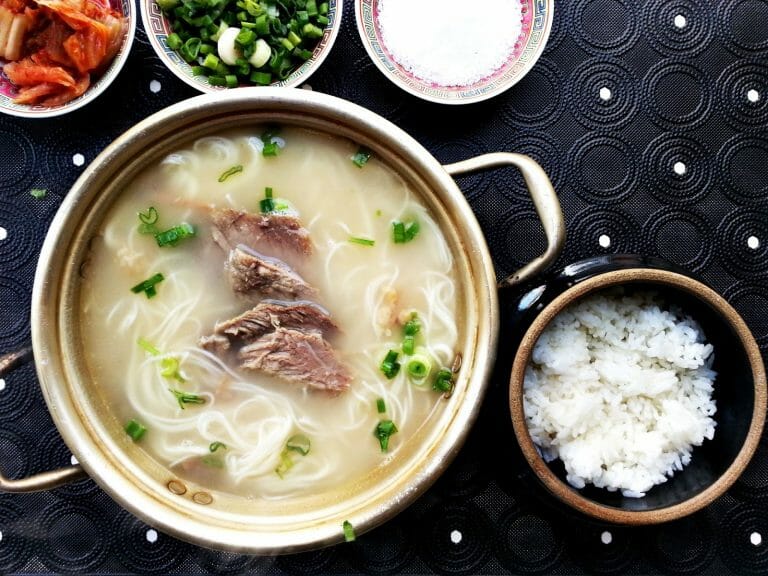 3) Kongnamul Guk Bap (콩나물국밥)

If comfort food is what you're looking for, well you're in luck!


Kongnamul Guk Bap is a great way to warm up on a chilly day.


The broth is light and flavourful without being overpowering.


Typically Kongnamul Guk Bap has fermented Kimchi as well as some chilli flakes.


However, if you feel that you're unable to handle the spiciness of Kimchi, you can always tell the waitstaff an maebge haejuseyo (안 맵게 해주세요) which basically means don't make it spicy.
4) Gopchang (곱창)

If you're unfamiliar of what Gopchan is, it's essentially grilled beef or pork intestine.


As exotic as it sounds, it's quite a usual dish in Korea and it is delicious.


Imagine the buttery burst of flavours sizzling on the hot grill.


Trust us when we say you will be hooked once you try it.


Generally, Gopchan is served with a range of vegetables and sauces.


Since you are able to choose the sauces and the condiments, it's safe to say that you'll be the one controlling the spice factor in this dish.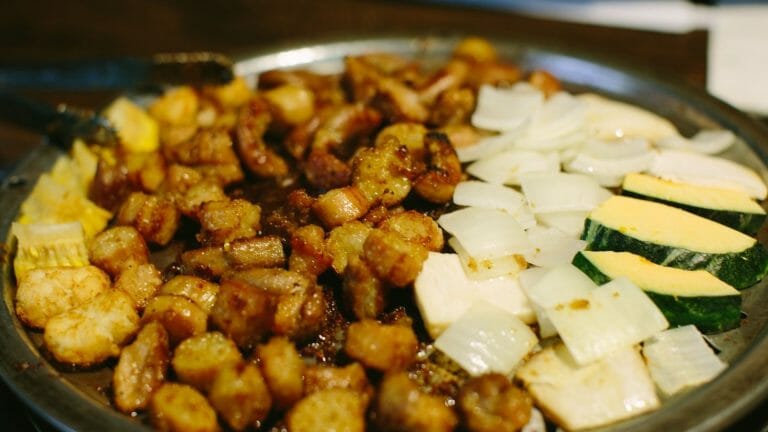 5) Jajangmyeon (자장면)

Imagine springy noodles covered by silky black sauce, vegetables and meat, that is essentially what Jajangmyeon is.


The black sauce in question is a thick deliciously salty black soybean paste called chunjang (춘장).


Packed with protein, carbs and your daily dose of veggies, this meal is a 1 bowl wonder.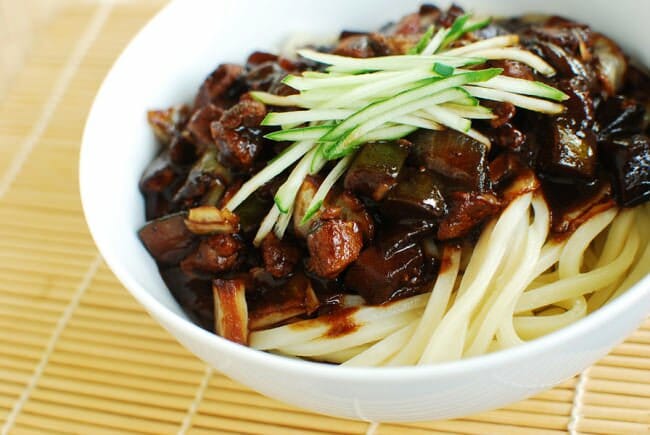 6) Kongguksu (콩국수)
Probably the most unique dish on our list is Kongguksu.


In essence, Kongguksu is a noodle dish with a cold soybean soup.


Before you scratch your head as this combination let us assure you that this dish is scrumptious.


Cool and refreshing, it is the ideal meal for any hot summer's day.


Most importantly, the Kongguksu doesn't have any meat in it as it's protein source is the soybean broth making it a perfect dish for vegetarians and vegans too.
7) Jjimdak (찜닭)

Another noodle dish that will blow your mind is Jjimdak.


A savoury chicken sauce with hints of sweet and salty flavours coating the ever popular Korean glass noodles makes this dish a real crowd pleaser.


Packed with crunchy vegetables, tender chicken chunks and springy noodles, Jjimdak will keep you wanting more after each bite.


Note that you are able to control the spiciness of this dish ranging from not spicy to knock your socks off, tear-inducing heat so remember to choose wisely!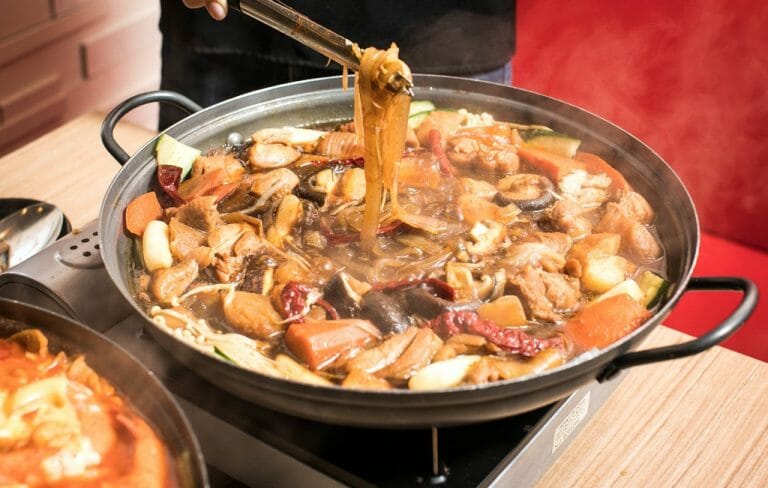 These are some non-spicy Korean food option that we hope you'll enjoy.


What are other non-spicy Korean dishes that you like?


Let us know in the comment section below!


Looking for a great place to berbuka puasa?


Take a look at out our blog to know 6 Great Halal Korean Restaurants In Malaysia.