Seoul is the city of love for a reason: there are numerous destinations that are perfect for fun and romantic dates.

Here's 5 romantic Date Ideas for Valentine's Day if you're staying in Seoul with your significant other during the celebration of love!
1. Lock your Love at the N Seoul Tower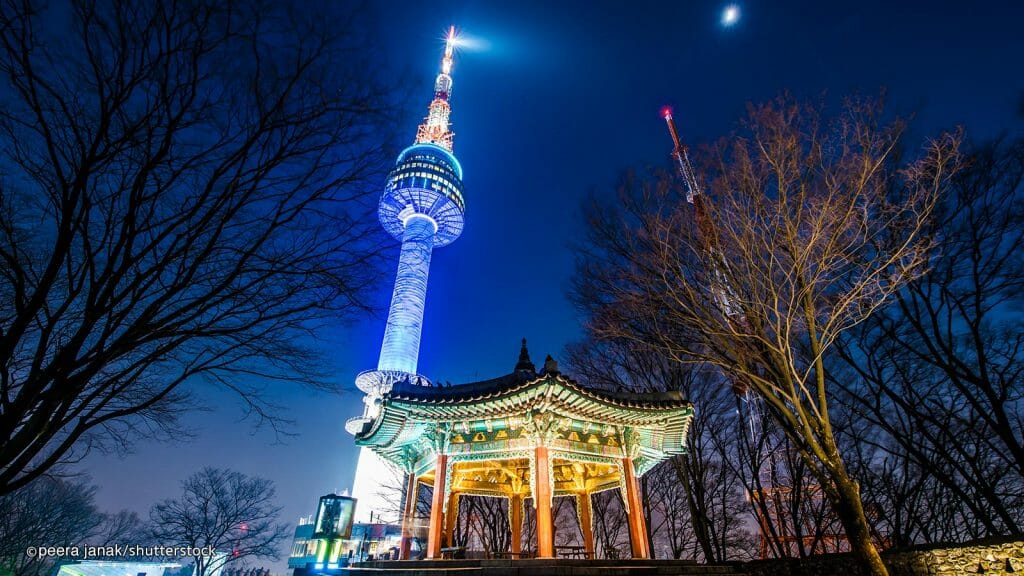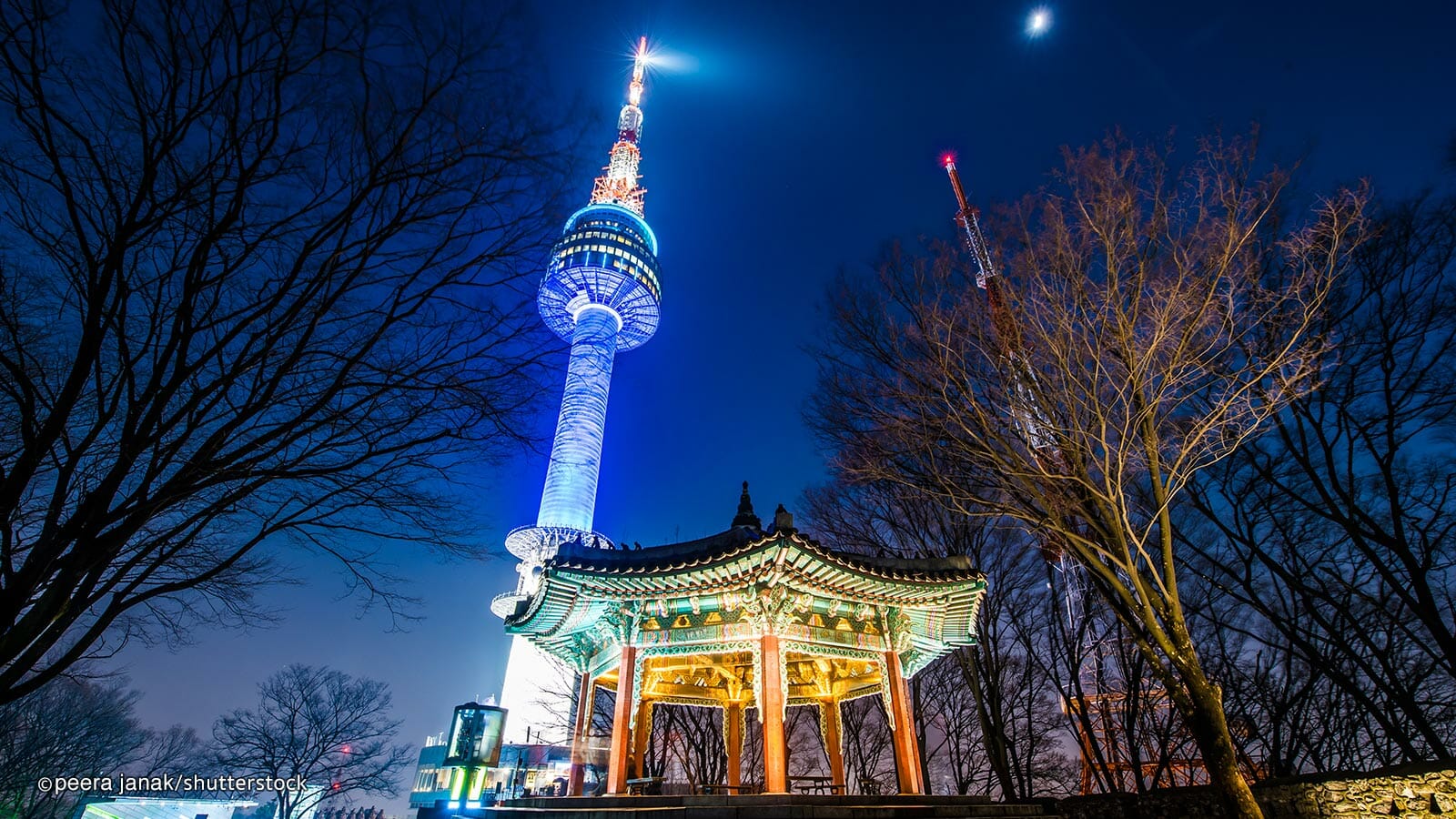 Located in Namsam, N Seoul Tower is one of the most iconic destinations in Seoul, be it among the locals or tourists. And if you're an avid K-drama fan, you'd probably already know that many K-dramas were also filmed here.

A restaurant with a beautiful rooftop view is always a bonus, so bring your date to a restaurant and indulge in a luxury meal.

After dinner you can enjoy a breathtaking night view of Seoul city from the observatory. Also, one thing not to miss when you get to the top of the tower: seal a promise of love and devotion at the Locks of Love Fence!
[INSERT_ELEMENTOR id= 84682]
2. Catch a movie at Tempur Cinema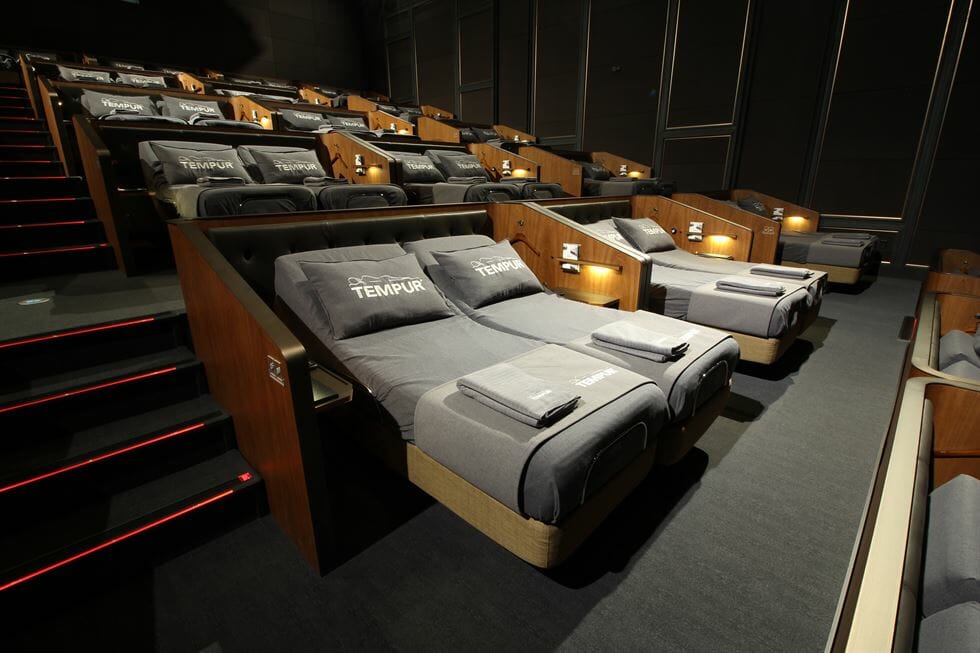 Going to the cinema for a movie during Valentine's Day may sound mundane, which is why you should indulge in a luxury movie experience at CGV's Tempur Cinema!

It's the world's first theatre with reclining beds and full concierge service, including blankets, phone chargers as well as hangers. And, the beds are made of pressure-absorbing material developed by NASA during the '70's!

Besides watching a movie in cozy theatre with world-class beds, you can also enjoy fine dining that offers a variety of French and Italian cuisine. There's also a cafe including bakery items and desserts.
3. Enjoy some fun at Lotte World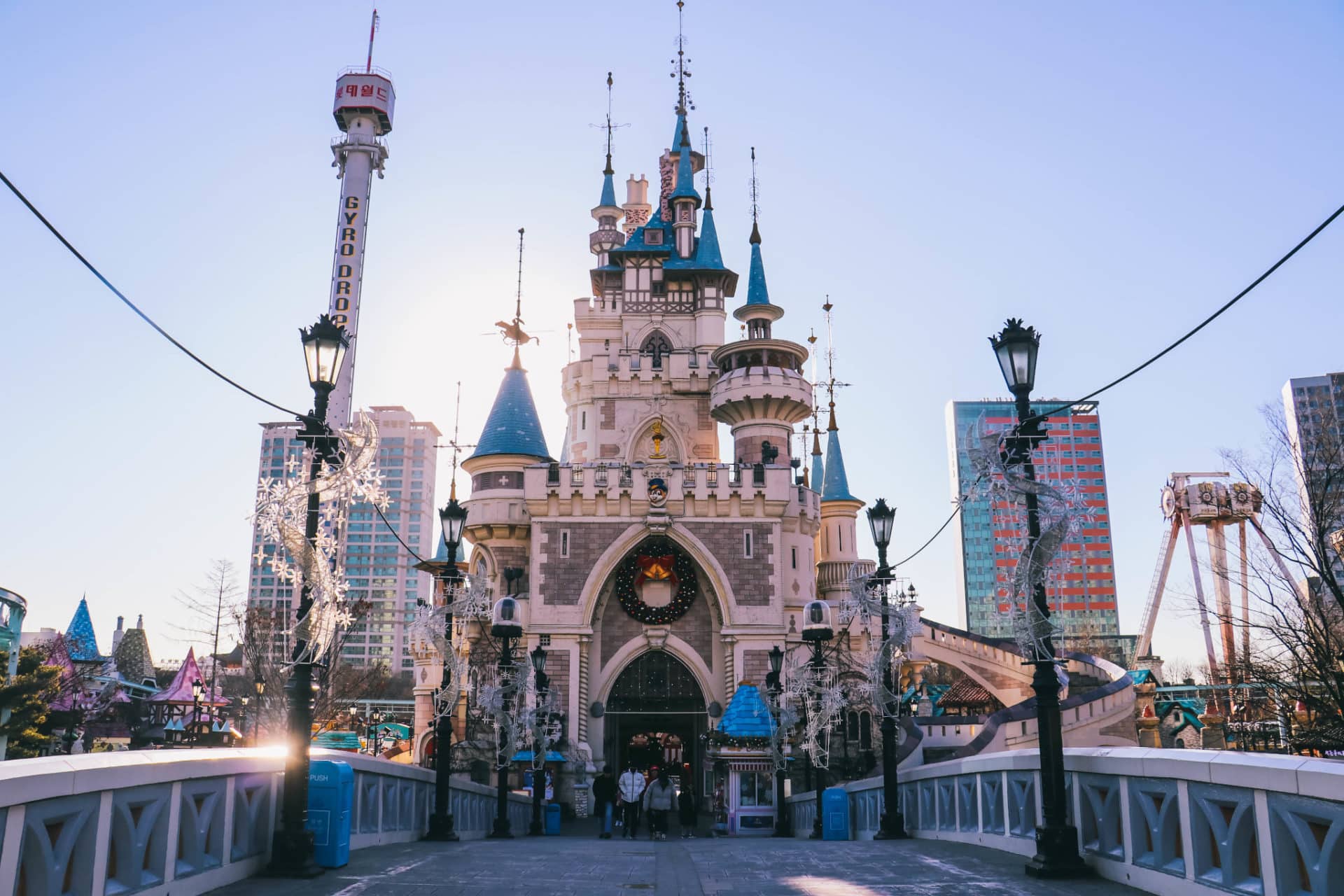 You can never go wrong with having some fun at one of the best amusement parks in Seoul.

With a wide range of activities offered, you can go on some of the exciting rides at the park and take cute pictures with great scenic views. You can also enjoy ice skating with your partner at the indoor skating rink.

Also, be sure to go on a romantic hot air balloon tour and challenge yourself to go on some of the scariest rides such as the Gyro Swing, Viking, Atlantis, and the French Revolution!

If amusement rides are not your thing, you can enjoy a leisure tour while learning some Korean culture at the Folk Museum showcasing 5,000 years of Korean history.
4. Have a Romantic Date at the Hangang River Park
This large recreational area is situated in the central part of Seoul, including Yeouido and Banpo river park.

There are various activities to keep you occupied for the perfect romantic date for Valentine's Day in Seoul!

During daytime, you can enjoy a leisure bike ride with your partner along the Han River with breathtaking views at Yeouido Hangang Park.

What's a romantic date at the Hangang River Park without a picnic at night? This would be the perfect time to enjoy the night view of the Han River over food. With the numerous street vendors located around the area, you can conveniently buy food without walking a distance.

After dinner, you can relax and cuddle up or take a romantic stroll in the breezy weather!
5. Shopping at Hongdae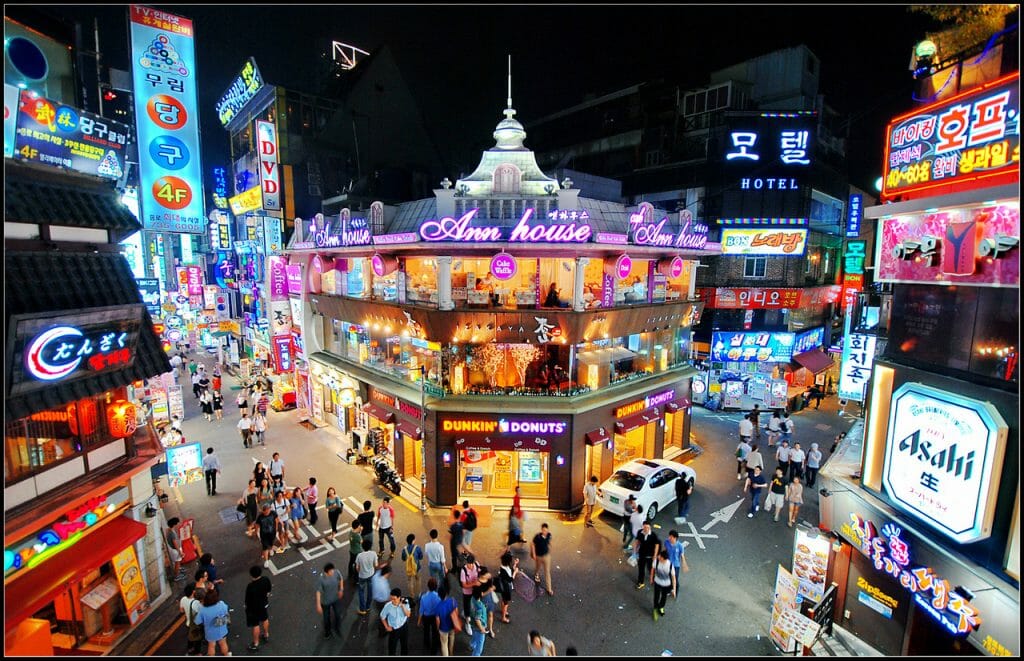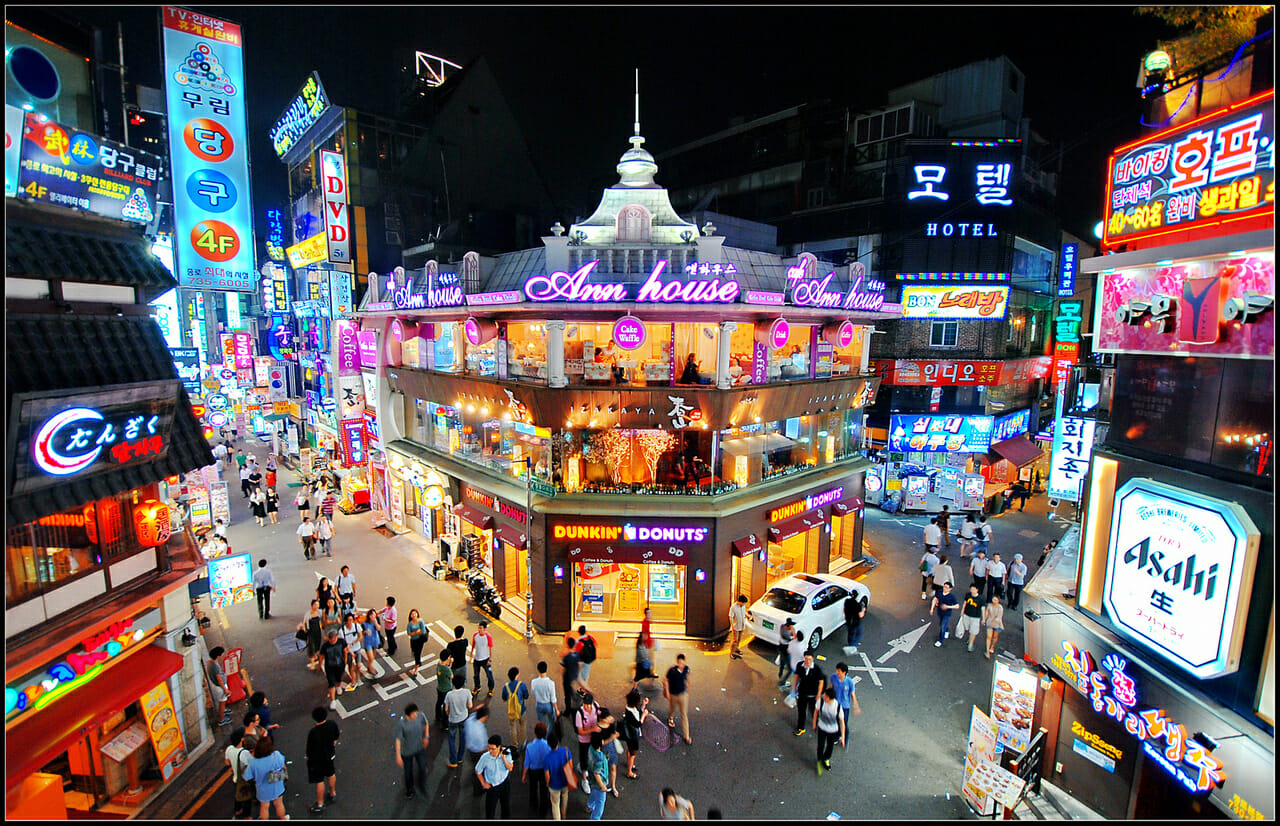 You would think that it's rather boring and lame to have a date at the shopping mall during Valentine's Day, but Korea actually has numerous happening shopping destinations that are suitable for couples.

Located beside an arts university, Hongdae is a popular hang out location for local youths, with unique cafes, cosy galleries, fashion and beauty stores, clubs, art markets as well as gourmet eateries. It's best if you visit in the evening or at night since it's more happening during this time.

The best thing about shopping streets is that you get to eat while shopping along the streets, because there's a variety of street food as well as restaurants around the area.

You'll also get to see talented talented youngsters perform K-POP dance and singing along the streets of Hongdae.

Also, read TOP 20 Unique New Cafes to Try in Korea (2020) if you're thinking of chilling over a coffee date with your partners.

After reading this, what date ideas are you most excited to try? Also, If you have any other ideas for romantic dates feel free to let us know by leaving a comment!