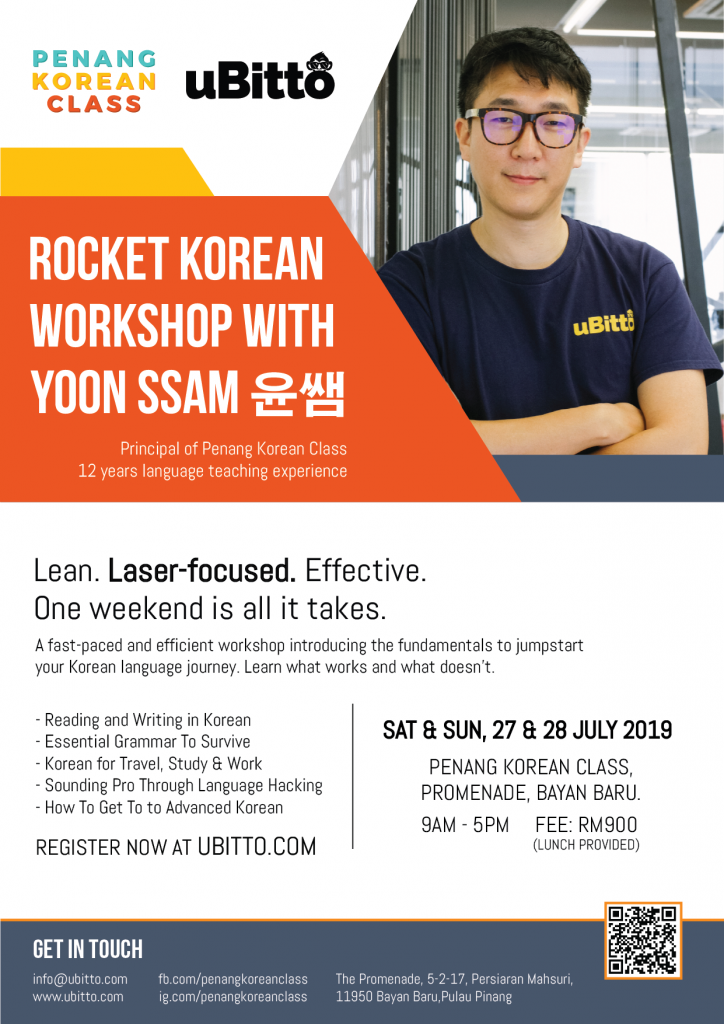 This is one of my most highly requested workshops and guess what? HERE IT IS. Spend a weekend with me on a fun, fast-paced and practical journey where I will introduce you to the fundamentals to jumpstart your Korean language learning.
You should join:
✔️ If you have zero knowledge in Korean language
✔️ If you have always wanted to learn Korean but do not have the time to commit on a weekly basis
✔️ If you need to learn Korean fast due to work or study commitments
✔️ If you have the determination to master the language FAST!
✔️ If you need guidance on your journey of self-studying Korean language.
✔️ If you have studied Korean long time ago but needed a quick refreshment.
The workshop includes:
⭐️ Reading and Writing in Korean
⭐️ Essential Grammar To Survive
⭐️ Sounding Pro Through Language Hacking
⭐️ Step Up to Advanced Korean and more..
Looking forward to seeing you guys.
Visit here to read more on what this workshop is all about > https://ubitto.com/rocket-korean-workshop/