There are many upcoming K-dramas this year but which one do you choose to watch? Take a look at the 7 upcoming K-dramas that we look forward to
1) My Absolute Boyfriend (15 May 2019)


Native title: 절대 그이
First on our list is My Absolute Boyfriend which aired on the 15th May 2019.


The series revolves around Dan Dan, a special effects make-up artist that unexpectedly falls in love with Yeong Goo, a humanoid robot that is programmed to be a perfect boyfriend.


The series gets more interesting when Yeong Goo starts developing human emotions but by then the pair is caught in a love triangle with Dan Dan's childhood friend Ma Wang Joon who is now a famous actor.


Filled with laughter, romance and it's own fair share of drama and conflict, My Absolute Boyfriend is the ideal series for the romantic in you.


Directed by Jung Jung Hwa, the cast consist of Yeo Jin Goo who plays Yeong Goo, Bang Min Ah playing Uhm Dan Dan, Hong Jong Hyun plays as Ma Wan Joon, Ha Jae Soon who plays Yeo Woong, Wang Joon's manager and Cha Jung Won as Baek Kyu Ri, Dan Dan's friend.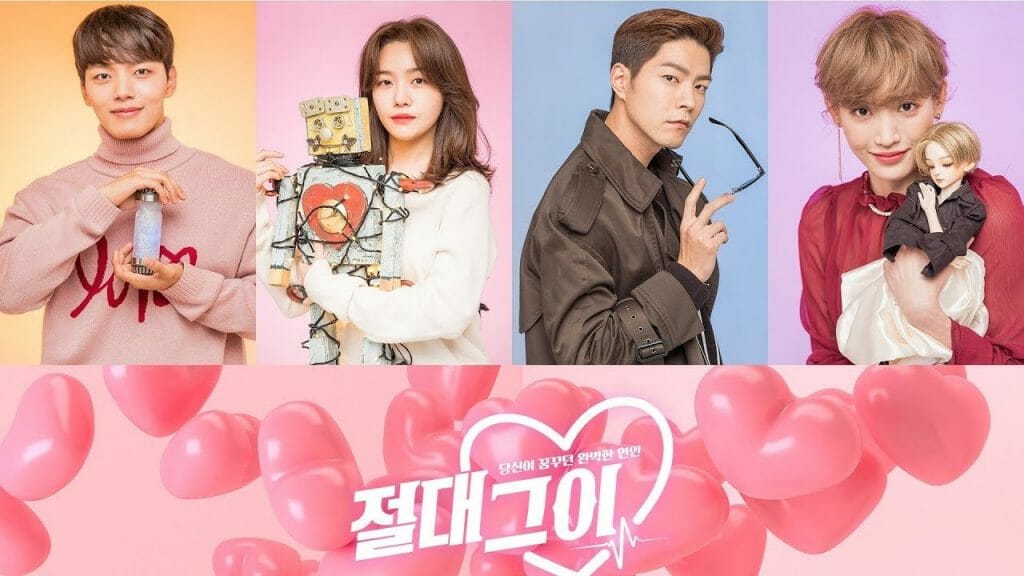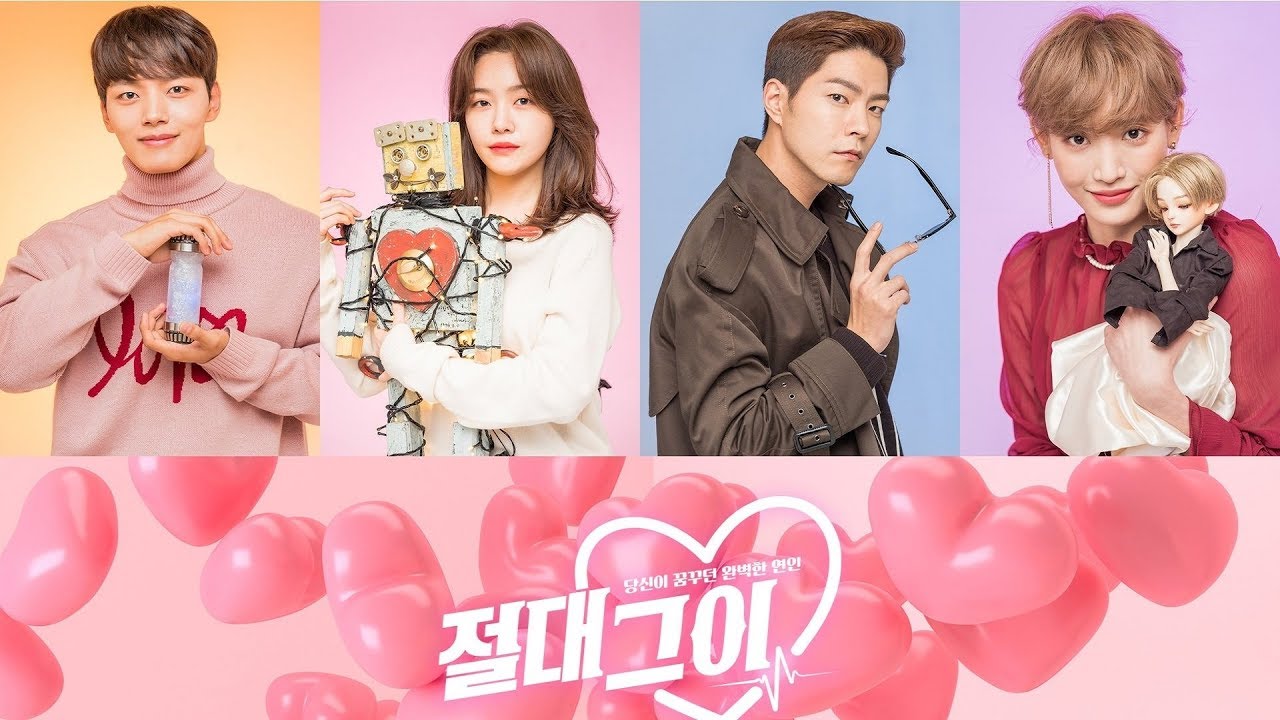 2) Angel's Last Mission: Love (22 May 2019)


Native title: 단, 하나의 사랑

Want a fairytale-like series instead?


We bet you'd be hooked on Angel's Last Mission.


As the title suggests, the story revolves around a troublemaking angle called Kim Dan and a young ballerina Yeon Seo.


Dan is sent to earth on a mission to find true love for Yeon Seo but Dan soon realises that she doesn't believe in love at all.


What's an optimistic angle to do in this situation?


Find out what happens next by tuning in to the series.


With actors like Kim Myung Soo playing Kim Dan, Shin Hye Sun as Lee Yee Yeon Seo, Lee Dong Gun acting as Ji Kang Woo and Kim Bo Mi playing Geum Ni Na, director Lee Jung Sub has chosen a young and vibrant cast to feature this romance and fantasy series.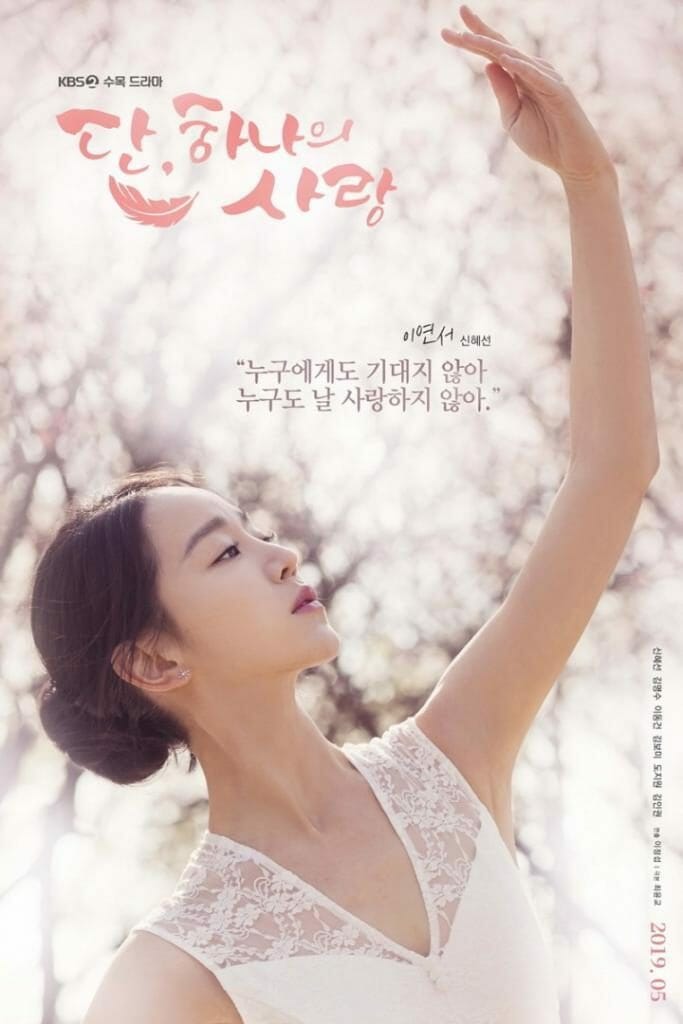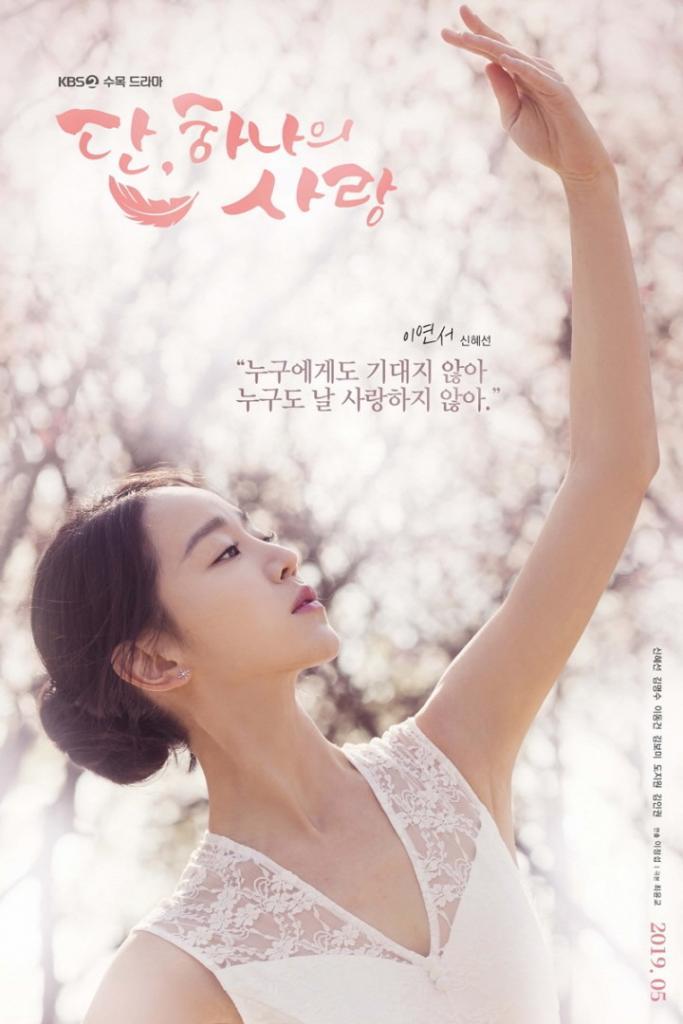 3) The Wind Blows (27 May 2019)


Native title: 바람이 분다

If you are looking for a series that is touching and will get you entranced then The Wind Blows is it!


The story revolves around the lives of Do Dae Cheol and Lee Soo Jin.


The couple is separated when Dae Cheol realises that he has Alzheimer and applies for a divorce.


Wanting to have children in the future, Soo Jin agrees to sign the papers.


The story starts 6 years later when the couple are reunited again.


Learn what happens next by tuning into the series.


Jam-packed with a talented cast, directed Jung Jung Hwa offers a great entertainment that is filled with melodrama and romance.


The cast includes Kan Woo Sung who plays Do Dae Cheol, Kim Ha Neul as Lee Soo Jin and Kim Sng Chul as Brian Jeong.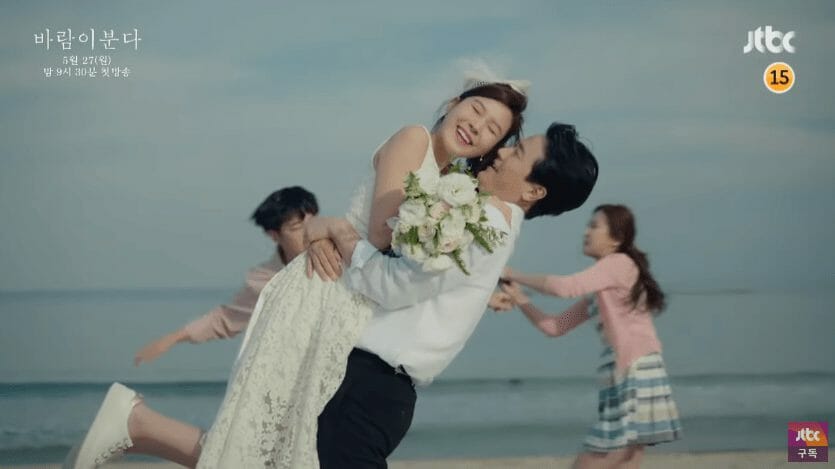 4) The President's Aide (31 May 2019)


Native title: 보좌관
Looking for something interesting and engaging?


Well, you're in luck!


The Presiden's Aide is a thrilling new series that will get you hooked!


The series is about Jang Tae Joo, a detective who decides to gain more power by working for the National Assembly.


With excellent intuition and cold-blooded decisiveness, Tae Joo becomes the chief aide to a 4-time lawmaker but he has other plans and higher ambitions.


Meanwhile Kang Sun Young, an ambitious lawyer and current affairs TV program host becomes the proportional representative lawmaker.


This exciting series that is packed with drama and politics will keep you on the edge of the seat all the time.


Director Kwak Jung Hwan chooses a power-packed cast that includes Lee Jung Jae who plays Jang Tae Joon, Shin Min Ah as Kang Sun Yeong, Lee Elliya playing Yoon Hye Won and Kim Dong Jun who plays Han Do Kyung.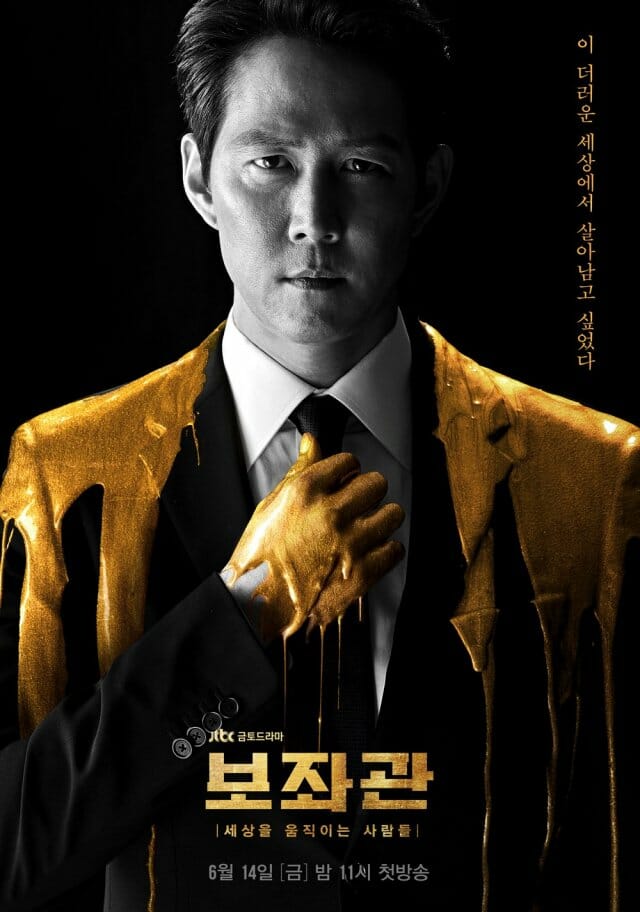 5) Doctor Room (July 2019)


Native title: 닥터룸
Doctor Room is a refreshing take on a conventional doctor series.


This medical drama revolves around a particular group of doctors who are specialised in pain management.


Cha Yo Han is a genius anesthesiologist, who is also the youngest professor at his medical school. Kang Si Young is a legendary anesthesiologist.


Together they search for the cause of their patients' mysterious pain almost like a detective hunting down the criminals in a thrilling chase.


This fun and electrifying series is directed by Jo Soo Won.


The cast members include Ji Sung who plays Cha Yo Han, Lee Se Young as Kang Shi Yeong, Lee Kyu Hyung acting as Son Suk Ki.


Be prepared to be blown away by this medical drama airing on July 2019.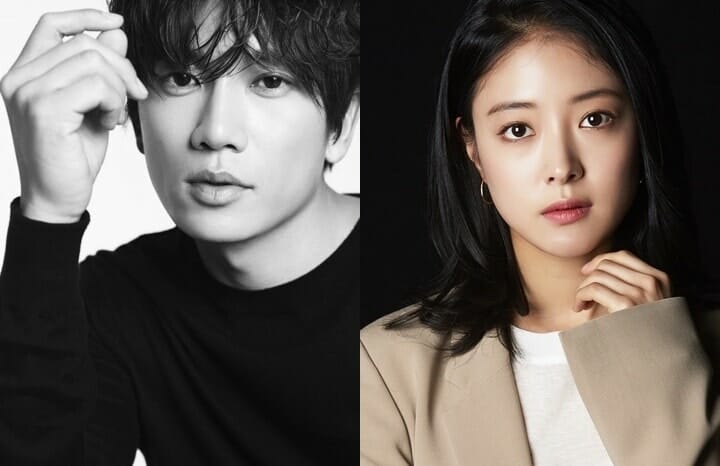 6) Melo Suits Me (July 2019)


Native title: 멜로가 체질
Melo Suits Me is a series revolving 3 best friends Im Jin Joo, Lee Eun Jung, and Hwang Han Joo who are in their 30s.


Hwang Han Joo struggles to keep a balance between being head of marketing for a drama production company and being a single mother raising her kid.


Jin Joo, on the other hand, is a drama writer who constantly gets on an emotional roller coaster.


Finally, Lee Eun Jung is a documentary director who runs her own production company.


The story takes us on a journey into these women's lives and gives up a glimpse of each trouble and how they overcome them.


Filled with friendship, comedy and romance, Melo Suits Me is a delightful series reflecting life in all it's ups and downs.
Directed by Yoo Je Won, Melo Suits Me features Chun Woo Hee as Im Jin Joo, Ahn Jae Hong as Son Beom Soo, Jeon Yeo Bin as Lee Eun Jung.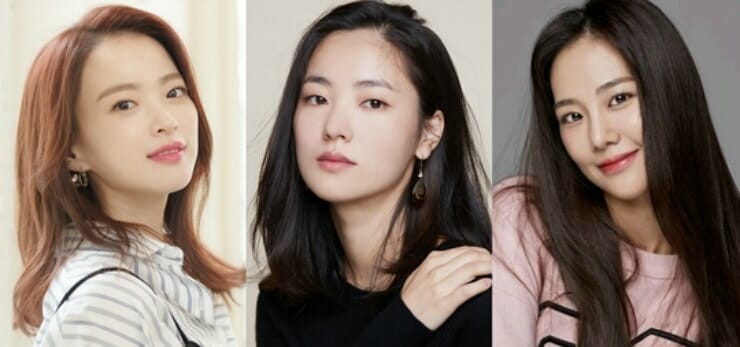 7) Let Me Hear Your Song (August 2019)


Native title: 너의 노래를 들려줘
A light-hearted comedy with an underlying mystery to it, Let Me Hear Your Song will make charm you with its music and romantic storyline.


Hong Yi Young is a timpanist who suffers from memory loss from her past incident.


Jang Yoon is a pianist in an orchestra and helps Yi Young with her insomnia by calling her every night.


He slowly discovers about a murder that took place years ago but is not sure how it's related to Yi Young.


Find out more about Yi Young and Jang Yoon this coming August.


The director of this series is Lee Jung Mi and he has chosen an amazing cast for the series.


Actress Kim Se Jung plays as Hong Yi Young while Yeon Woo Jin plays as Jang Yoon and Park Ji Yeon as Ha Eun Joo.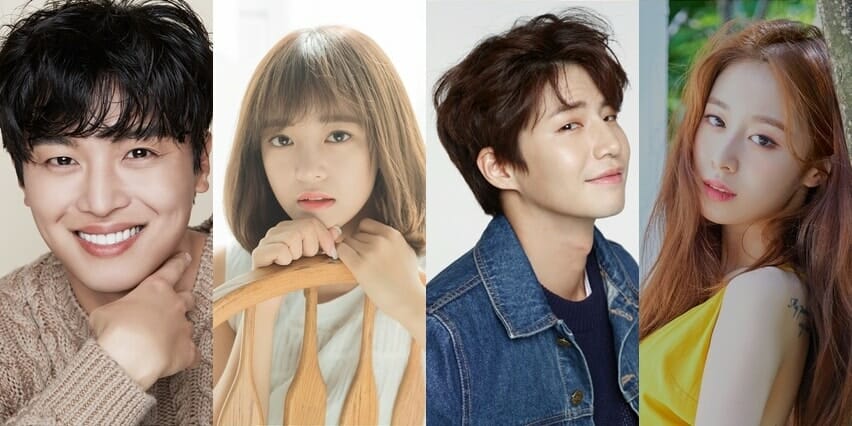 Here are all our suggestions for the upcoming K-Dramas this year.


We hope you enjoy them all.
Bored of reading the subtitles and missing all the subtle hints of the script?


Why not learn the language and ditch the subtitles?


Find out more about learning Korean here.