We all know the feeling of studying in silence – accompanied with the ticking sound of your analog clock, papers shuffling and the sound of scribbling pen.. Boring isn't it.
Well, I'm not about to let that happen! At Penang Korean Class, I've always advocated fun in learning.
To make your self-study or assignment enjoyable , I have created a special Spotify playlist just for studying Korean.
The songs curated for this playlist has a chill vibes kind of concept and won't be distractive as we know studying a new language requires quite a bit of concentration and brainpower.
Some of your favourite songs might be in this playlist too! The aim for making this playlist is for you to not feel bored while studying and to inspire you further so that one day, you don't need to look up for the English lyrics to your favourite K-Pop songs.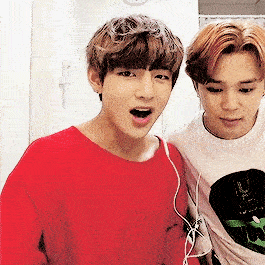 Sounds like a steal right? 😉
A couple of my favourite songs included in the playlist are :
Euphoria by BTS Jung Kook
I Just by Red Velvet
Lovedrunk by Epik High
I mean, sure, you could've just made your own playlist but hey, I saved you the hassle!
I hope you enjoy them as much as I like making them.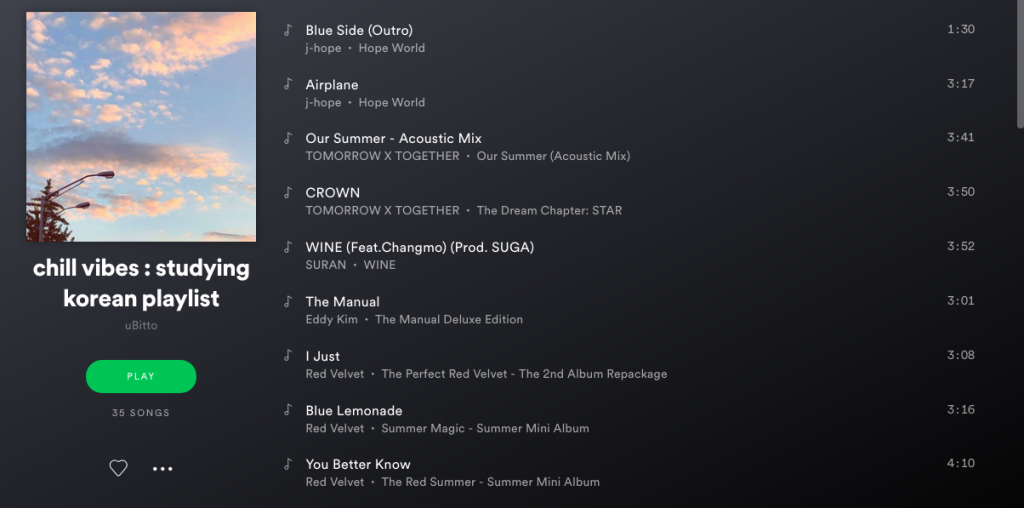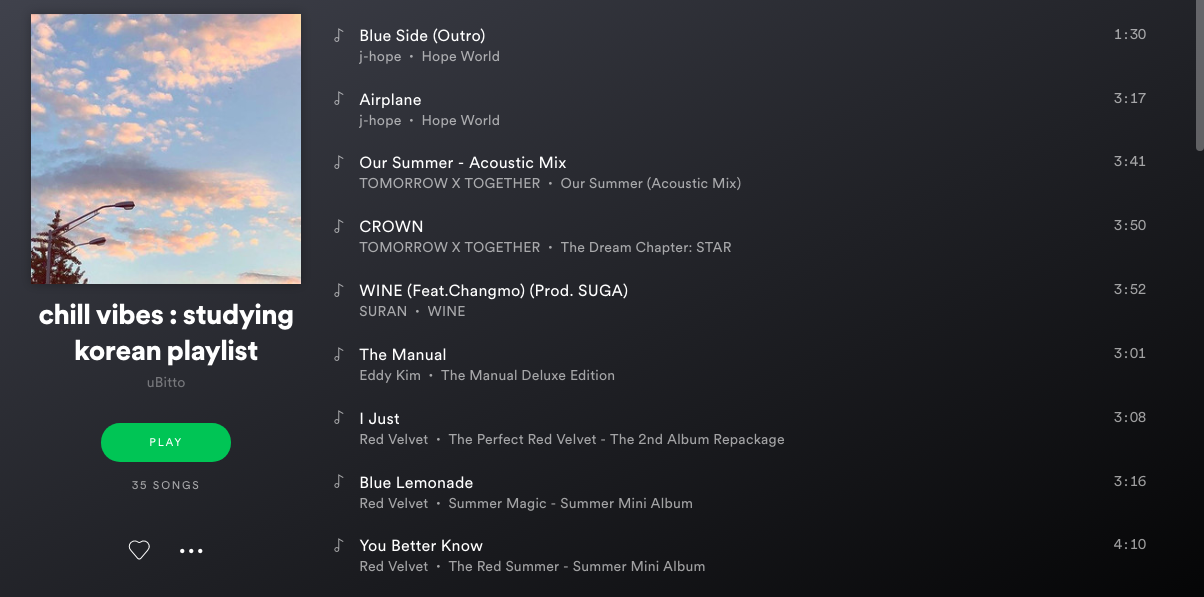 GET ACCESS TO STUDYING KOREAN PLAYLIST