Bye bye KyoChon indeed 🙁
Penangites started grieving the moment KyoChon announced on their official Facebook page that they're gonna close down.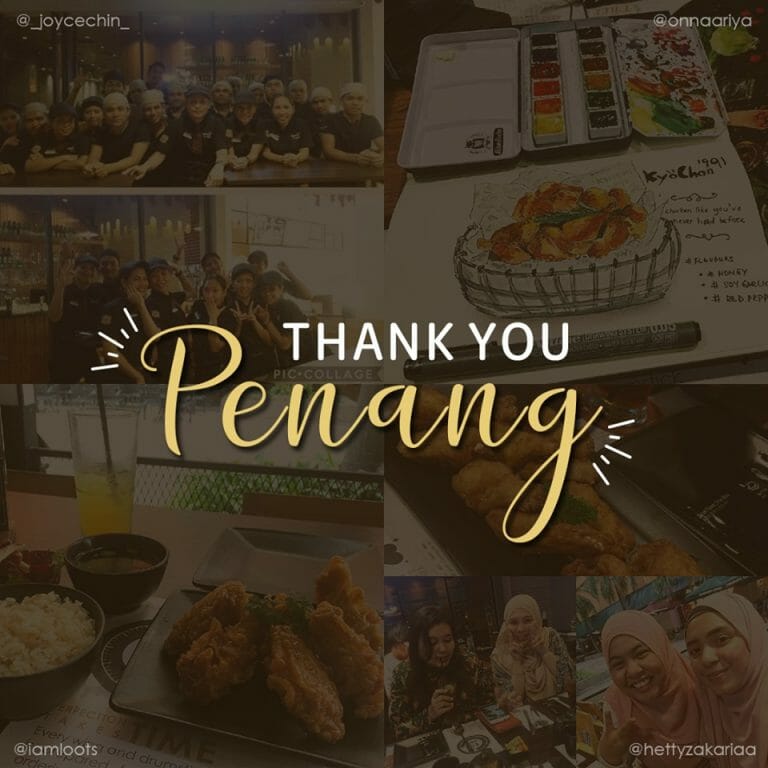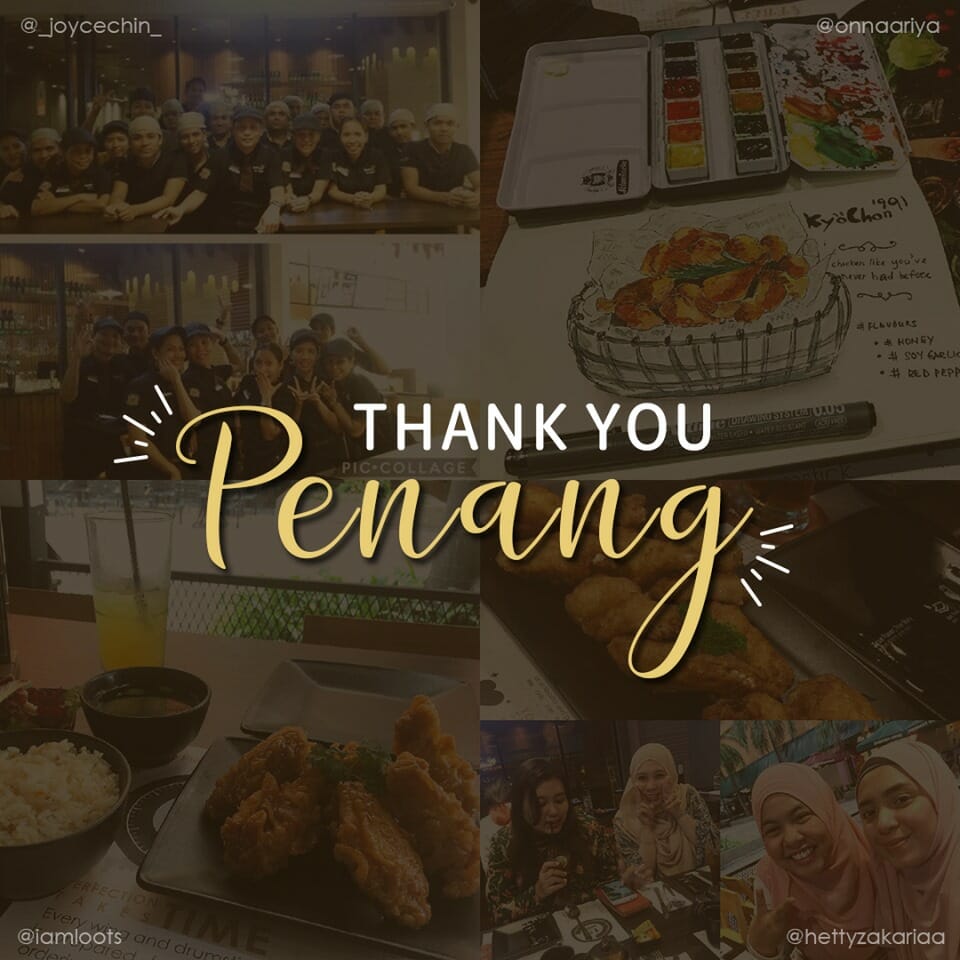 KyoChon originated from South Korea, the land famous for 치맥 (chimaeg, chicken and beer). Established in 1991, KyoChon is the nation's largest korean fried chicken restaurant.
With some restaurants operating in the United States, Philippines, Thailand and Indonesia; they will still be around in other states here in Malaysia. Just not in Penang (: *heart shatters*
Sadly their branch at G-Hotel, Penang is going to bid their farewell THIS Sunday itself on the 14th of July.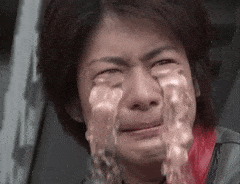 So, to properly say goodbye to one of the most delicious Korean Fried Chicken places ever….I filmed a mukbang, specially for this! What is better than finding an excuse to just eat more chicken??
Here's the video! We really had fun filming this and make sure to watch it while eating some delicious KyoChon too. I highly recommend it! 😉
Also, here are some of everyone's favourite fried chicken flavours that KyoChon has to offer :
KyoChon's Honey Glazed Crispy Fried Chicken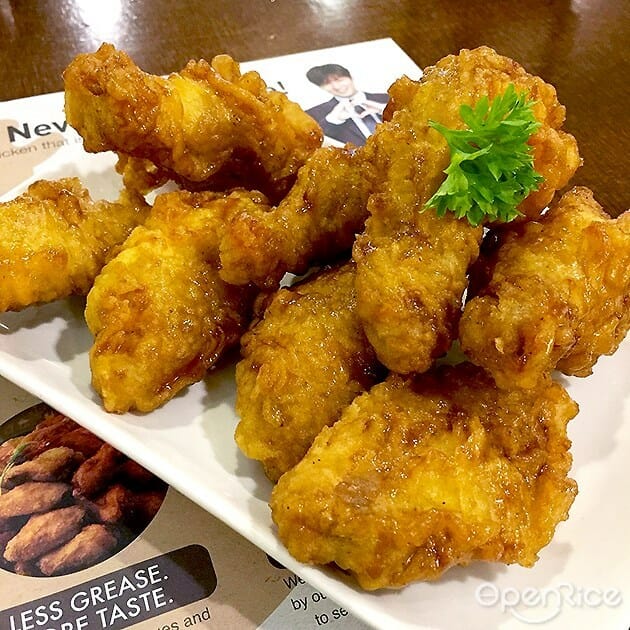 Just the name itself already sounds so mouthwatering!
KyoChon's Spicy 양념 (Yangnyeom) Fried Chicken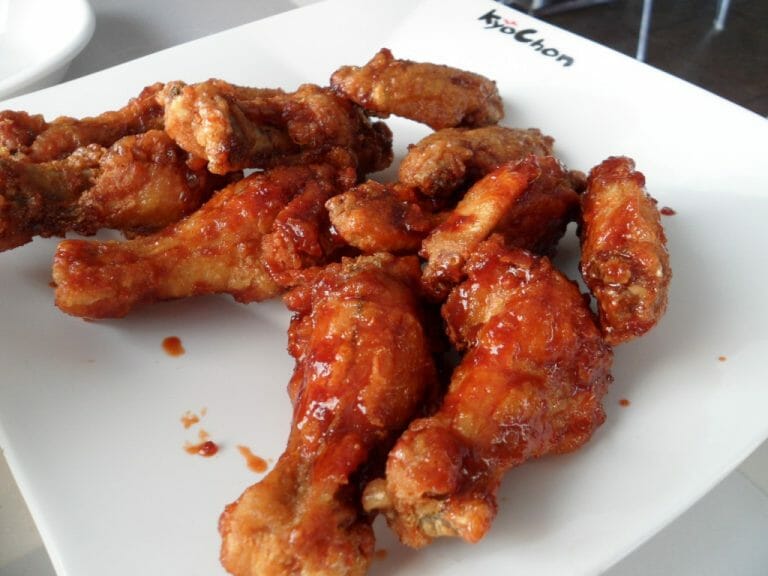 KyoChon's Soy Garlic Fried Chicken
The reason for this sudden announcement is yet to be confirmed by KyoChon, but all of us here in Penang will still be hoping that maybe just one day..maybe in 5 or 10 years KyoChon will decide to re-open again!
So, let's all keep our fingers crossed and may the best of the best happen when the time is right!
Also, ever wanted to know how to order your entire meal in Korean with confidence at a Korean restaurant? Without chickening out and jumping back to English?
Well….I have a solution!
Penang Korean Class is having a Rocket Korean Workshop on the 27th-28th of July,2019. The purpose of this workshop is to help you speak the Korean language with confidence; whether you know the basics or even if you don't!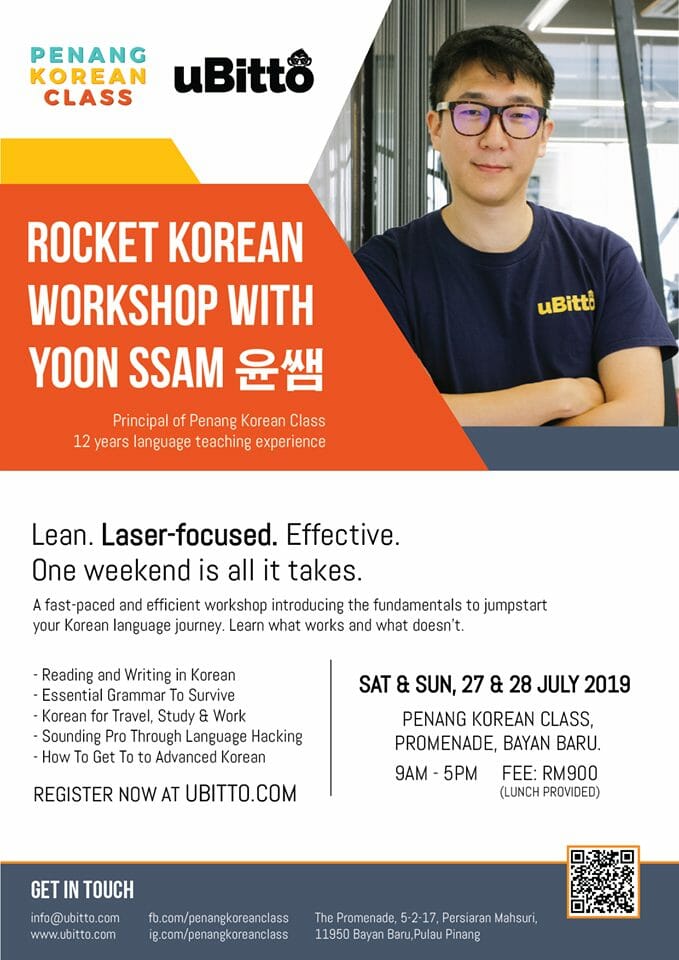 All in all, our goal here at Penang Korean Class is to help you to battle conversational anxiety and just speak, speak, ask questions and well…speak. In Korean. Without feeling shy, without feeling insecure and definitely without feeling not confident!
I mean, why should you feel that way? That's the whole point of making mistakes anyway. You learn and grow each day. You improve yourself. And we want to help.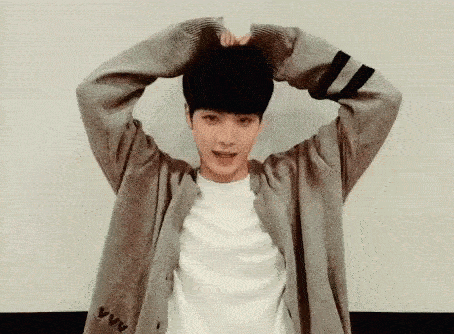 Remember, it doesn't matter if you don't know anything about the language and have no clue where to start because that's why we're here.
The only thing that matters is that you are starting. You're one step closer to getting somewhere. So don't stop yourself and follow your gut!
This workshop is on a weekend so free up your schedule and we really hope to see you there 😀