Korean convenience stores are still continuing on making themselves widely known to everyone from all across the globe! Why would they not? With a wide range of your favourite, affordable Korean food and snacks, it's hard to say no!
From watching your top K-Dramas, convenience store scenes are no longer a foreign sight! Most youngsters even prefer going on dates at the nearest store because most stores now have tables and chairs for people to sit at and enjoy a hot, reasonable priced meal!
That, and convenience store dates are more simple and cuter :3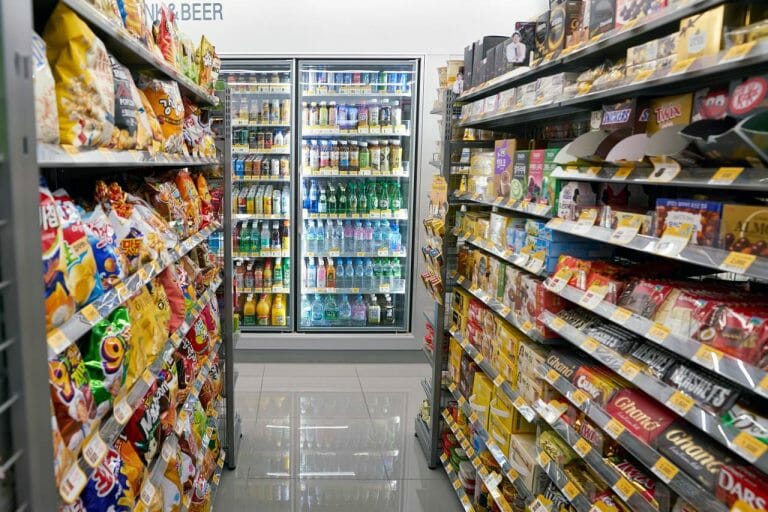 You'd be surprised that there's so much new food to choose and explore from! Having a lot of food choices is not only suitable for dates but also if you're on the rush, you can just grab and go!
Don't forget to pay of course 😉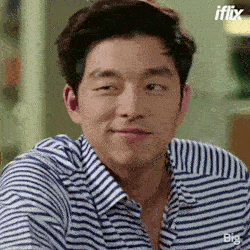 Honestly, if you go on a trip to Korea without getting a taste of actual convenience store cuisine (yes it deserves to be its own cuisine because the food is as amazing as the ones in foodcourts and restaurants; and cheaper obviously), have you even been to Korea?
Well, I have compiled some of my personal favourites! (which was tough, because everything is just so delicious!)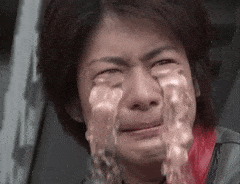 So, make sure to drop by the nearest store if you magically find yourselves back in Korea again!
For those who are planning a vacation to Korea, well I'd best let you know that this post will be extremely helpful! The best part is, you have A LOT of convenience stores to choose from in the land of Kimchi and Tteokbokki <3
In Korea, there are 7-Eleven, Ministop, Storyway, CU (formerly FamilyMart), GS25 and more!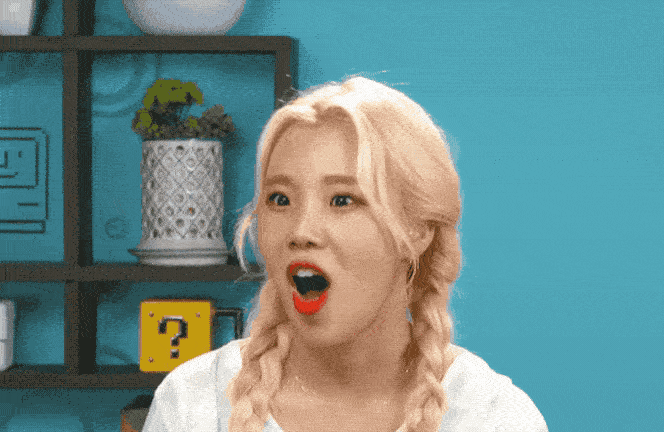 Now, let's get started on the some of the BEST snacks you can get at any of the convenience stores in Korea! I challenge you to not drool till the end of this post. Think you can do it?
1.
도시락 (doshirak) – Bento Boxes/Lunch Boxes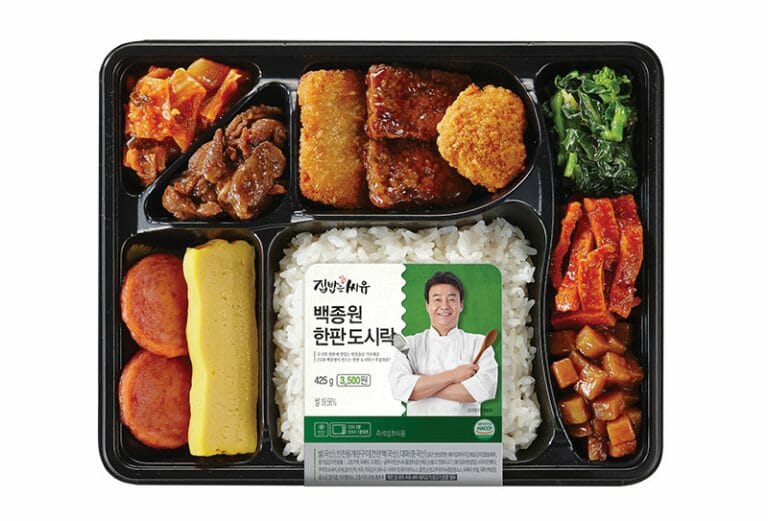 Yes. You can get these here. At a convenience store. You don't even need to go to some restaurant because trust me, the taste from this doshirak right here will probably taste a lot better.
These lunch boxes could be everything you need! They are cheap, convenient AND authentic Korean meals. The containers are stuffed with a whole variety of Korean food so you don't have to worry about not finding something that you'd like!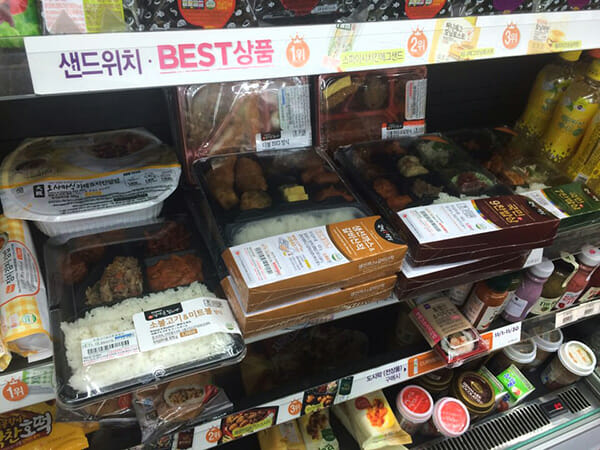 These usually come with rice cakes, rice and other side dishes like eggs, vegetables and fishcakes!
2.
핫 바 (hat ba) – Hot Bars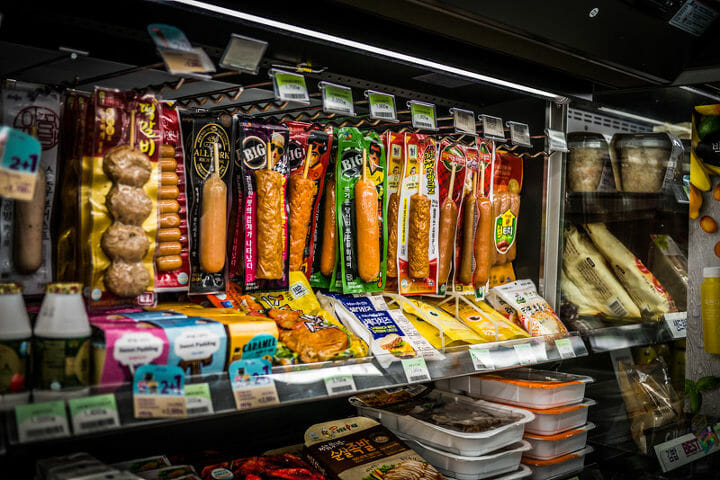 These sausages and other meat sticks are vacuum-packed, bursting with flavours like garlic, cheese and even spicy! They are called hot bars.
Feel free to pick a flavour of your choice and share them with your friends and family. Oh, don't forget to microwave these babies before eating if you're bringing them home!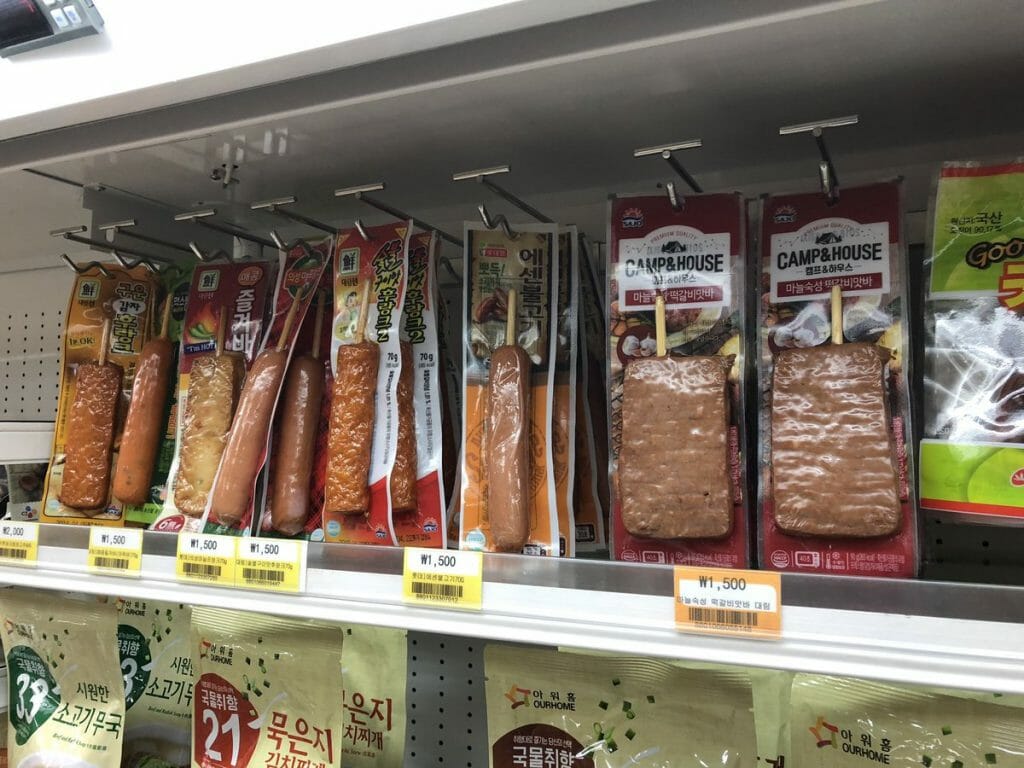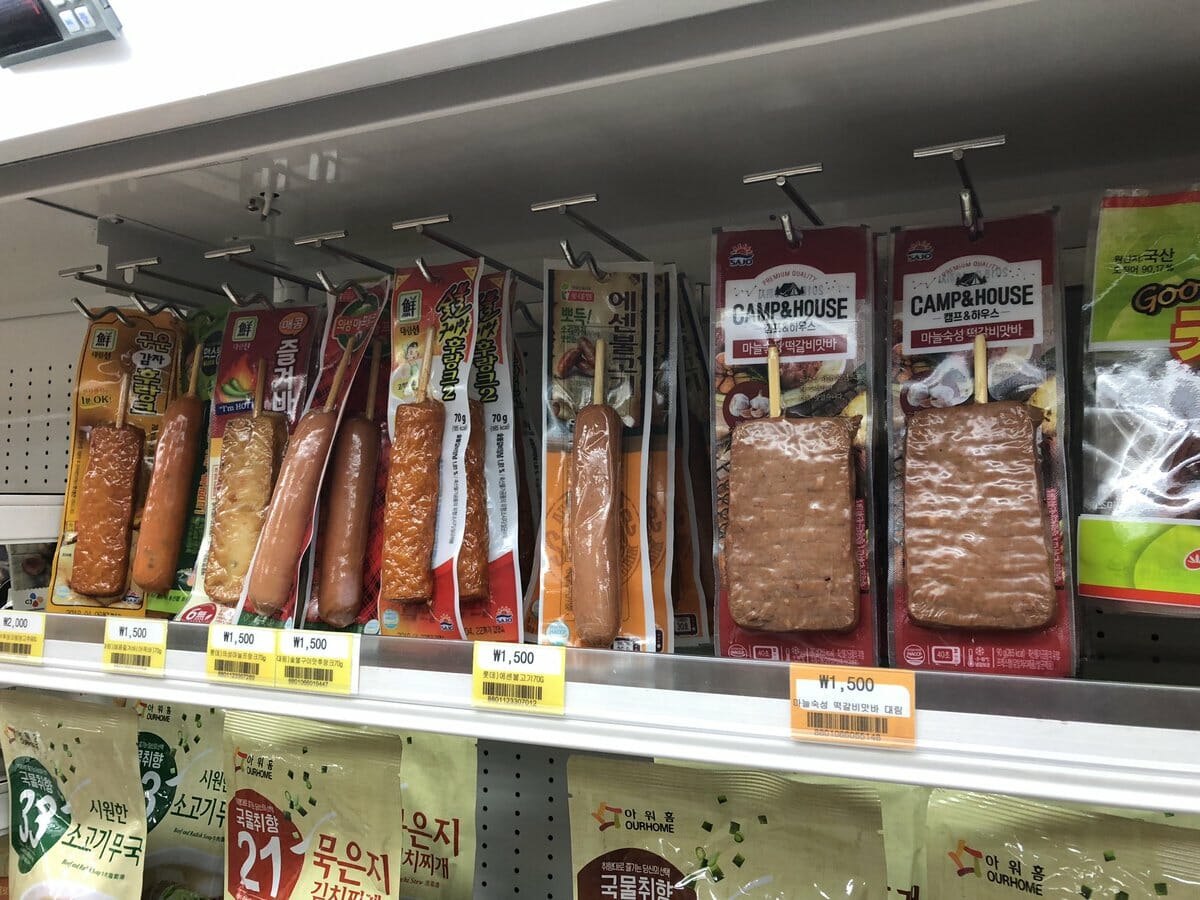 3.
바나나 우유 (banana ooyoo) – Banana Milk
This drink may or may not seem familiar to most of us. If you're a huge fan of K-Dramas, then you'd probably know what this is! Banana milk is the nation's favourite and loved especially by kids, teenagers, uni students and even adults!
This brand Binggrae (빙그래) has the right amount of sweetness in their milks and they have variety too. So, if you're not a fan of banana then fear not! They have chocolate, strawberry, melon and regular flavours too 😀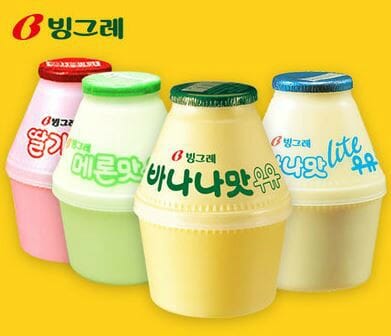 4.
소시지 (sosiji) – Peel Sausages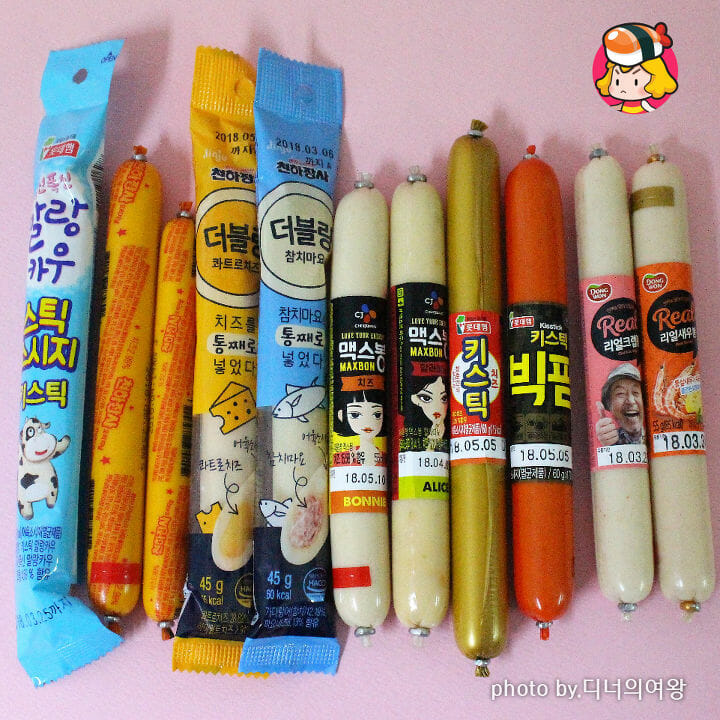 These packet sausages are a great for those who like fuss free snacks! Here's a fun hack : if eating just plain instant noodles for you is a bore then try slicing these up and adding them to your ramen.
Also, the difference between these and the hot bars is that these sausages can be eaten cold. So, you don't have to worry about heating them before eating!
5.
순백 우유 호빵 (soonbaek ooyoo hoppang) – Pure White Milk Steamed Buns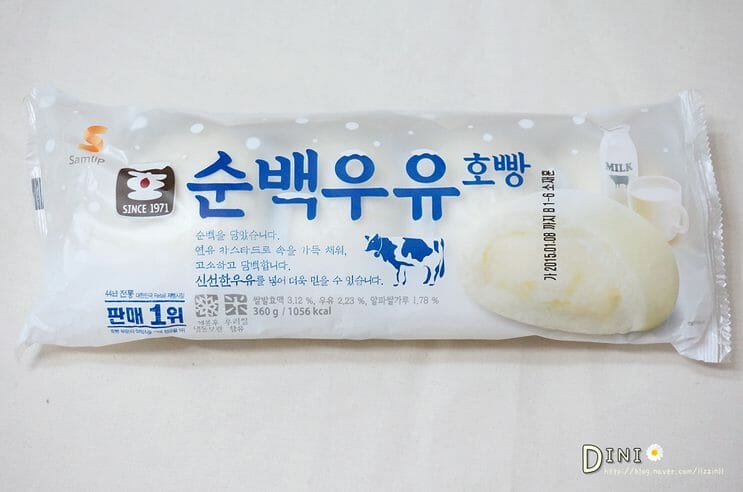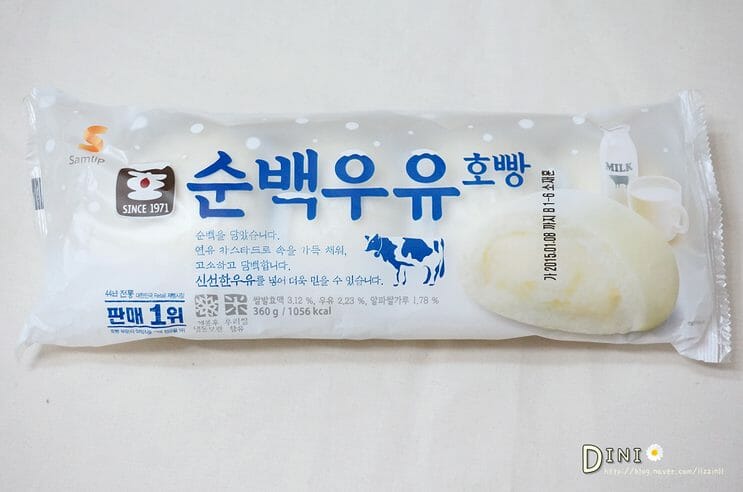 This is a perfect snack during the winter! Unlike most steamed buns in convenience stores which are usually of recipes with vegetables, meat, pizza or red bean this one lives up for its name.
With milk custard inside, soft and creamy. Heat up the bun for 30 seconds then prepare your taste buds for some delicious, oozing warm milk and the soft bun texture!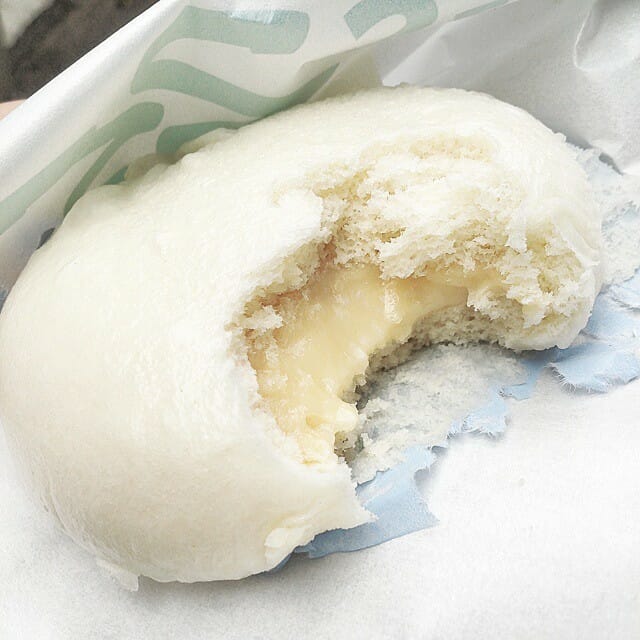 So, these are some of my personal favourites whenever I head back to Korea! Sadly, some of these snacks are not available here in Malaysia 🙁 But, I will continue to hope for the best!!! Hehehehe
Which of these have you already tried? Did you enjoy them? Or which of these do you really want to try and why?
Here's some additional good news for all of you! Want to experience delicious Korean food here in Malaysia with great prices? My team and I here at Penang Korean Class has got you covered!
We have a special membership card that allows all our learners to get amazing perks at the places we're partnered with such as Sue's Kitchen, HanSikGa and more :O