We believe in surrounding you with the finest Korean experience in and out of the classroom.

With perks curated with our learners in mind, we have collaborated with partners to offer benefits exclusively for Penang Korean Class learners only!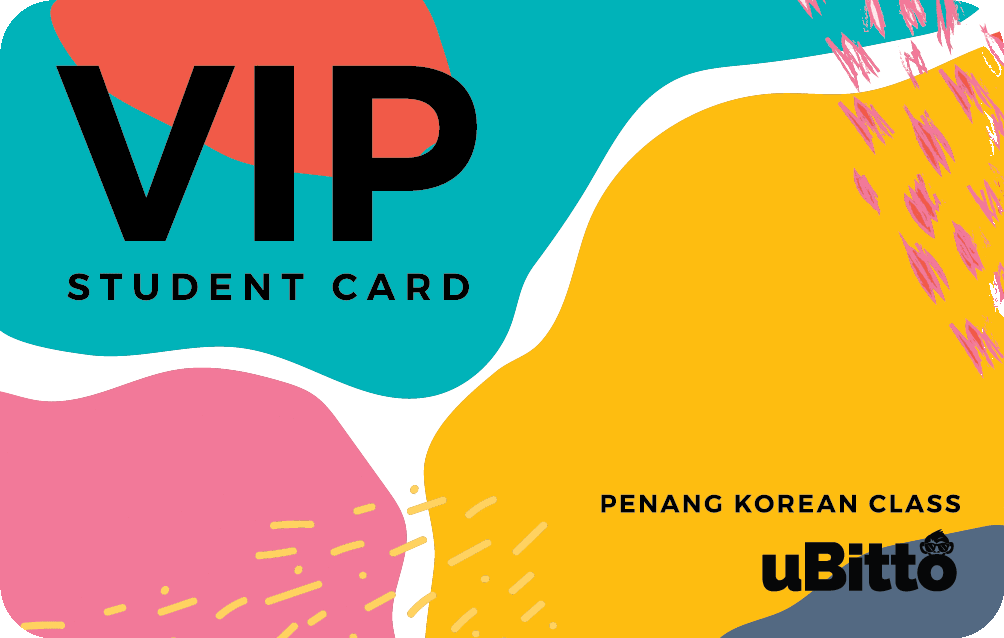 Enjoy RM100 off any K-style sunglasses or prescription frames above RM138. Not entitled for contact lens and accessories.
RM50 off first-time facial treatment above RM100 OR any Korean eyebrow embroidery service.
RM50 off for Korean headwear orders above RM139. RM100 off for Korean headwear orders above RM200.

Contact partner for discount code.
Flashed your student card and gotten a discount from our partners? Let us know!
With you sharing, it will help us to identify your favourite partners and give us insight into which kind of partners to collaborate more in the future! Help us build a stronger learning ecosystem!
How do I get a VIP Student Card?
All Korean onsite class learners will be given a VIP Student Card during the first class. 
What are the benefits of a VIP Student Card?
Learners will enjoy privileges or deals offered by Penang Korean Class's Exclusive Partners. 
Do I have to present my card to enjoy the privileges?
Yes, please present your valid VIP Student Card to be entitled to discount / deals offered.
My card is expired, can I renew it?
If you are still a student after your VIP Student Card is expired, you will be getting a new card.
If you're no longer a student but would like to be a member, our card is available for purchase
here.
I lost my card, can I get a replacement?
Replacement Original Card fee is RM 20. Kindly let us know so that we can replace a card and serial number for you. 
I'm a business owner and I would like to offer benefits to your learners.
If you are a business owner and think that your products/ services are something that Penang Korean Class learners would be interested in, we'd like you as an Exclusive Partner.
Please reach out to us via Facebook.