Introducing Bundles for Beginners - Sprout Level 2 and 3.
Challenge yourself for the second half of the year. Start your Korean language journey now. The more you commit yourself to learn, the greater savings you'll get.
Get Bundle #3 for Just

US$

154
With this conversation-focused Korean bundle course, you'll be able to understand basic to intermediate grammar concepts and construct complete sentences to have full conversation with a native speaker! 
Sprout Course Full Set Benefits
Class Video Recordings
Systematic course arrangement so you know which one to learn first
Lifetime Access
Revisit the videos anytime you want to revise or recap
Assessments
With each lesson, there will be assignments / tasks to be submitted
Instructor Support
Receive feedback from instructor and ask questions anytime
Community Support
Be a part of a passionate community as learning is better together
Dashboard Metrics
See where you're at with uBitto's Learner Dashboard
Access to live class video lessons
You will get access to 32 videos of conducted Sprout Level 2 and 3's virtual live class. The videos can be replayed over and over again for revision purposes. We have received feedbacks that new learners have benefitted a lot from this format as they are also able to listen in to the questions asked during the lessons.
To know the topic contents, please visit the individual course page of: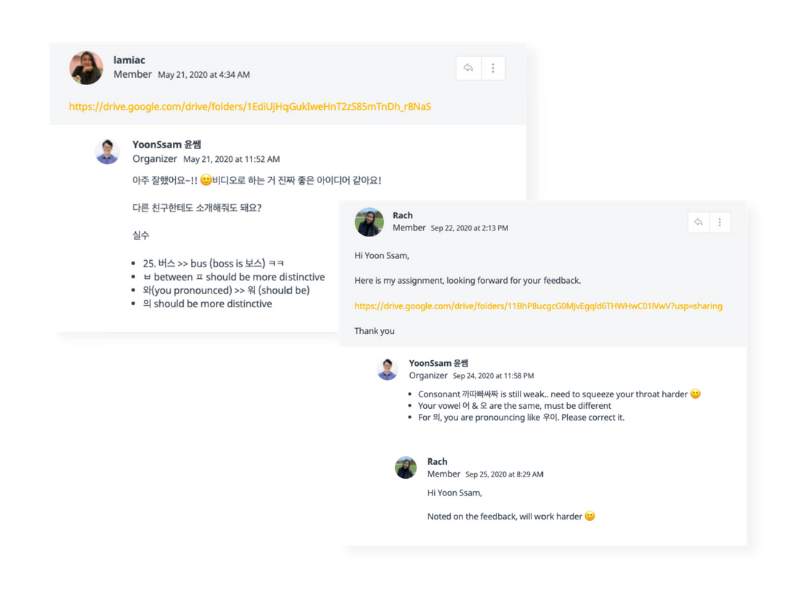 Get support from instructor and community
You will receive full instructor support on assignment marking and to attend to any questions you may have throughout your learning.
As much as this is a self-pace learning, we still believe in community and instructor guidance. You will be invited to a dedicated group chat to interact with other learners!
Achievement with every level
Begin Your Journey with this Bundle Set
Get a lifetime access to your content, learn at your own pace on any device, and you're protected by a 100% money-back guarantee. Come join over 6000 people who've already started learning Korean with us — signup now!
That's less than US$5/lesson with instructor validation and marking!
How do I start after signing up?
Upon confirmation of registration, you will be given access to the course and all of its materials to begin your learning at your own pace.
Upon completion of each course (be sure to 'Mark as Complete'), you will be issued a certificate by uBitto. Do note that this certificate only acts as Proof of Completion.
The only certificate recognised by Korea/worldwide is to take the International Proficiency Test for Korean Language (TOPIK exam).
Yoon Jung Hyun (Yoon Ssam) is the founder of uBitto and principal teacher of Penang Korean Class. As an experienced Korean language teacher of close to 10 years, he has extensive experience teaching Hangeul to learners of all age groups – ranging from 10-65 years. Best known for his unique teaching methods – incorporating active learning and participation as well as bringing learning out from the classroom.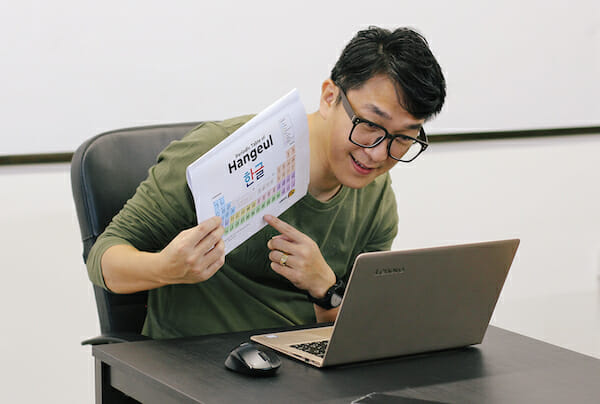 Begin Your Learning Journey
When it comes to learning, there's no better time than now.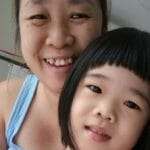 I signed up for the complete virtual learning. He is aware of your progress and where your strength and weaknesses lies. I enjoyed the classes very much and it's really making learning exciting and fun.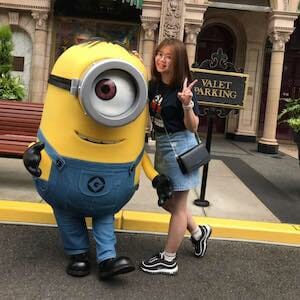 I was a person who was unable to speak in a fluent or even couldn't construct a good Korean sentences. Now I'm able to listen songs and watch movies with less sub-title needed.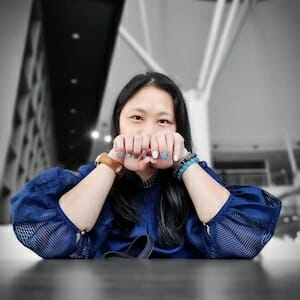 Ssam is not a textbook teacher, he will find out what is the easiest way for us to learn. I like how he uses materials which we love – K-pop and K-dramas!