If you're wondering, no, farmping is not a typo.
Farmping is a new thing in Korea where the locals combine both farming and camping. It's the latest leisure activity that allows one to experience camping on a farm!
The word "Farmping" 팜핑 is a new word created by Lee Suk Moo (33), a blueberry farm owner.
Lee Suk Moo operates an "experience farm" that harvests blueberries from the Chungbuk Songyong County.
He has combined farming and camping to invent 'farmping' on his blueberry farm and in 2013, his innovation brought in USD200,000 in profit!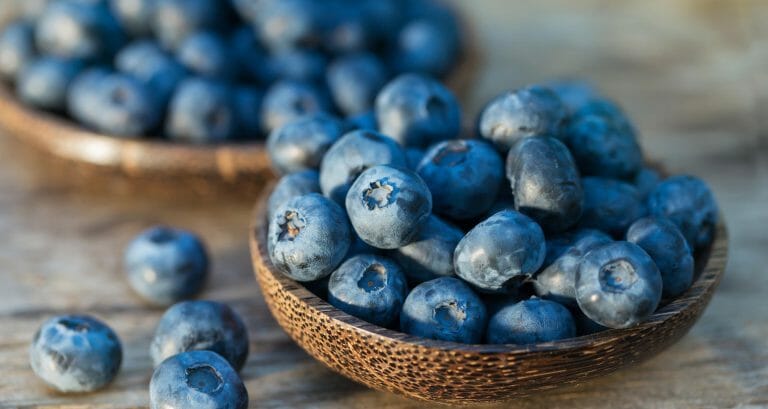 There are several reasons which inspired Young Moo to invent farmping:
It provides an opportunity for farmers to expand to tourism industry, giving them extra income.

What used to be an undesirable industry is now gaining popularity and more young entrepreneurs are dabbling in it.

To promote experiential learning amongst city dwellers.
This Farmping concept has been introduced to rural villages and right now approximately 2000 people (and growing) from villages and even from the city are looking for more locations that provides farmping!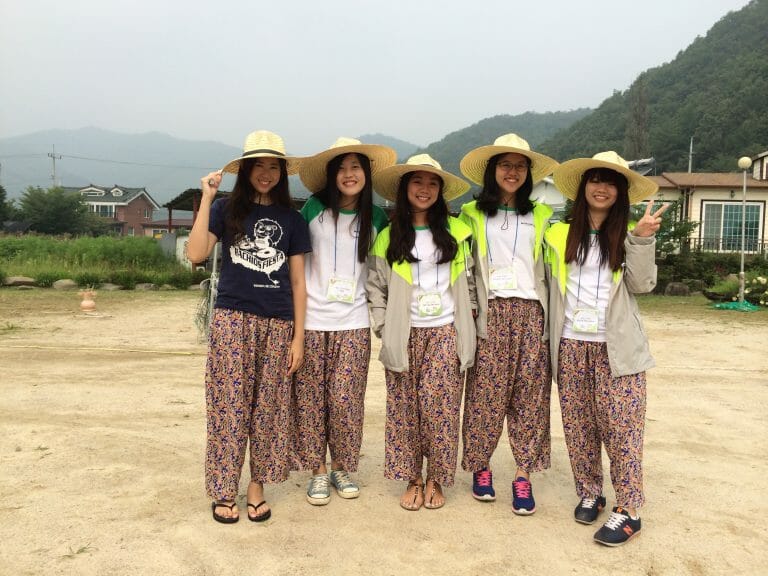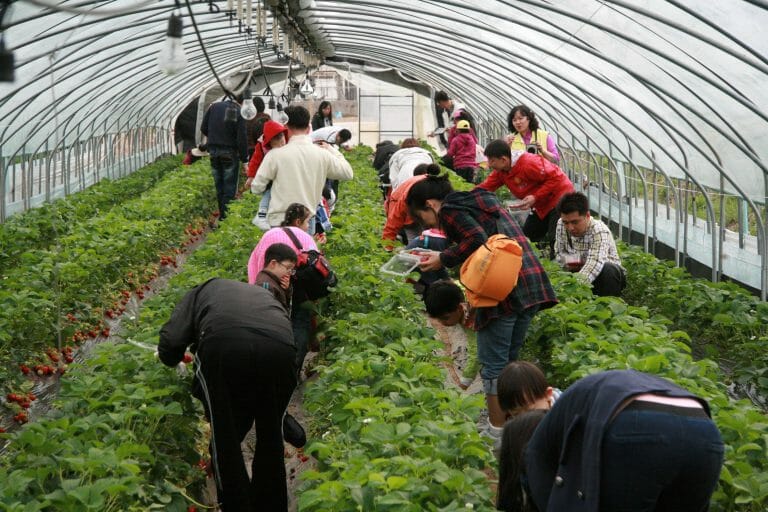 Back in 2017, I planned hard with my team and brought my students here at Penang Korean Class to experience farmping for themselves!
We went to an experience farm in Gyung-gi Province where we got the opportunity to learn and try new things!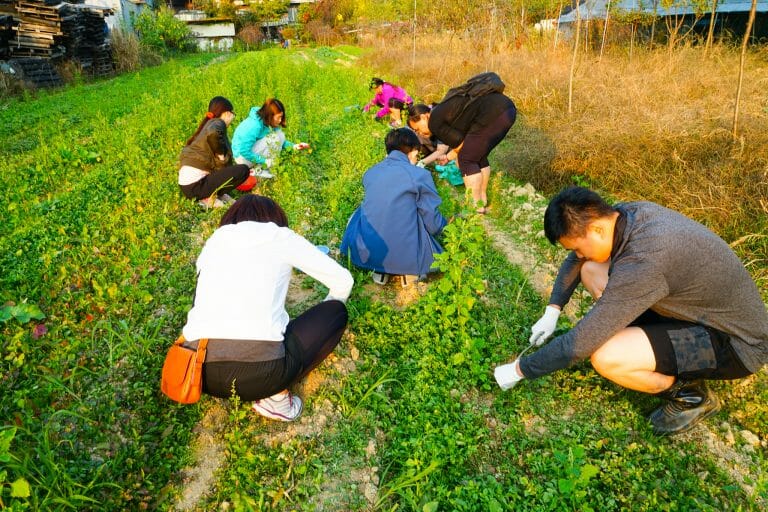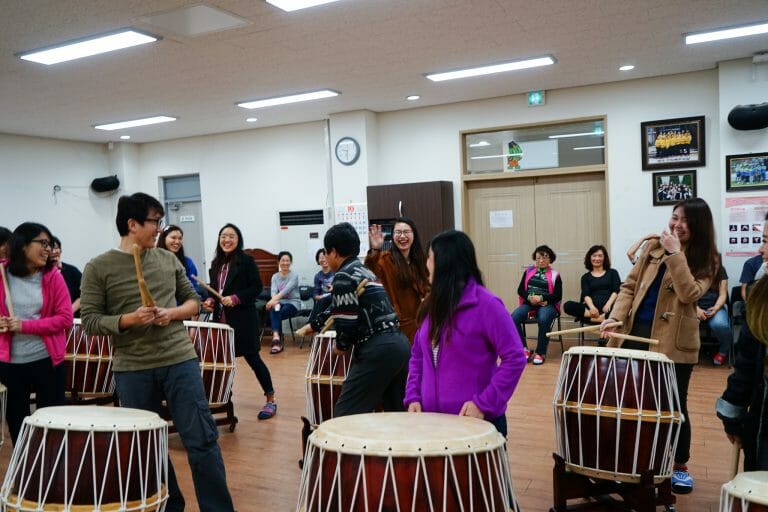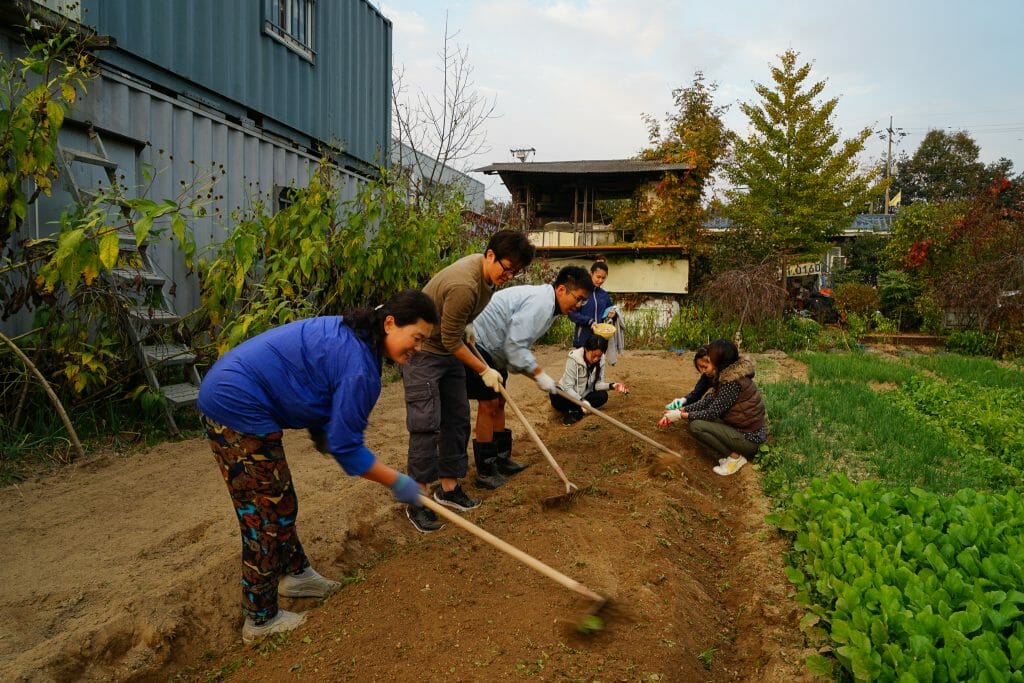 Penang Korean Class are excited to inform everyone that we will be having a Winter Ski and Farmping Trip!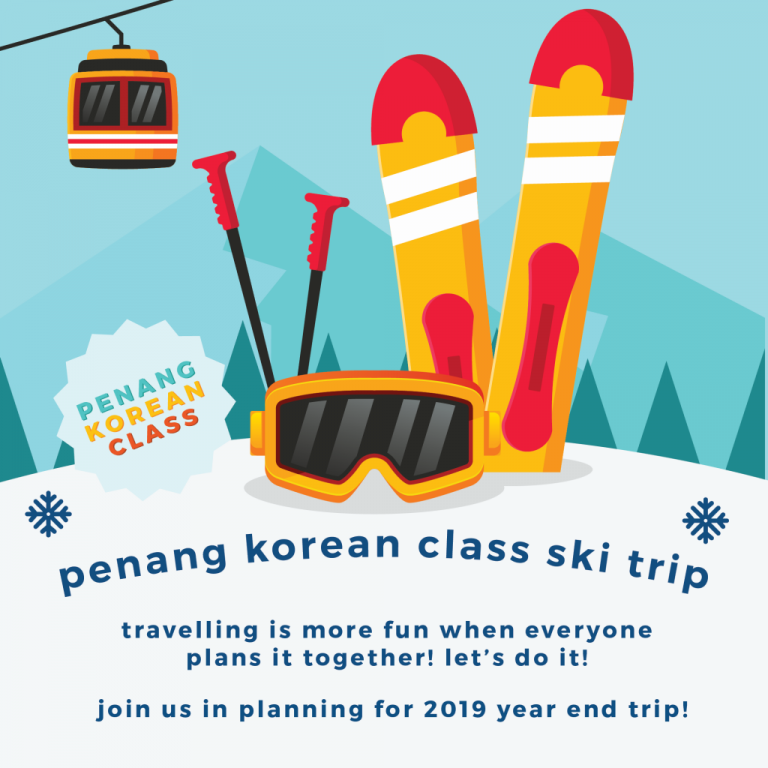 The main purpose of field trips is to allow students (and non-students) to be able to practise their Korean language skills with native speakers.
This is why we would usually go for an immersive farm-stay experience off the beaten path at non-touristy locations where the locals only speak Korean and nothing else.
And this time, skiing is involved too 😉 how exciting!!
However, I do need your help. I need you to register your interest first to give me a better idea on the number of people who are going. This will help me a lot in negotiating better prices for you!
Register your interest here > you can head over here to our website!